Welcome to the Archive
This archive contains works dating from 2013 to 2018. These projects can also be found on my Behance site. For more current work, click the Main Site link at the top right.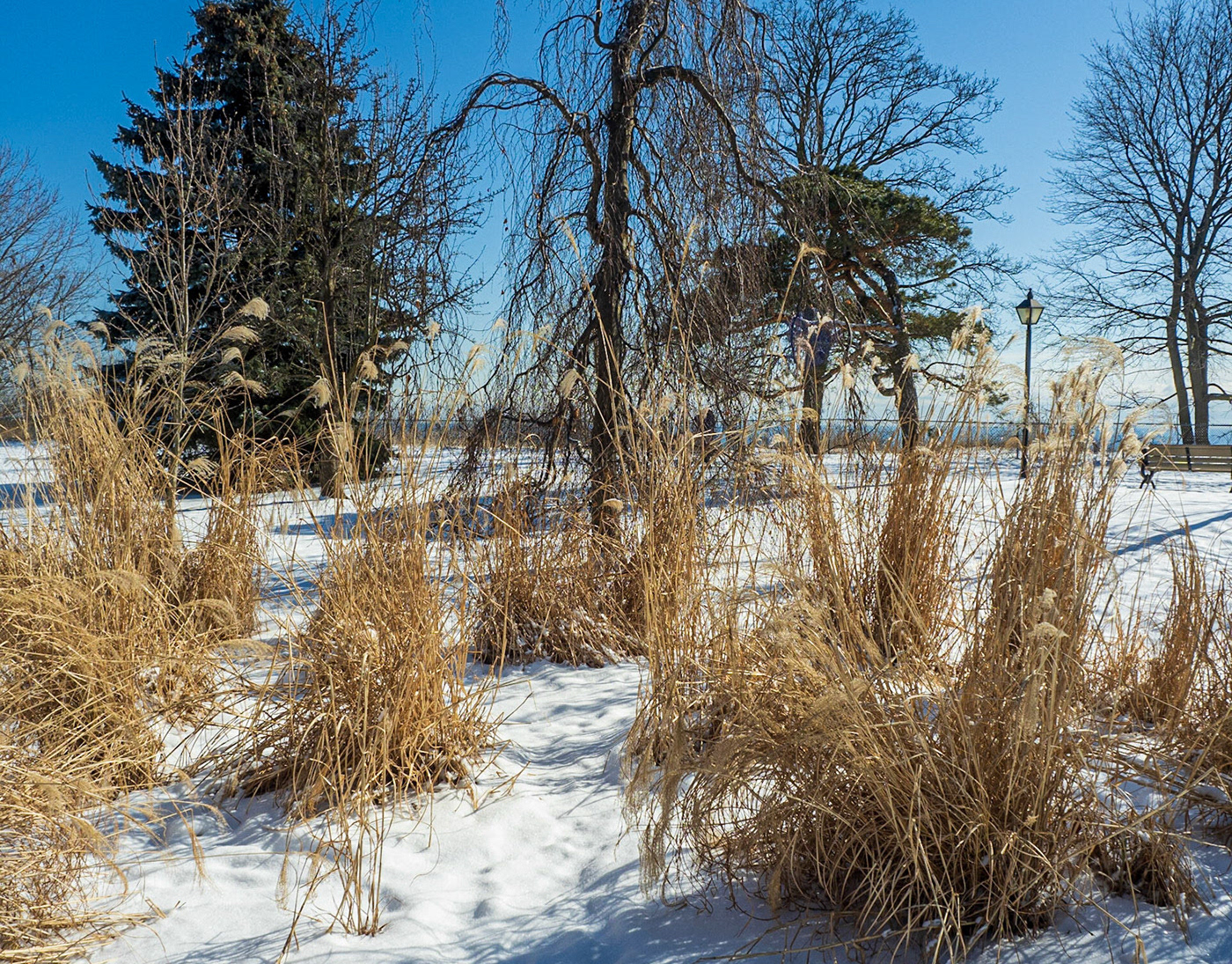 Secret Garden - Rosetta McClain Park in Winter
Valentine's Day was a lovely, sunny day, following a light snowfall the night before, so my wife and I decided to get some vitamin D and a little exercise by walking through Rosetta McClain Gardens. I've made photos at this small park fairly often and I was at first reluctant to bring my camera to photograph the same place, yet again. I fought that urge and hopefully, you will see why.
2021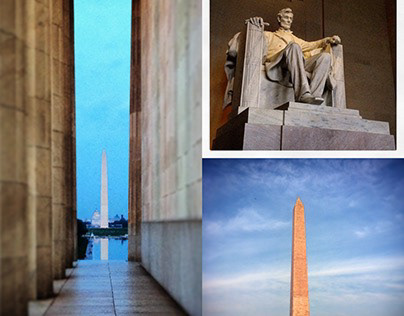 Focal Point of a Nation - National Mall, Washington, DC
The evening weather was hot and sticky as I made my way via hotel shuttle and the Metro, down to the National Mall, walking from the Smithsonian station, down to the Washington Monument, then on to the Lincoln Memorial. I'm sure every image I've captured here has been captured before, thousands of times. A sense of wonder, to be sure, and awe, to see these amazing works of beauty and construction. The passion, loss, hope and strength of my neighbours to the south impacted me deeply.
2015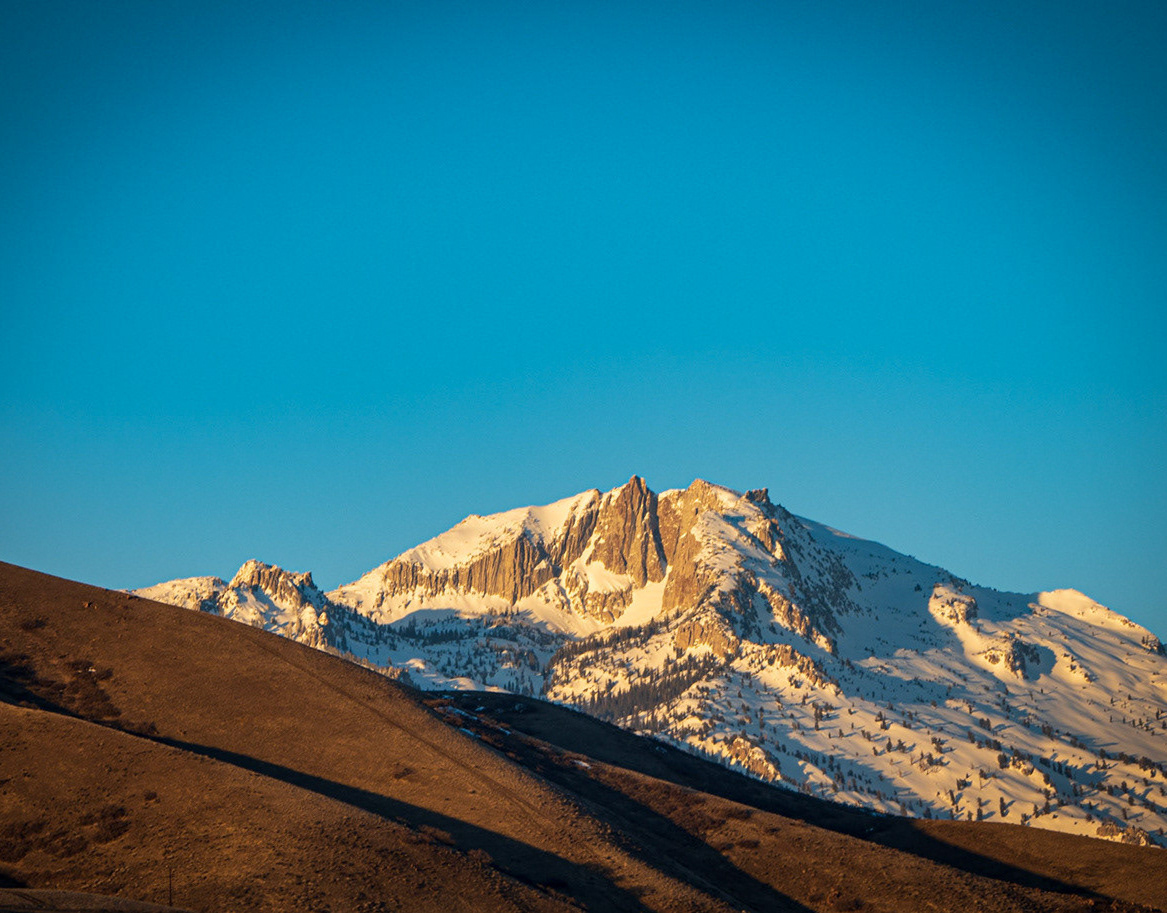 Go Tell it on the Mountain
I recently travelled to Lehi, Utah for a team meeting and brought along my new Olympus EM5 Mark III to field-test it. I bought this camera specifically for travel purposes, where I didn't feel there was a need to carry my larger and heavier Nikon D750. I shot indoors and out, in bright light and low light and often high contrast scenes. This is a somewhat technical review, so for those who are more used to just viewing my work and (hopefully) enjoying the story I add to the project, please forgive me. Soon, I'll be back to a more storytelling mode.
2020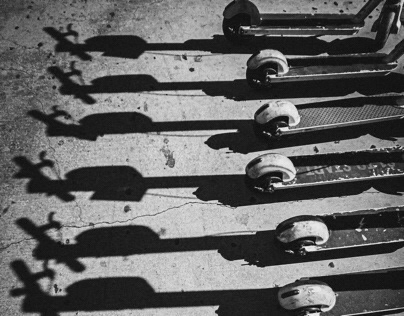 Adobe MAX 2019 - Vignettes
Once again, I had the privilege of attending and participating in Adobe MAX. With approximately 15,000 attendees, it's got to be one of the largest creative-focused events of its kind. There is so much excitement and energy at MAX each and every year.
2019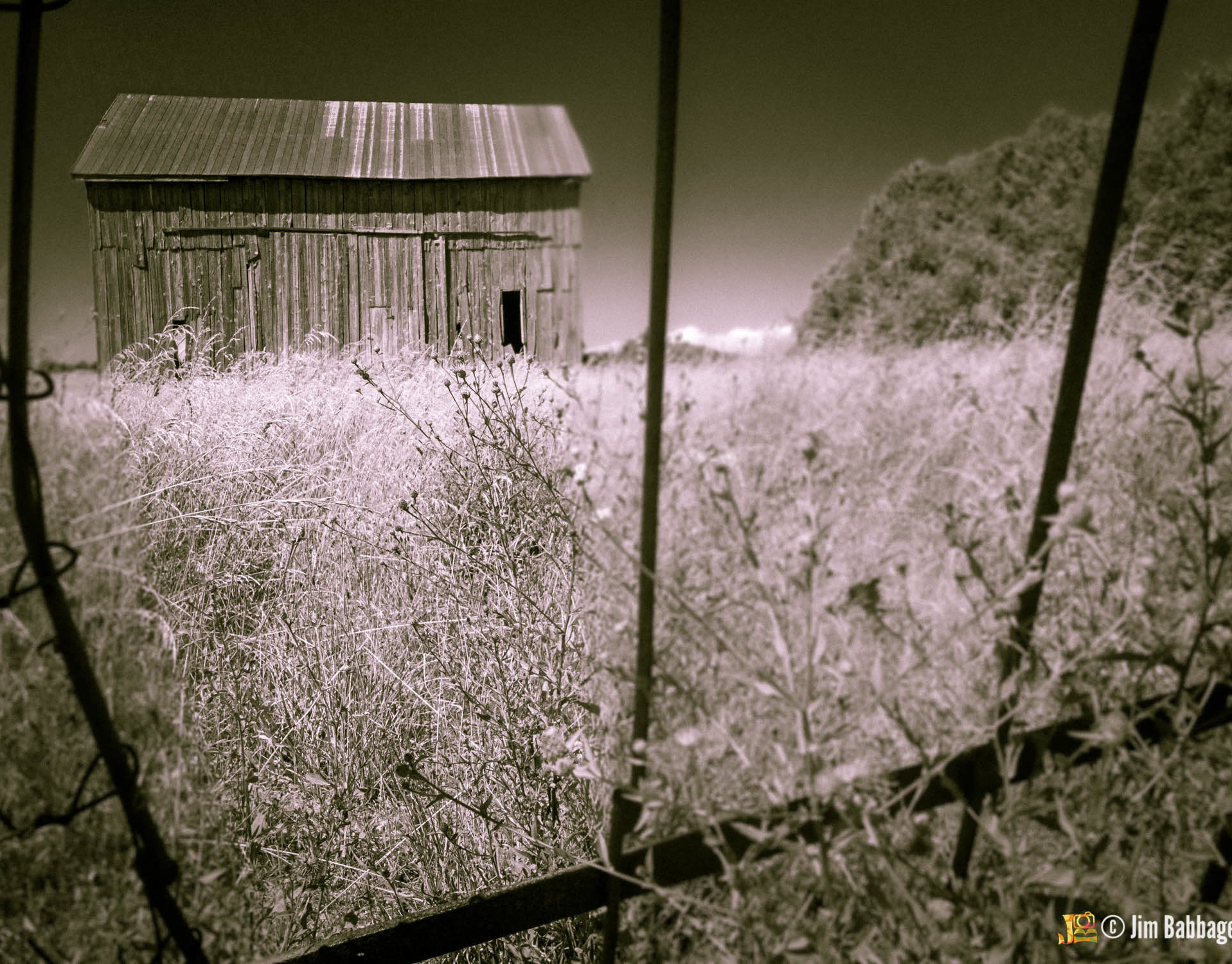 The Excellent Adventure 13
This is the 13th year of the Excellent Adventure. We've been to many places over those years, camping, cottaging and the like, everywhere from Lake Superior Provincial Park, to Newfoundland, to California wine country and the Kawarthas in Ontario. Regardless of the location (which have all been fantastic experiences), it's the fellowship and camaraderie of the group that makes each trip so successful and leaves us yearning for the next adventure. We have such fun, laugh all week and share thoughts and ideas about pretty much anything that comes to mind.
2019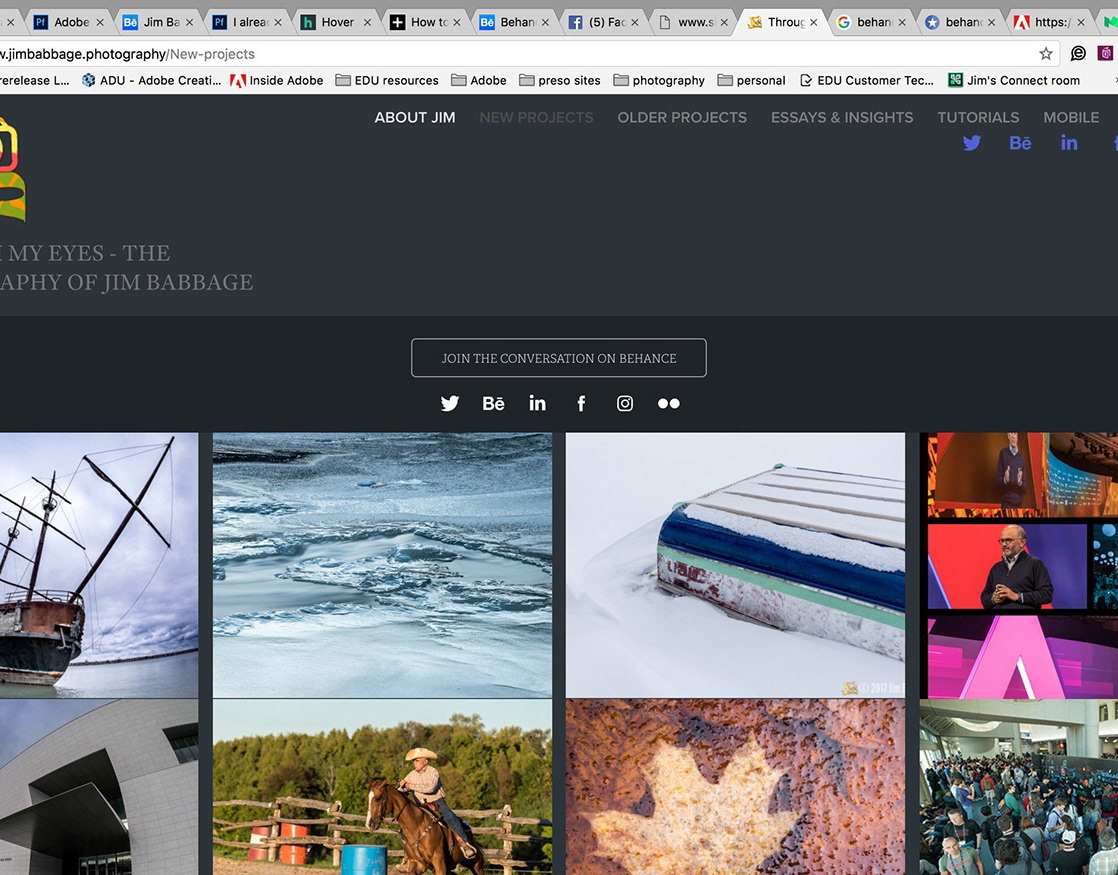 Using a Custom Domain Name in Adobe Portfolio
Recently, I decided it was finally time to switch from the Adobe Portfolio domain name - jimbabbage.myportfolio.com - to one of my custom reserved domain names; jimbabbage.photography. I mean, why not? I honestly don't know why I didn't think to do this sooner.  The process for making this happen - while a little geeky - was not particularly difficult and that is where this tutorial comes in.
2017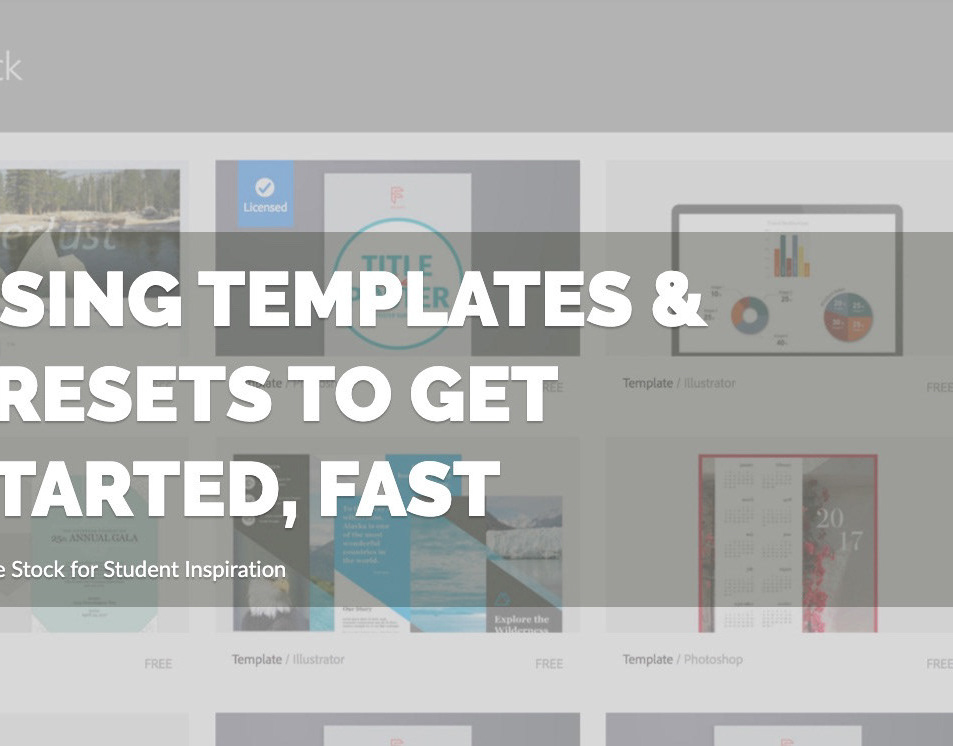 Using Design Templates and Presets to Get Started, Fast
Creating a new project in Photoshop, InDesign or Illustrator, can sometimes be a daunting task, confronted with a blank canvas, or an idea you're not sure how to bring to life. To help get those creative juices flowing, you can instead choose from a wide variety of design templates from Adobe Stock. Templates often include assets and illustrations or special effects that you can build on to complete your project. When you open a template in Photoshop, you can work with it just as you would work with any other Photoshop document.
2019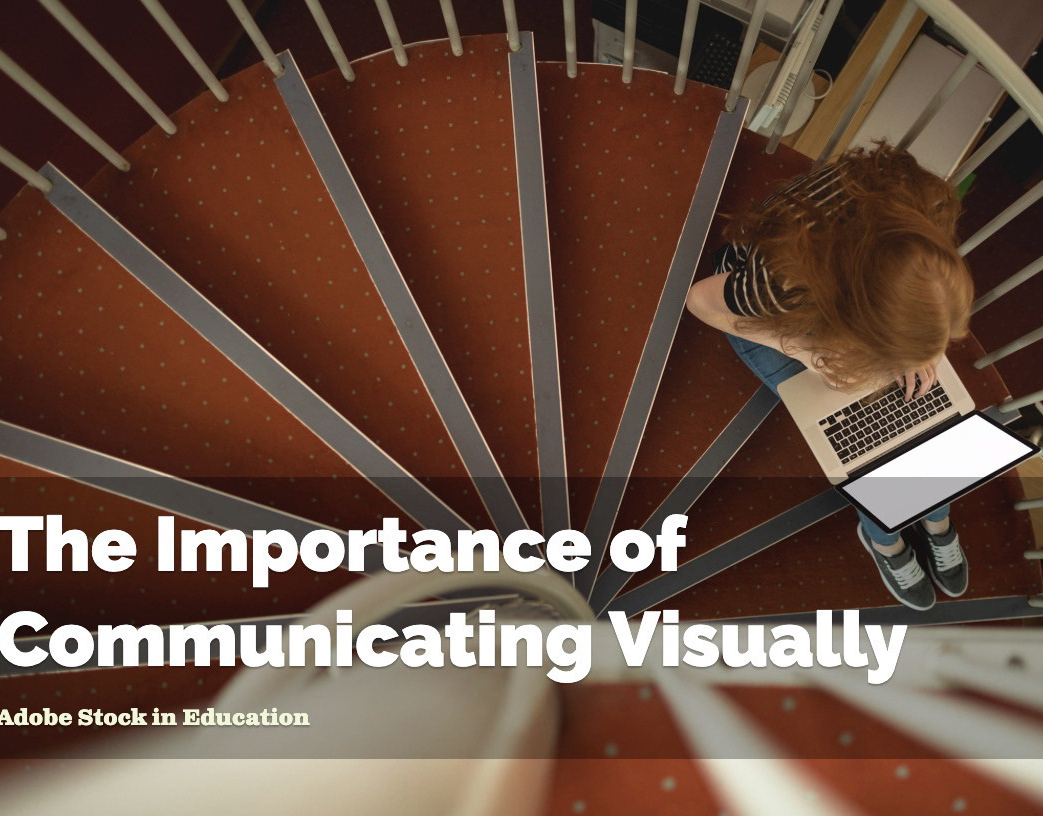 Adobe Stock in Education
Stock imagery has become an essential part of visual communication in design and in businesses large and small, used in everything from company websites and advertising, to financial reports and mobile applications. It's affordable and can help bring just the right image into a communication piece. Four years ago, Adobe introduced a new service, Adobe Stock, to our customers, giving them access to millions of high-quality visual assets, instantly. From a commercial perspective, Adobe Stock has been very successful. You might wonder how can Stock content can fuel university digital literacy initiatives. Well, read on through the Spark Page essay below and see for yourself how important quality imagery can be when more impactful communication is critical.
2019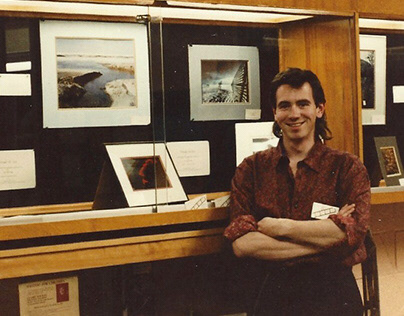 The Creative Drive
I catch myself musing at times, what created this drive inside me? The one that must be fed with a regular diet of imagery? I find myself reflecting on this creature inside me, and recognize its always been there, in one form or another.
2016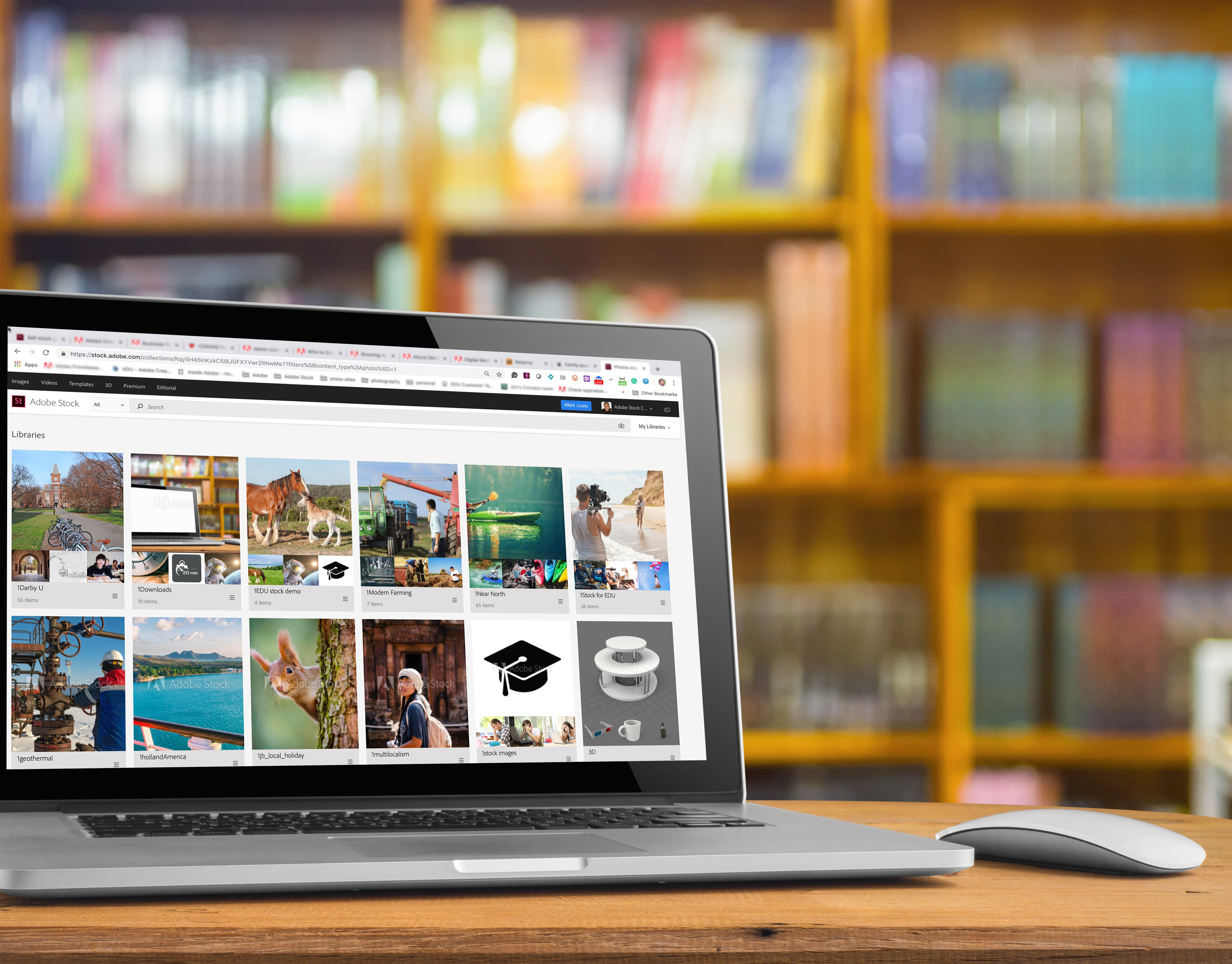 Adobe Stock and Creative Cloud Libraries
Recently, I've been writing a series of articles on the connections between Creative Cloud Libraries and Adobe Stock. I'm very pleased to say that I've completed the series, as Spark Page projects!  Initially, I had written one very long article on the subject. But, Spark Page does not support any kind of internal page navigation (liked named anchors) I decided that it would be easier for people to focus in on their specific challenges by breaking up the article into segments. This idea also inspired another article, focused on collaboration. I'm adding links to all four projects here.
2019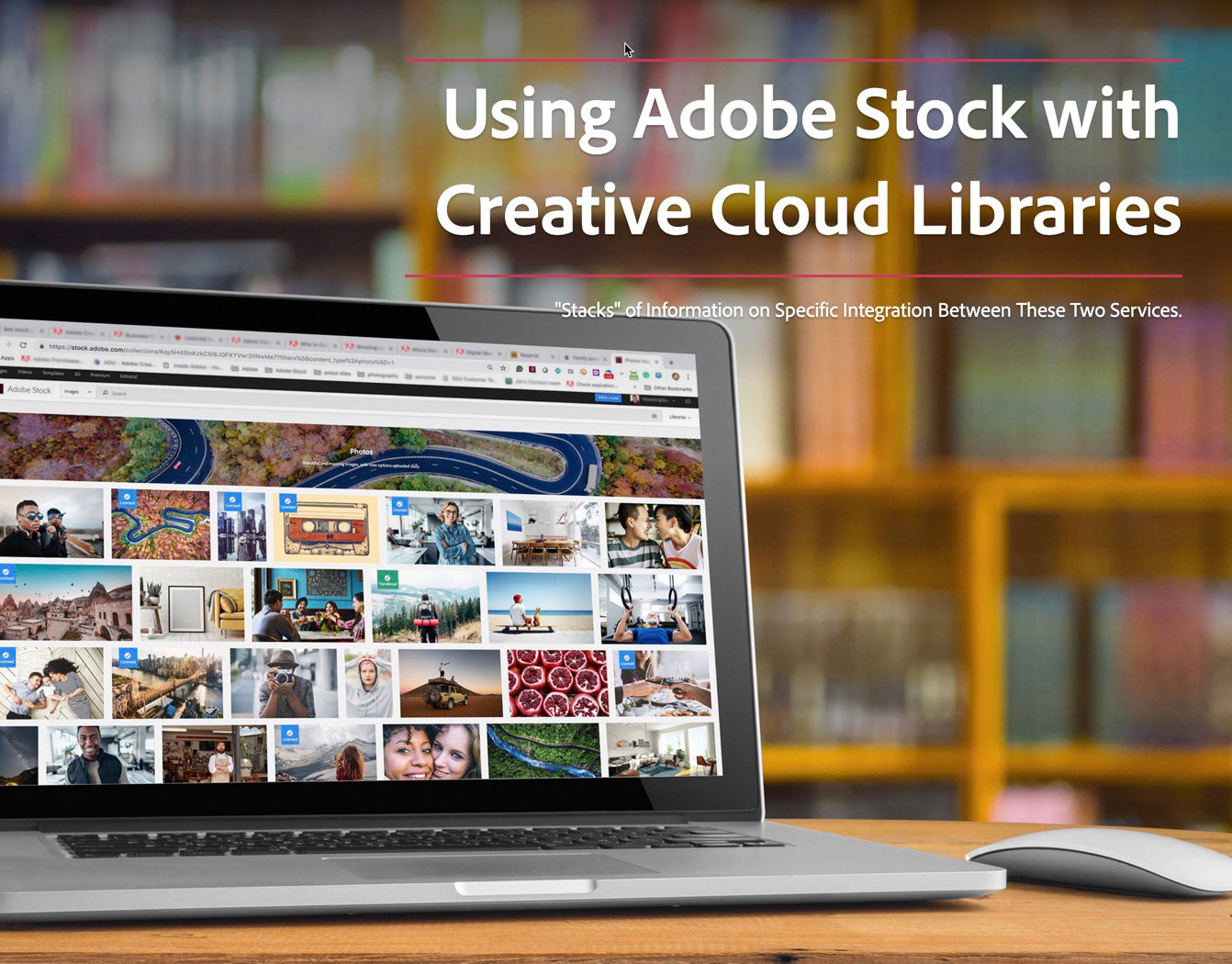 Using Adobe Stock with Creative Cloud Libraries
Ever wondered about the connection between Adobe Stock and Creative Cloud Libraries? Well, wonder no more; check out my latest article about this integration.
2019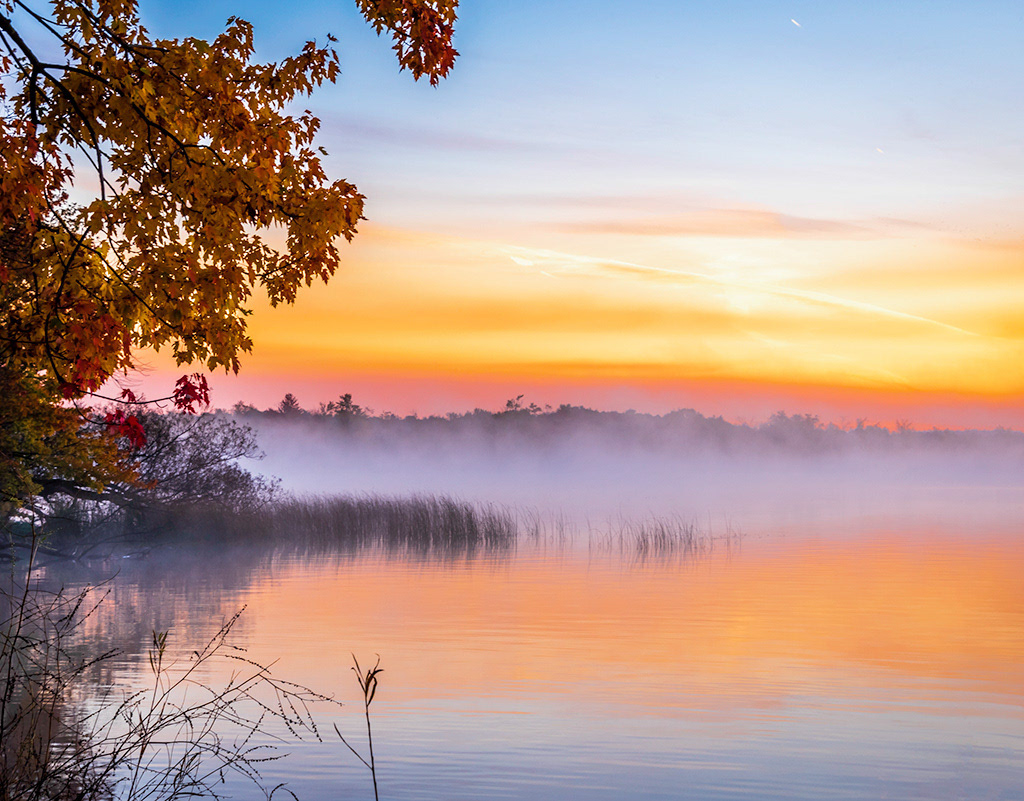 Life Near the Lake - Redux
I'm very excited to share that my second photography exhibit of 2019 is now running at Elmhirst's Resort. Show coordinator, Caroline Elmhirst was so pleased with the results of my winter show that she asked me to come back for the summer. I gladly accepted the invitation. Below are the images currently hanging at the Elmhirst Gallery on the the lower level of the main building.
2019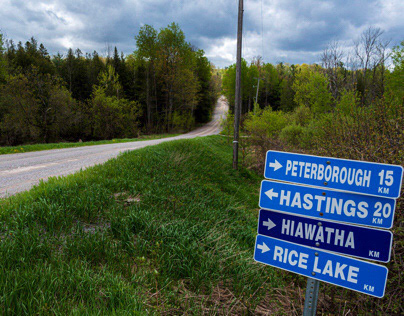 Spring Drive
We took a leisurely 2-hour drive along a 9-kilometre section of Settler's Line, this past long weekend, with the intention of capturing a bit more of Kawartha spring glory - not the least of which were the Trilliums which grew abundantly at the roadside and in the forests. Settlers Line did not disappoint!
2019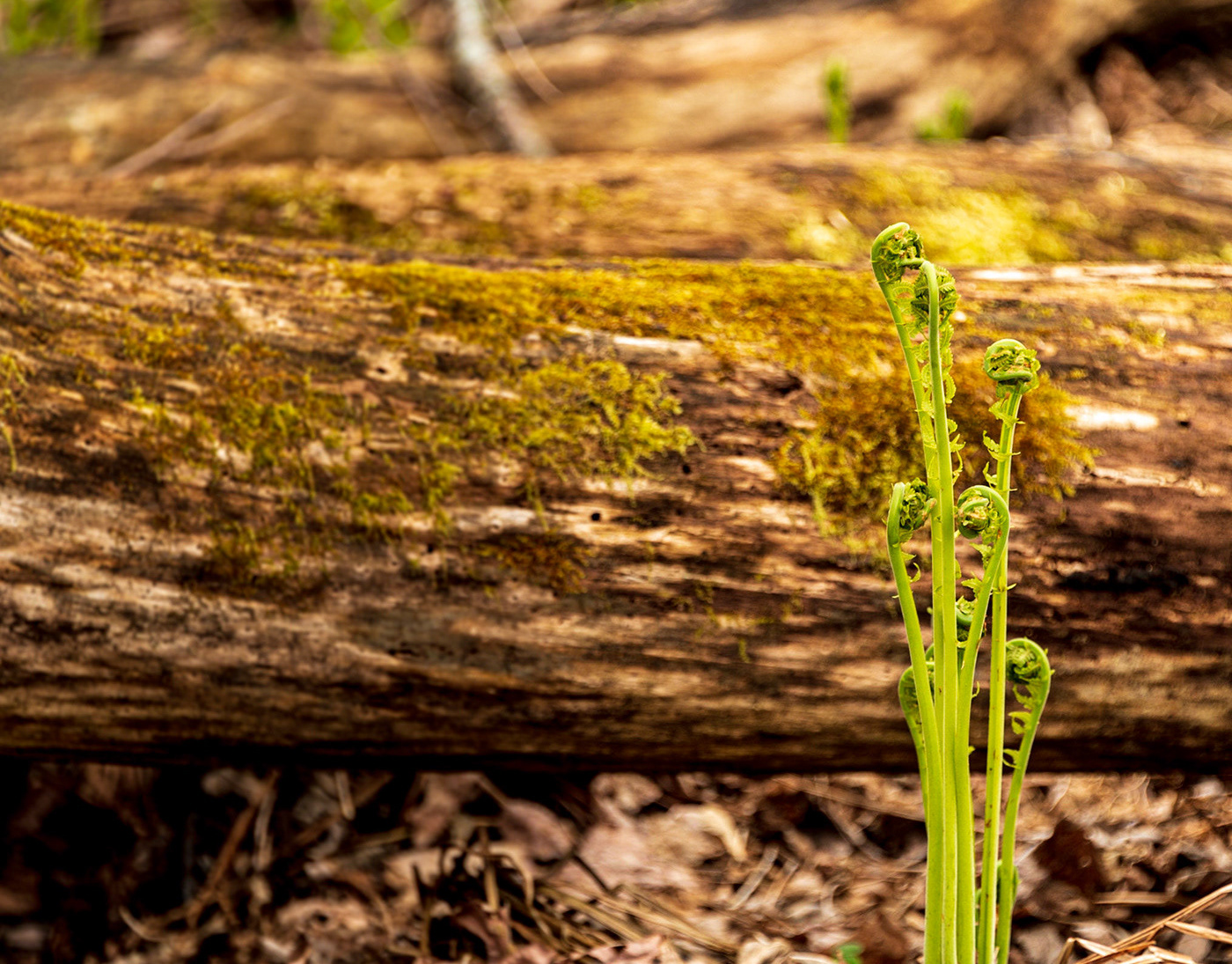 Spring at the Cottage
The first few weeks of cottage season are magical. The landscape gradually shifts from earth tones to verdant greens. The forest floor awakens, delicate plants like ferns and Trilliums pushing upward at a slow, deliberate pace, with seemingly herculean efforts to push through soil and nature's winter coverlet of decaying leaves.
2019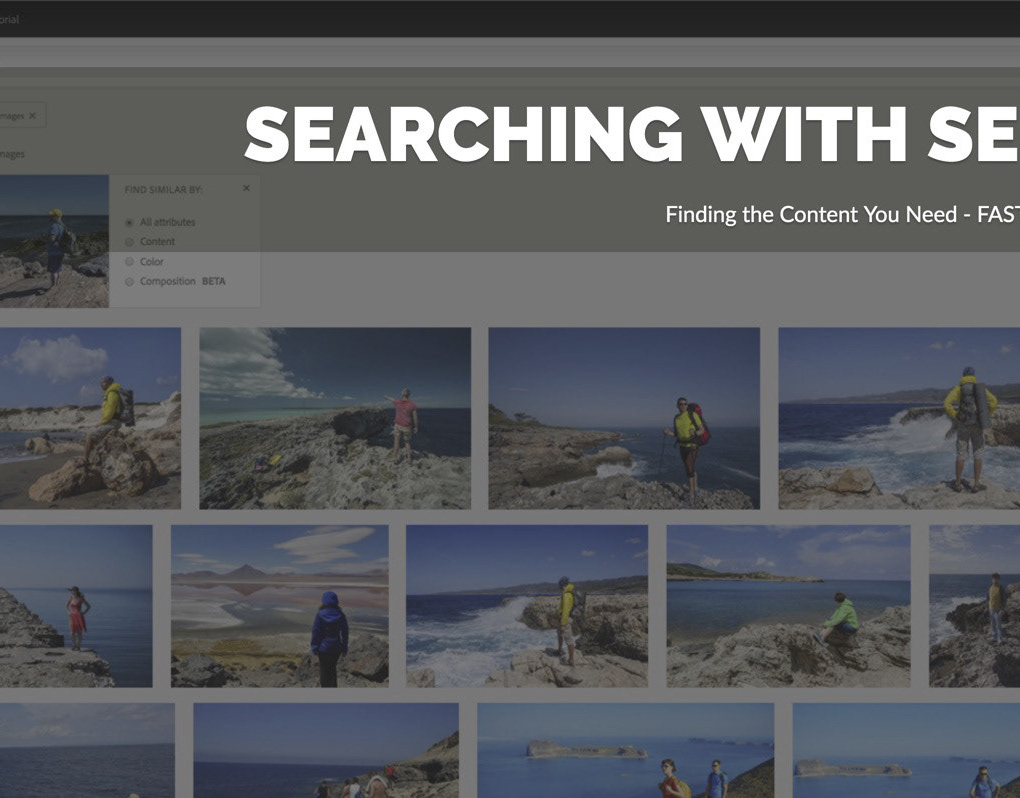 Searching with Sensei
Adobe Stock just broke the 150-million asset ceiling this March, but a huge collection of great content doesn't mean much if you can't quickly find what you need. With that sentiment in mind, I dig deep into searching for assets on Adobe Stock and talk about the various ways that Adobe's Artificial Intelligence, Sensei, can help you find what you need, fast.
2019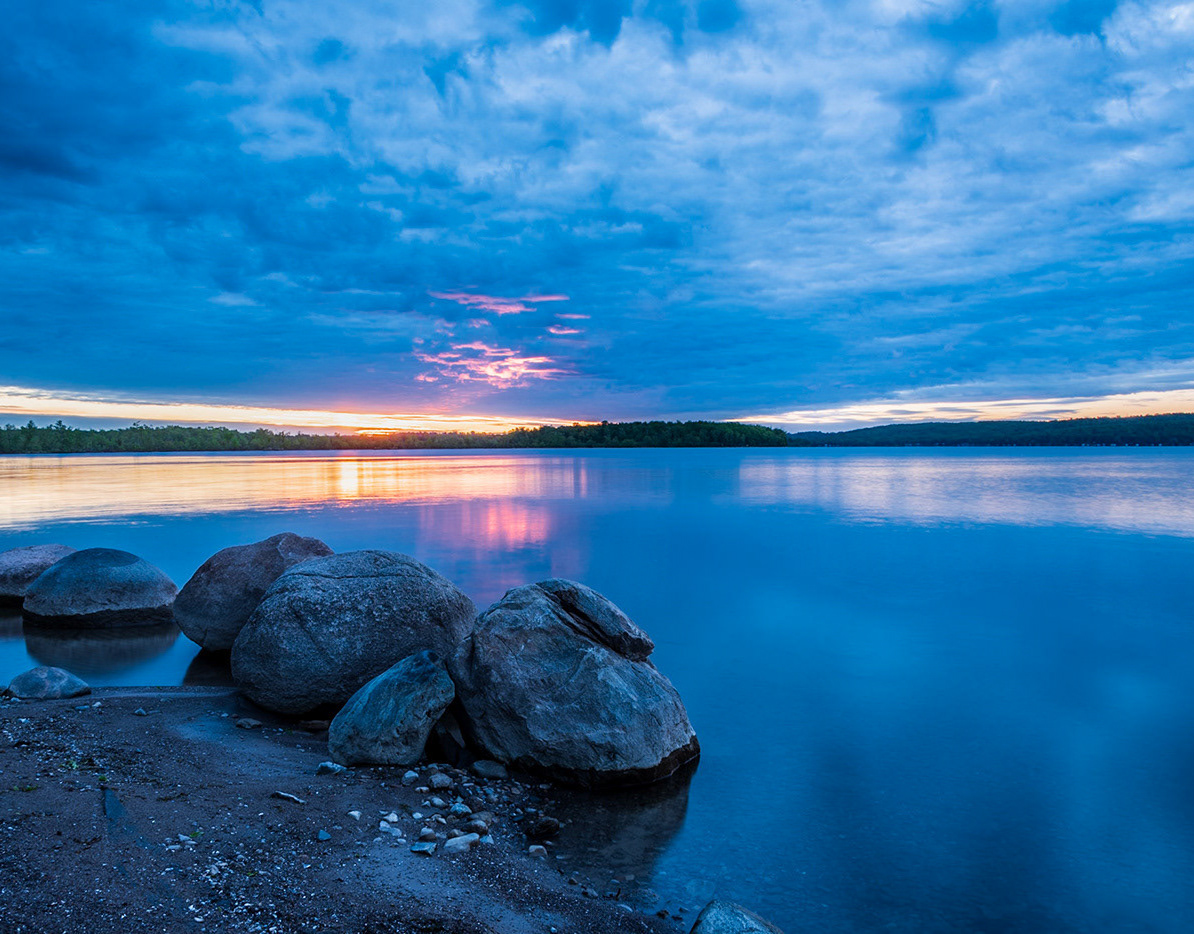 Life Near the Lake - The Photographs
It recently occurred to me that - while I have published articles about my new show - I had never really shared large size versions of the images that are at the show. So without further ado, here they are.
2019

What is a Photograph?
While recently touring an Ansel Adams exhibit at the University of Arizona, I was struck by the concept that there is no such thing as the "final" image. Read on in this Spark Page story to learn why.
2018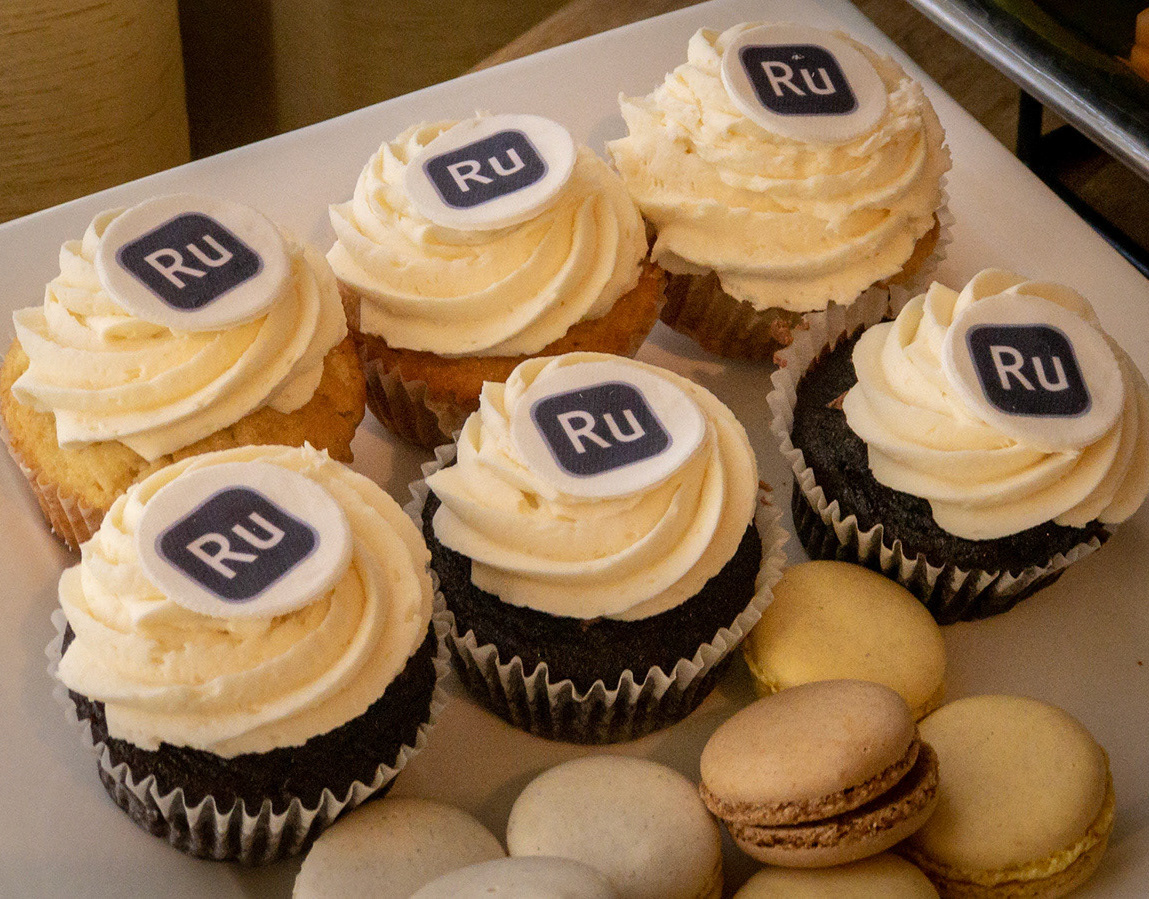 What a Rush!
Recently, I participated in a video training workshop at Adobe in San Jose CA, geared towards making us more comfortable not just with video-editing software, but also the process of making videos. All the Digital Media Solutions Consultants (SCs) and Customer Success Managers (CSMs) took part in this training. Hands down, this training was one of the most relevant and effective uses of my professional development time, to date, at Adobe. Let's face it, to the novice, creating videos can be quite intimidating. But this 2-day workshop opened my eyes to the creative possibilities of video.
2019

Views from the Fortress of Moderate Solitude
I'm doing my first photography show in more than 2 decades! And this too is quite exciting. It's been a long time since I shared my photography in analog form; I've spent many years publishing and promoting and sharing my work online through various channels. But from January 17 to March 28, 20 of my photographs will be on display (and - ahem - for sale) at the gallery space at Elmhirst's Resort, in Keene, Ontario. 
2019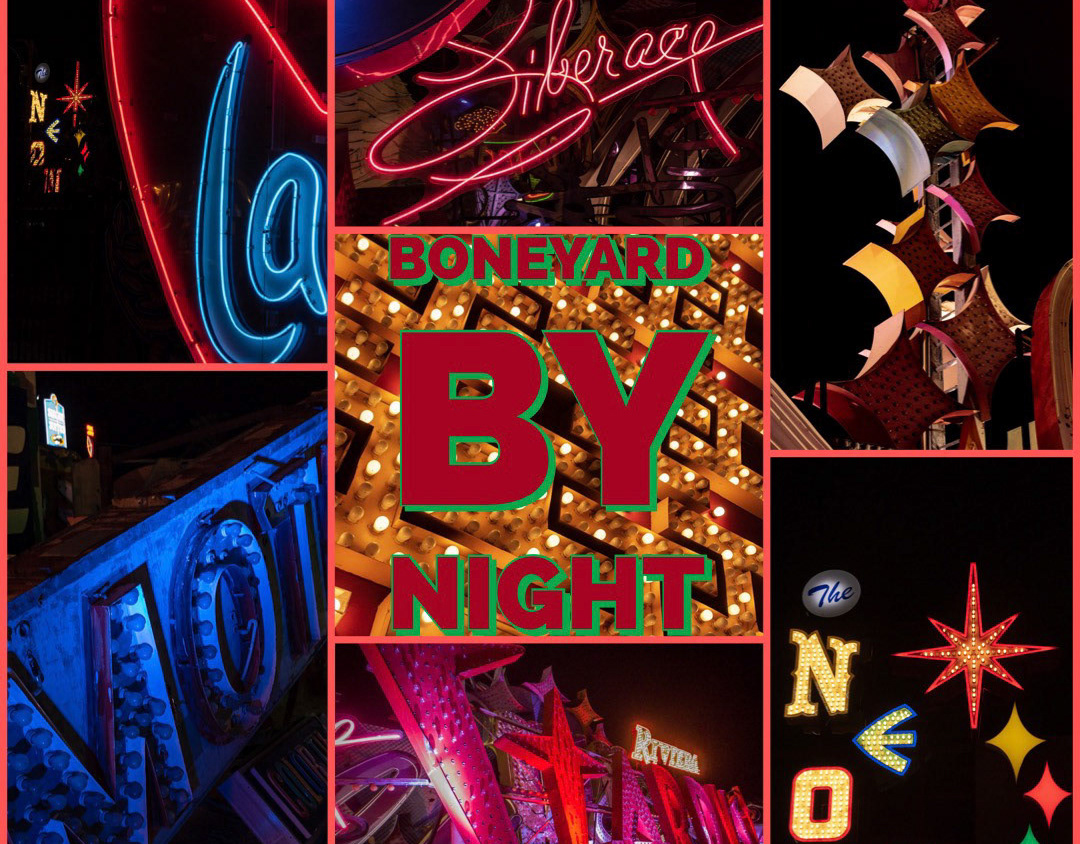 A Night at the (Neon Sign) Museum
Several years ago, I visited the Neon Sign Museum in the daytime with a colleague and had a fantastic time. I thought it would be great to see the Boneyard by night, with many of the old signs rehabilitated and actually working. So, I went with one of my work friends and his wife. It was definitely a worthwhile side trip and a great start to a busy week.
2019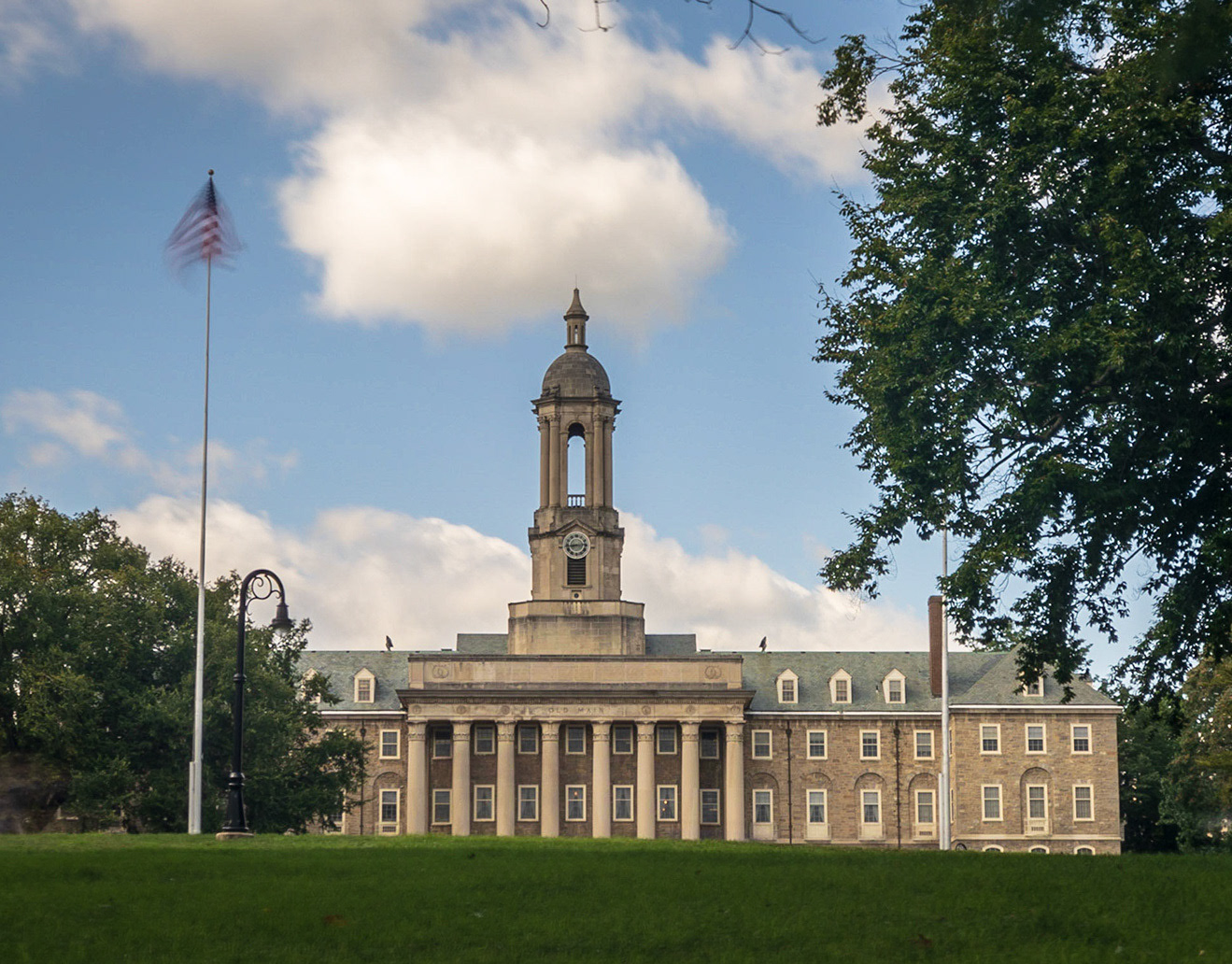 Getting Schooled at Penn State
It was an information-packed three days at Penn State, with the undisputed star of the event, Adobe Photoshop and Lightroom Evangelist Julieanne Kost, sharing tips, tricks, insights and inspiration with faculty, students, staff, as well as me and a couple of my colleagues from Adobe
2018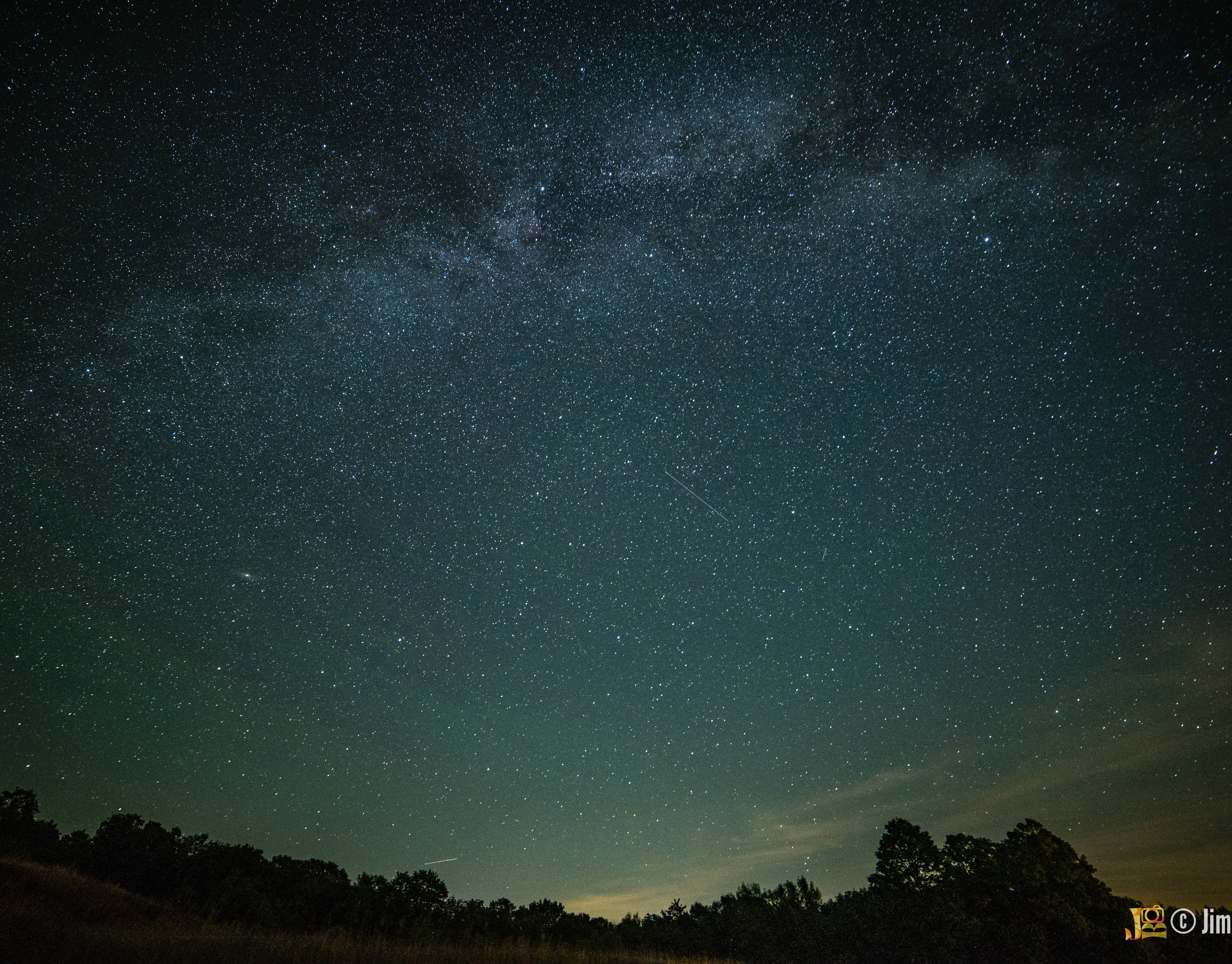 Assault on the Fortress of Moderate Solitude
The 12th annual Excellent Adventure happened in early August. As is my practice, I've put together a Spark Page with lots of photos and commentary about the trip. Feel free to scroll through the page here or you can get the full screen experience. 
2018

A River Runs Through it
2018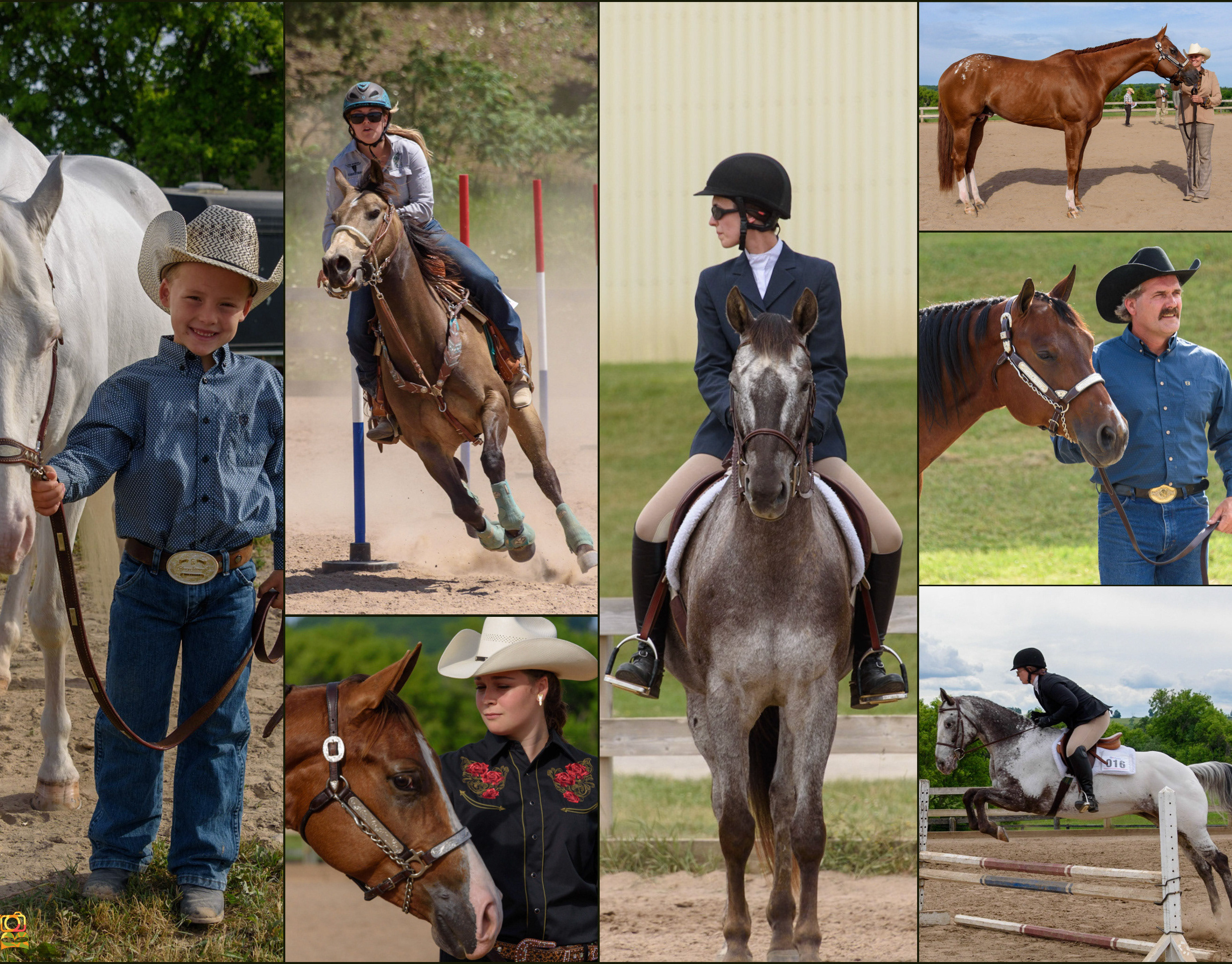 I Shoot Horses, Don't I?
The second weekend in June brought gorgeous weather, and the annual Kawartha Regional Appaloosa Horse Club (KRAHC) summer horse show. I spent the weekend photographing the event in Bethany, Ontario. Check out my story and photos from the event.
2018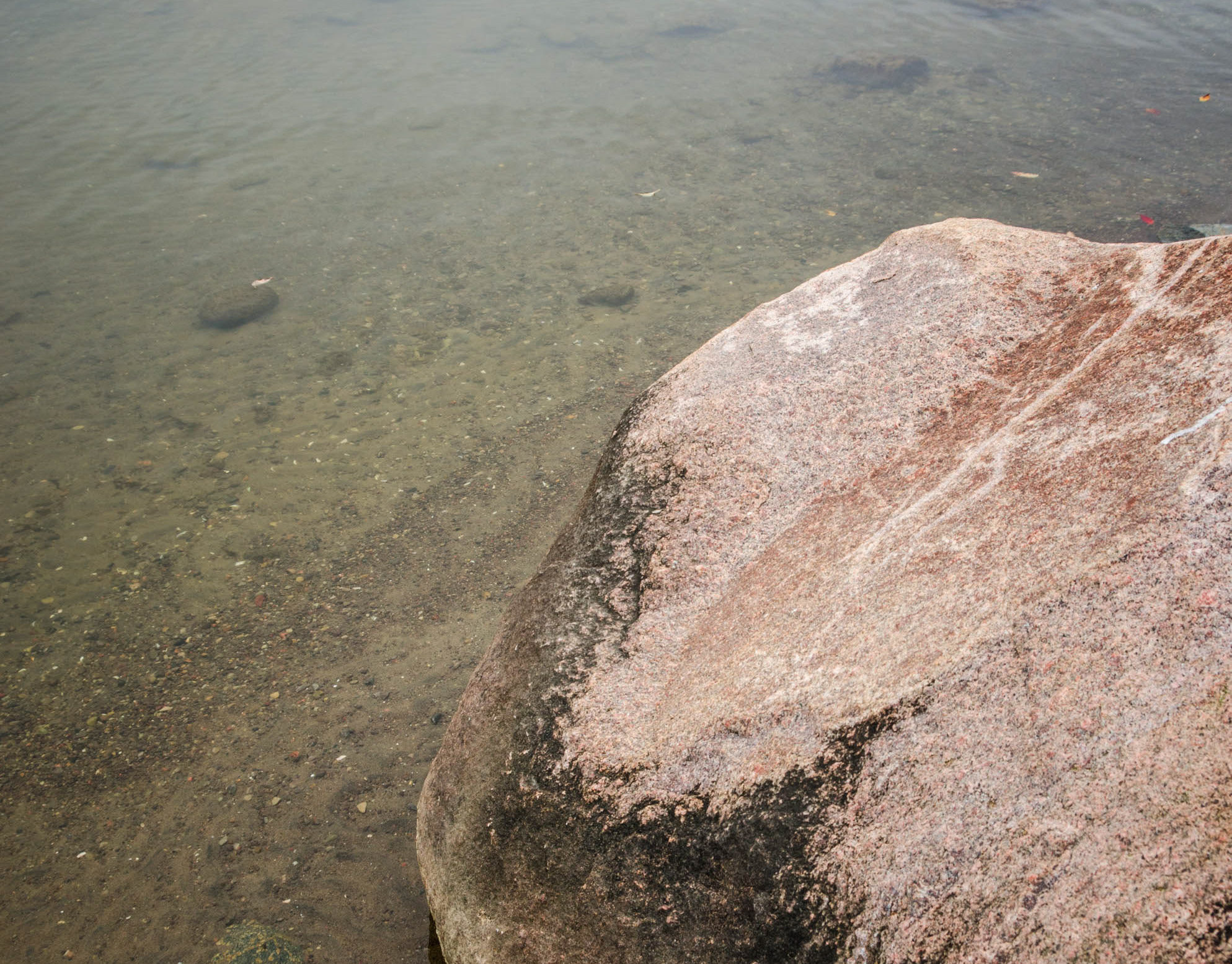 I am a Rock
Photographing a chain of rocks near my cottage is something I do on a regular basis. Like photography in general, I find it relaxing, but to me, this set of boulders is also iconic of my cottage experience.
2018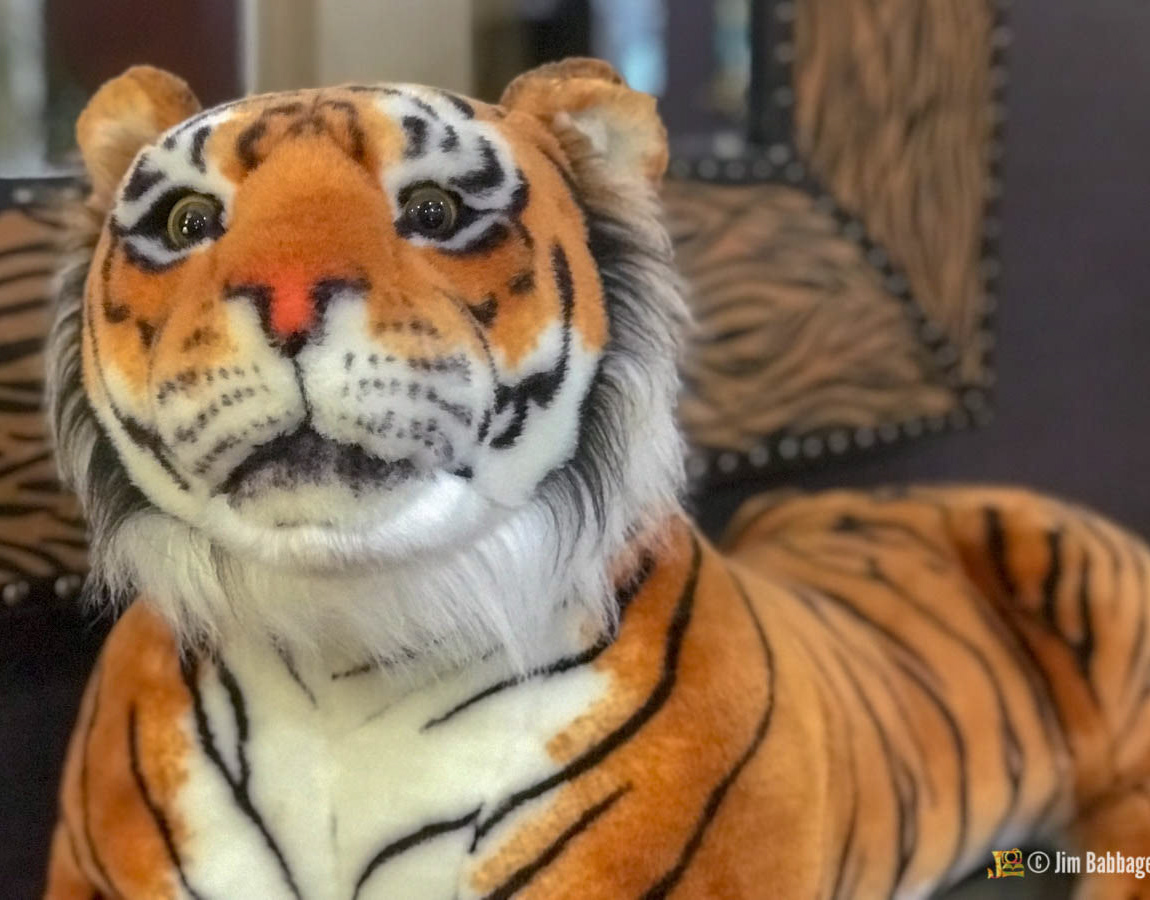 Creative Campus at Clemson University
Once again, I had the distinct honour and privilege of participating in Adobe's latest Creative Campus event, this time on location at Clemson University in South Carolina.
2018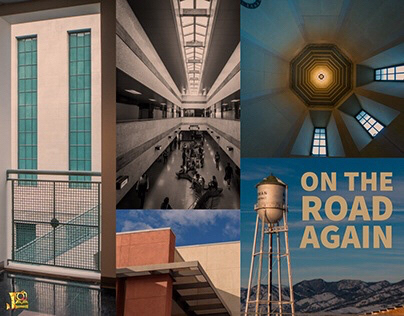 On the Road Again
Over the past few months, my work travel has increased significantly. As often as possible I try to capture even a small flavour of where I'm going. In this project, I've pulled together my favorite images from my last 5 customer visits: Bozeman Montana, Miami Florida, Akron Ohio, Tucson, Arizona and Lincoln, Nebraska. Whether I'm shooting with my iPhone, my Nikon D750 or my tiny Lumix GF7, I try to find memorable images to capture and share. In fact, if you follow me on Instagram or Twitter, you've likely seen some of these photos already. I thought it would be nice to have them all in one place. And - admittedly - I've been itching to get something new on Behance for some time now. More is coming, but there will be more writing involved, and the back burner is still cooking in that department. 
2018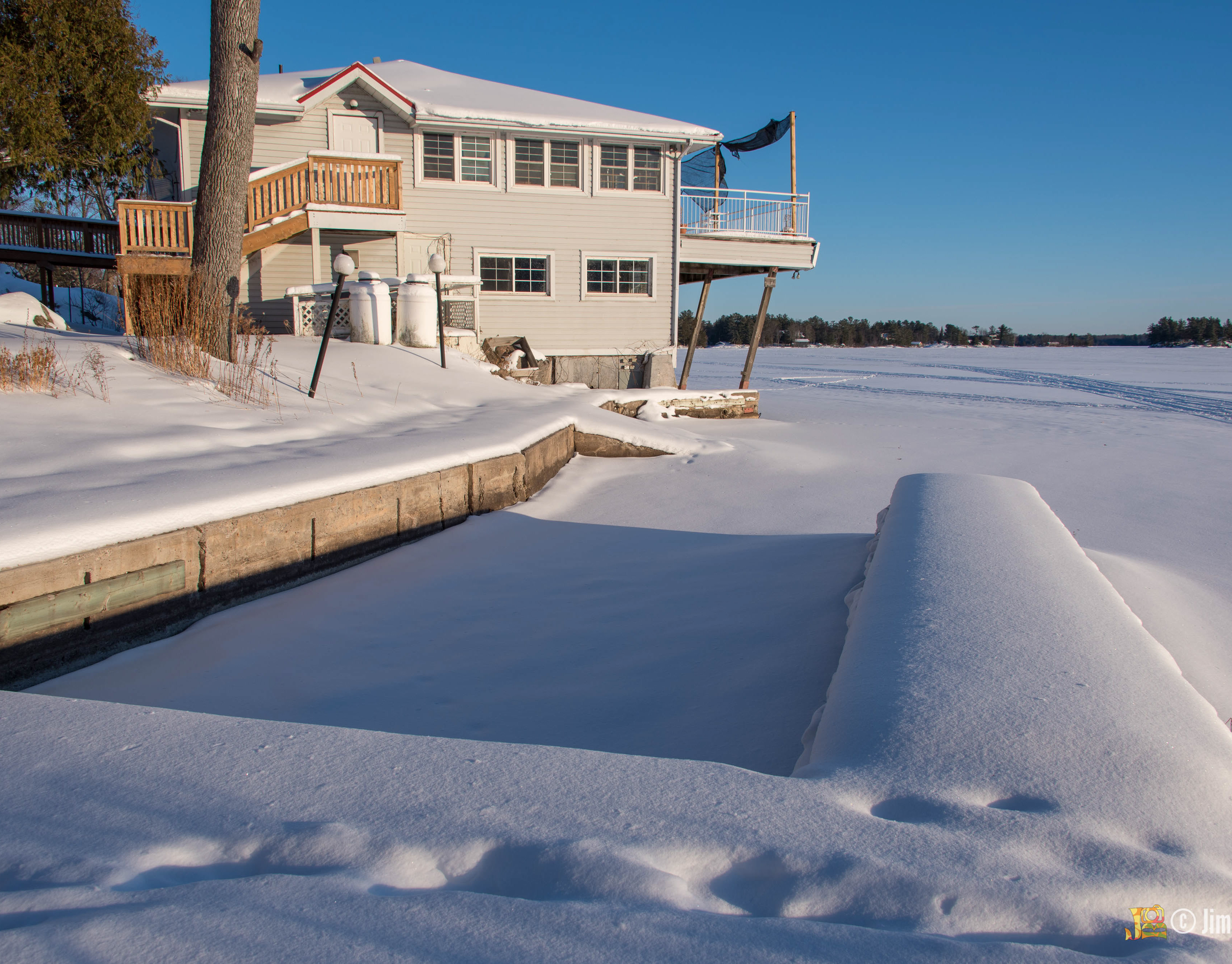 Stoney Lake and Viamede Resort
For New Years at the end of 2017, we spent the weekend in the North Kawarthas at Viamede Resort, on Stoney Lake. Despite the frigid temperatures (-24 to -18 Degrees C) I braved the outdoors on New Years Eve Day, wandering the grounds of the resort for over an hour, photographing the area in its winter finery.
2018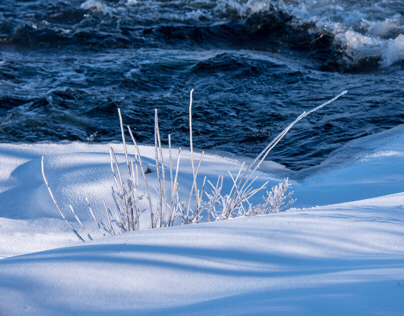 Winter at Burleigh Falls
For New Years at the end of 2017, we spent the weekend in the North Kawarthas at Viamede Resort, on Stoney Lake. Despite the frigid temperatures (- 24 to -18 Degrees C) we braved the outdoors on New Years Eve Day, stopping at Burleigh Falls, and I spent about an hour photographing the falls in their winter finery.
2018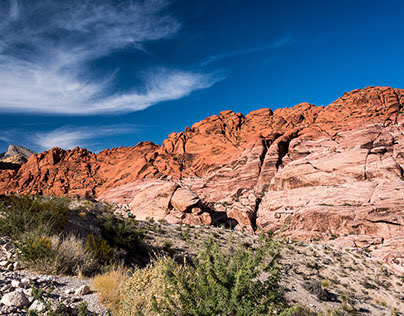 Red Rock Canyon
I had just eased myself into the hot tub at the Venetian, after helping set up two conference rooms for the Adobe Max education events, EDUMAX and Educators' Day, when my cell phone buzzed. It was my friend, Andrew McAllister, asking if anyone wanted to drive into the desert with him to take pictures. As enjoyable as the hot tub was, I knew I would not have a lot of opportunity to take my kind of photos while at Adobe MAX. Most of my photography at MAX would be focused on event coverage, more than anything else. This project shows the result of our impromptu Photo Walk. Enjoy!
2017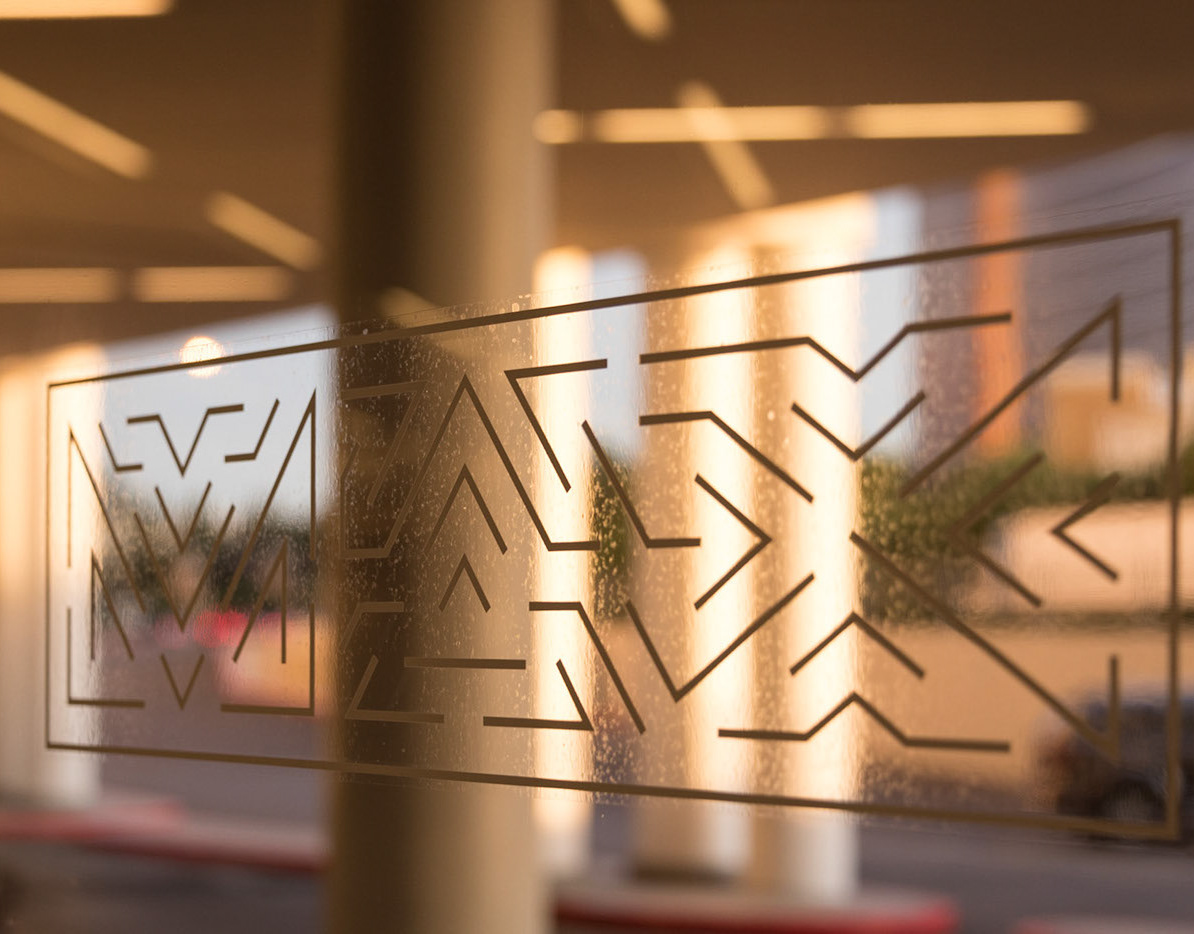 Viva MAX Vegas!
Once again, I had the honor and privilege of attending and participating in Adobe MAX, this year in Las Vegas. It was an amazing and exhausting few days, where I not only covered the Keynote sessions and Sneaks, but also performed as a Teaching Assistant in several workshops throughout the week.  Even though I came home with some sort of "con-crud" in my lungs, it was still worthwhile. This is truly a conference for creatives of all types.
2017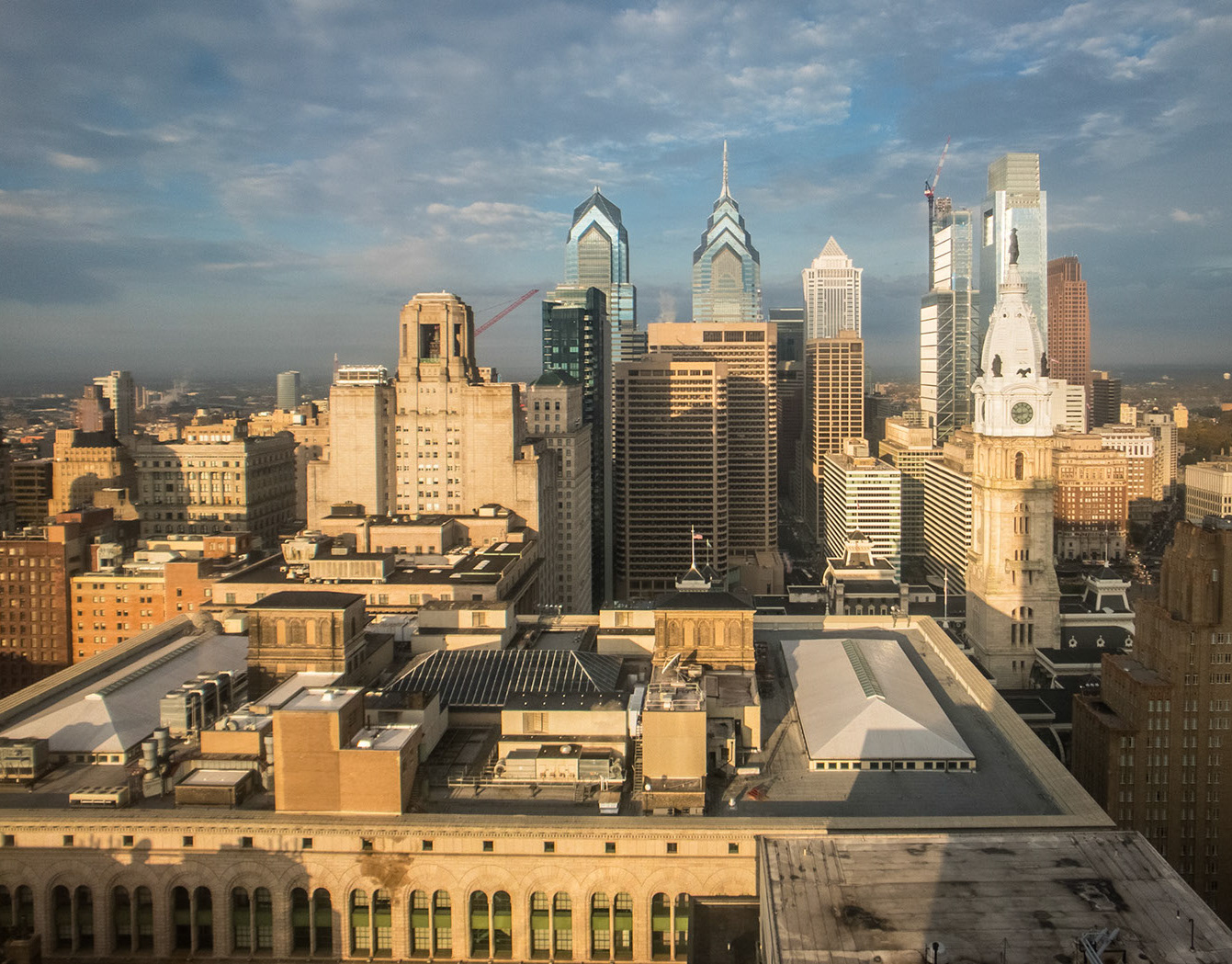 Downtown Philadelphia
I recently attended the annual education conference, EduCause, this year held in Philadelphia. While I did not get much of a chance to see the sites, I did manage an hour before the event started and about an hour after the event ended, to capture a bit of the flavour of downtown Phillie. Everything you see here was shot with my iPhone, often with one of my Moment lenses attached (especially the wide angle shots).
2017

Harvest Moon over Rice Lake
2017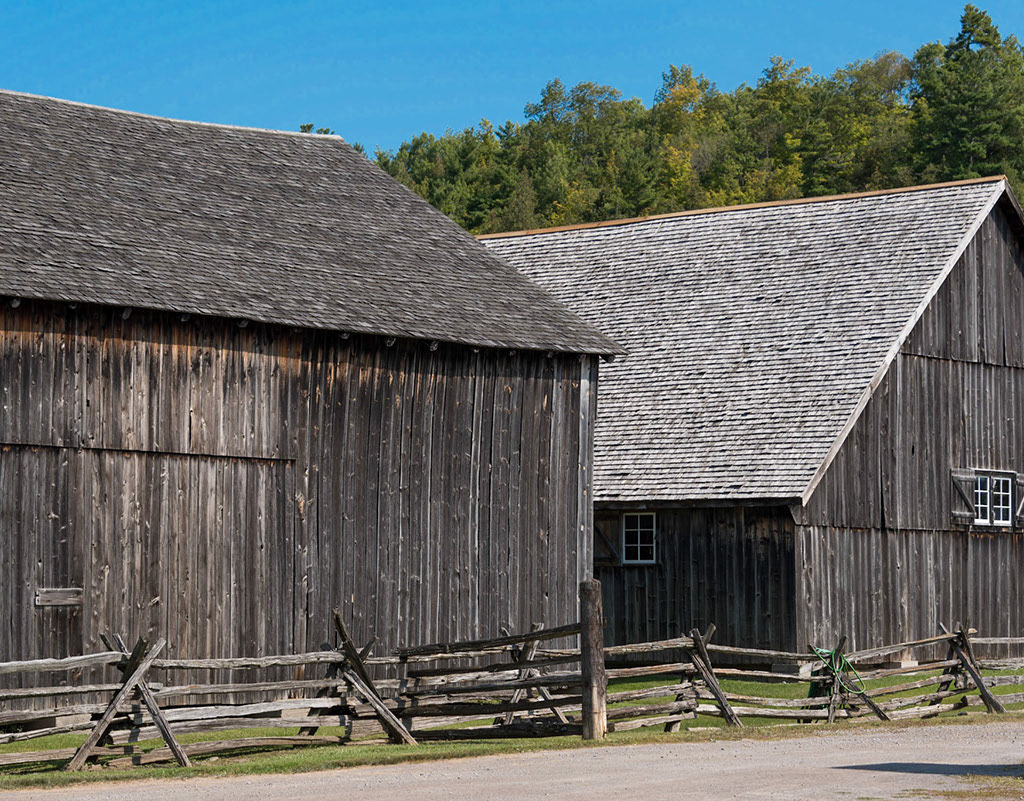 Lang Pioneer Village
On the first weekend of my sabbatical, we finally made a visit to nearby Lang Pioneer Village, in Keene, Ontario. Ever since we learned about the village (about 20 minutes from the cottage), we've intended to go, but it's taken us three years to finally go and do it. And it was a perfect start to what has been an wonderful sabbatical from work.
2017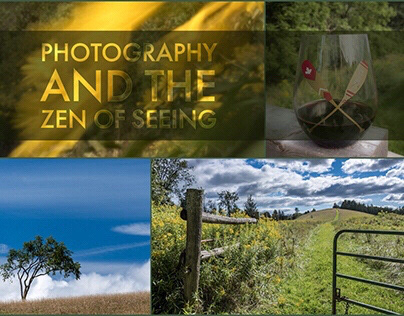 Photography and the Zen of Seeing
This ad-hoc, irregularly updated journal is where I'll put down some thoughts - and not a few photographs - throughout the month of my sabbatical.
2017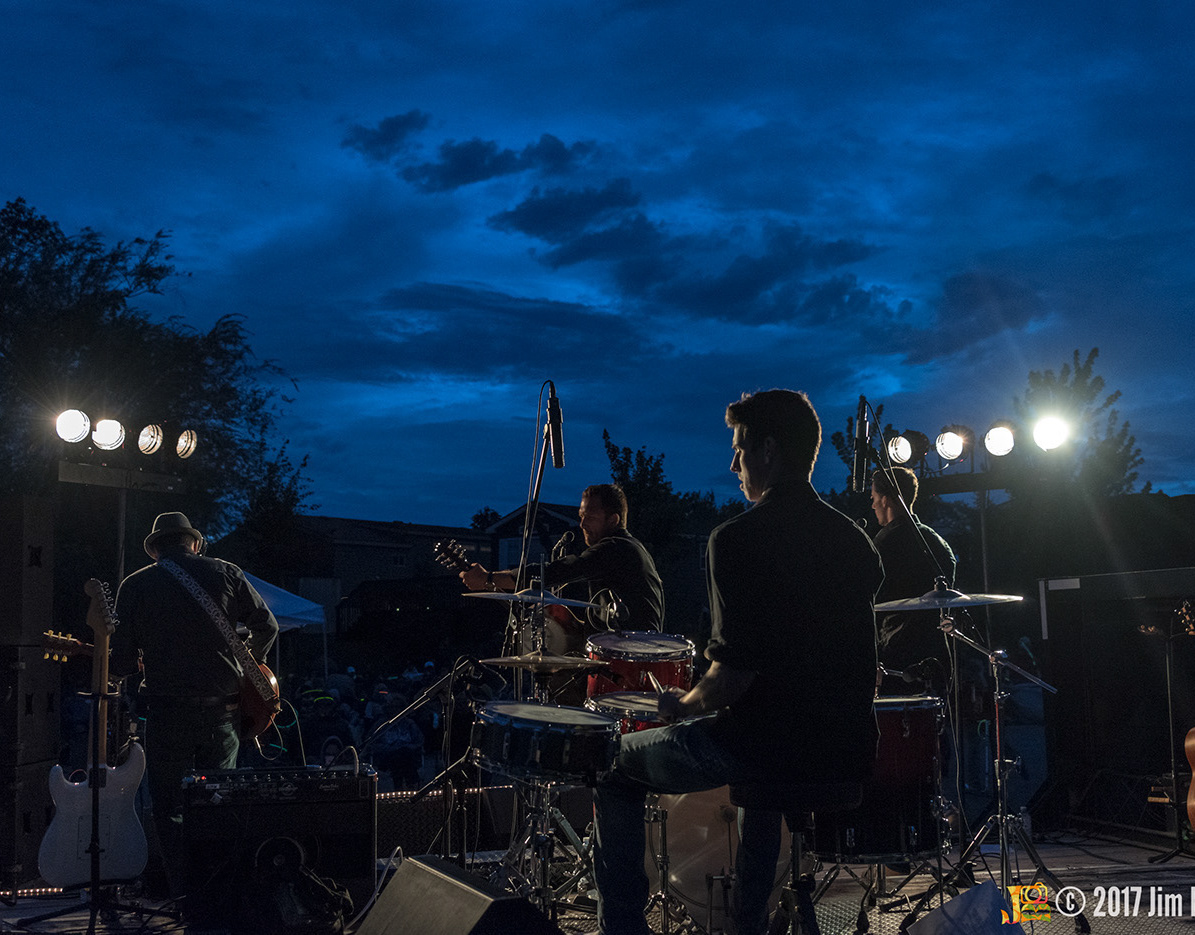 Austin Carson Band Rocks the Beach
The final big event at Bellmere Winds is the Labour Day celebration. There's a lot going on during the day for the kids (scavenger hunt, bouncy castles and the like), a resort-sponsored dinner by the pool, and later in the evening, a concert right on our own beachfront! As in the past Labour Day events, we were treated to a live music performance by the Austin Carson Band.  This talented group of young men (including lead singer Austin Capell, a Bellmere Winds employee) played a mix of their own music along with some excellent classic rock and pop covers.
2017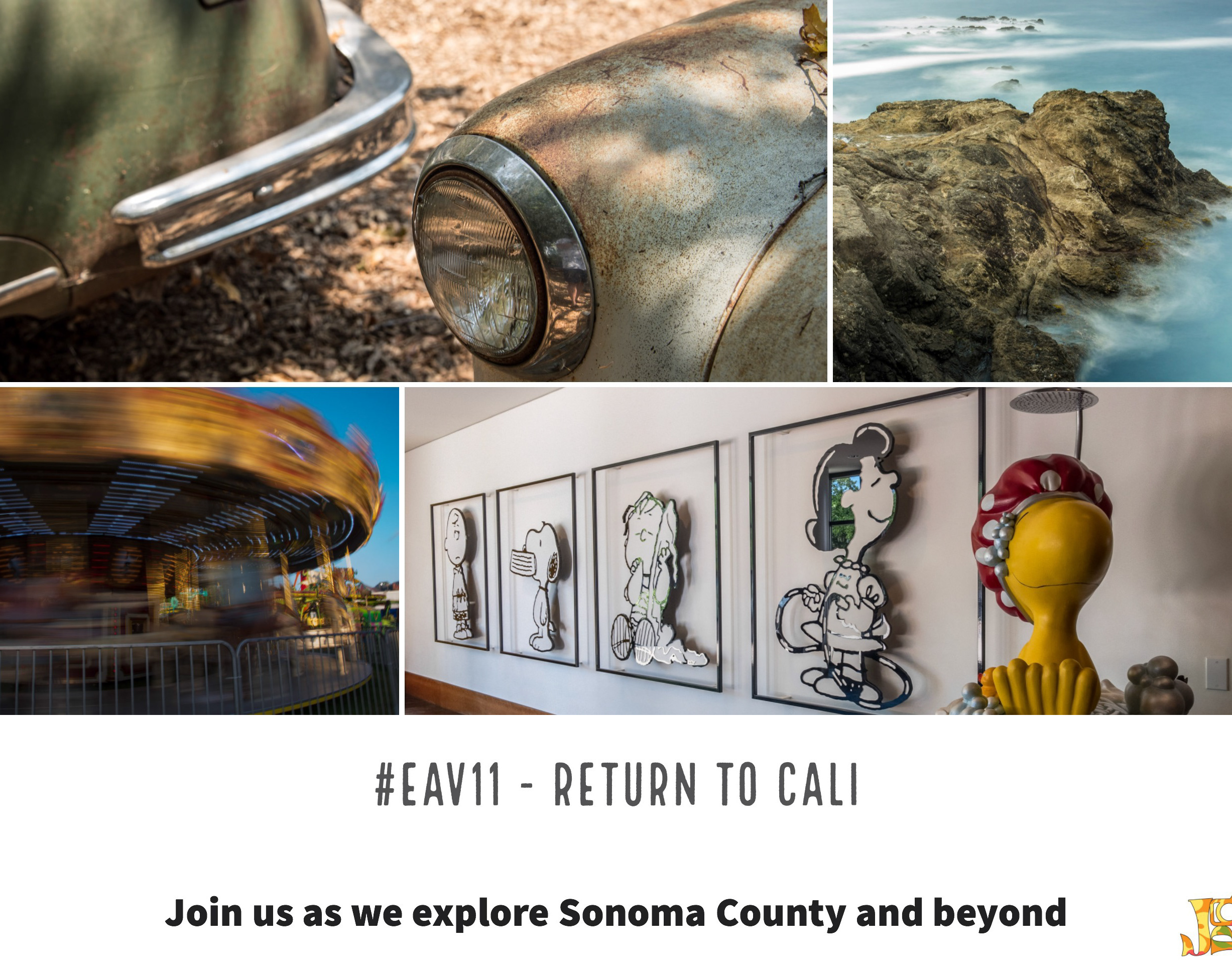 Excellent Adventure V.11 - Return to Cali
I've just recently returned from yet another successful Excellent Adventure, now in its 11th year. I'm telling most of my story using Adobe Spark in this project.
2017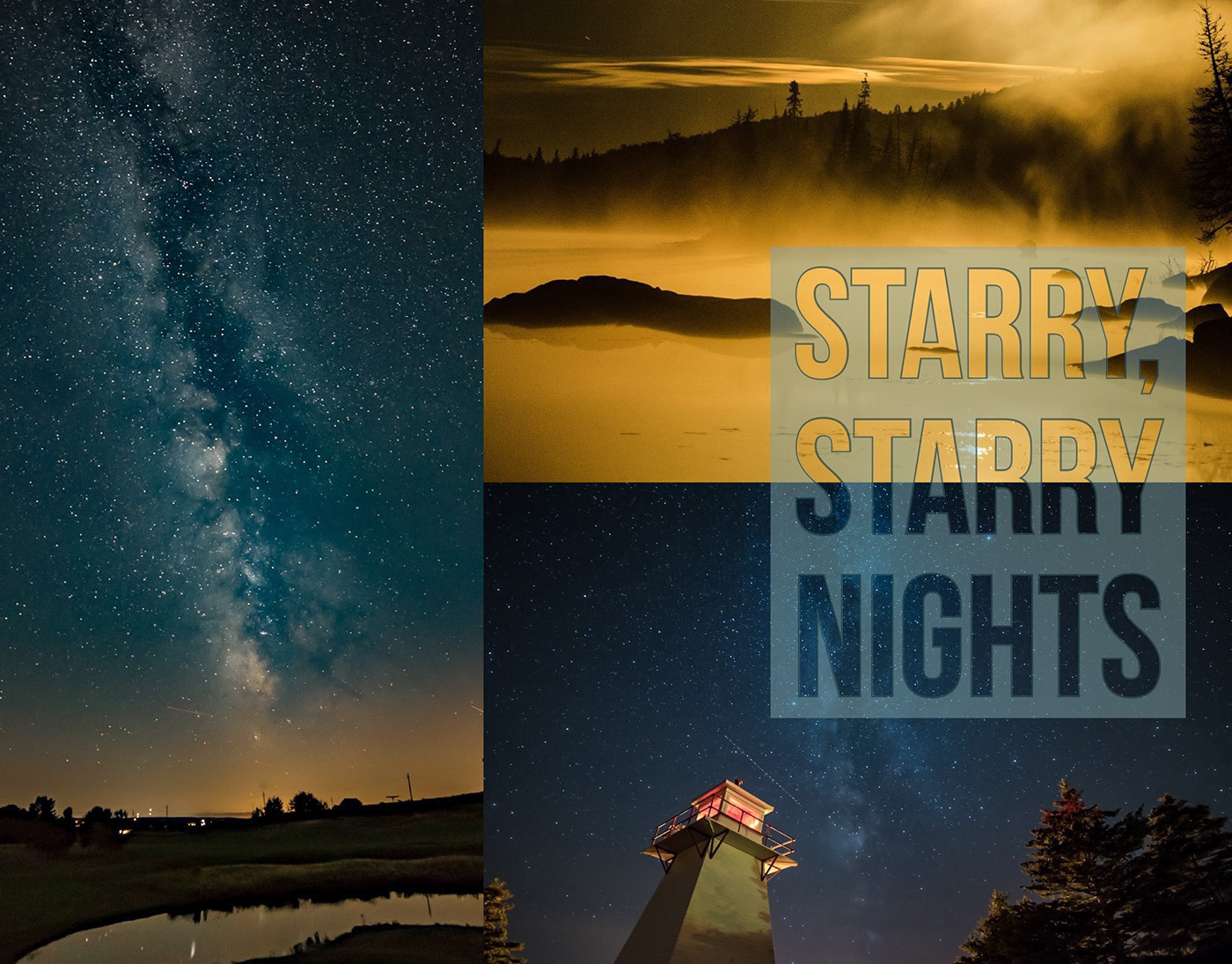 Starry, Starry Nights
I've gathered together some of my favorite night shots from the past few years. I hope you enjoy them.
2017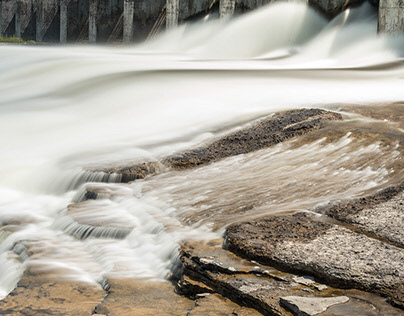 Healey Falls, Then and Now
I returned to Healy Falls with a photographer friend of mine recently, and there was a marked difference in location this time around. Two years ago (2015), I could walk across the entire breadth of the rock shelf, to the other side, without getting my feet wet. But now, in July of 2017, I might have been able to walk 3 or 4 metres from the shore before I risked soaking feet.
2017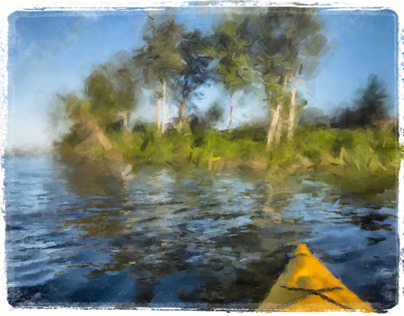 Approaching the Point
2017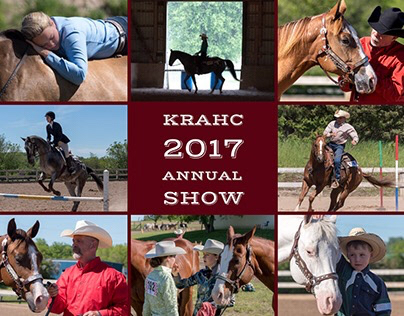 Horsing Around - Again
This past weekend, my wife and I once again had the opportunity to attend the Kawartha Regional Appaloosa Horse Club (KRAHC) annual show, hosted at the beautiful Saddlewood Equestrian Centre, in Bethany Ontario. Normally, I do take pictures at these events for fun, because, well, horses are just plain gorgeous animals, and this event would have been no different, save for one significant change. This year, the club hired me to take photos at the event.
2017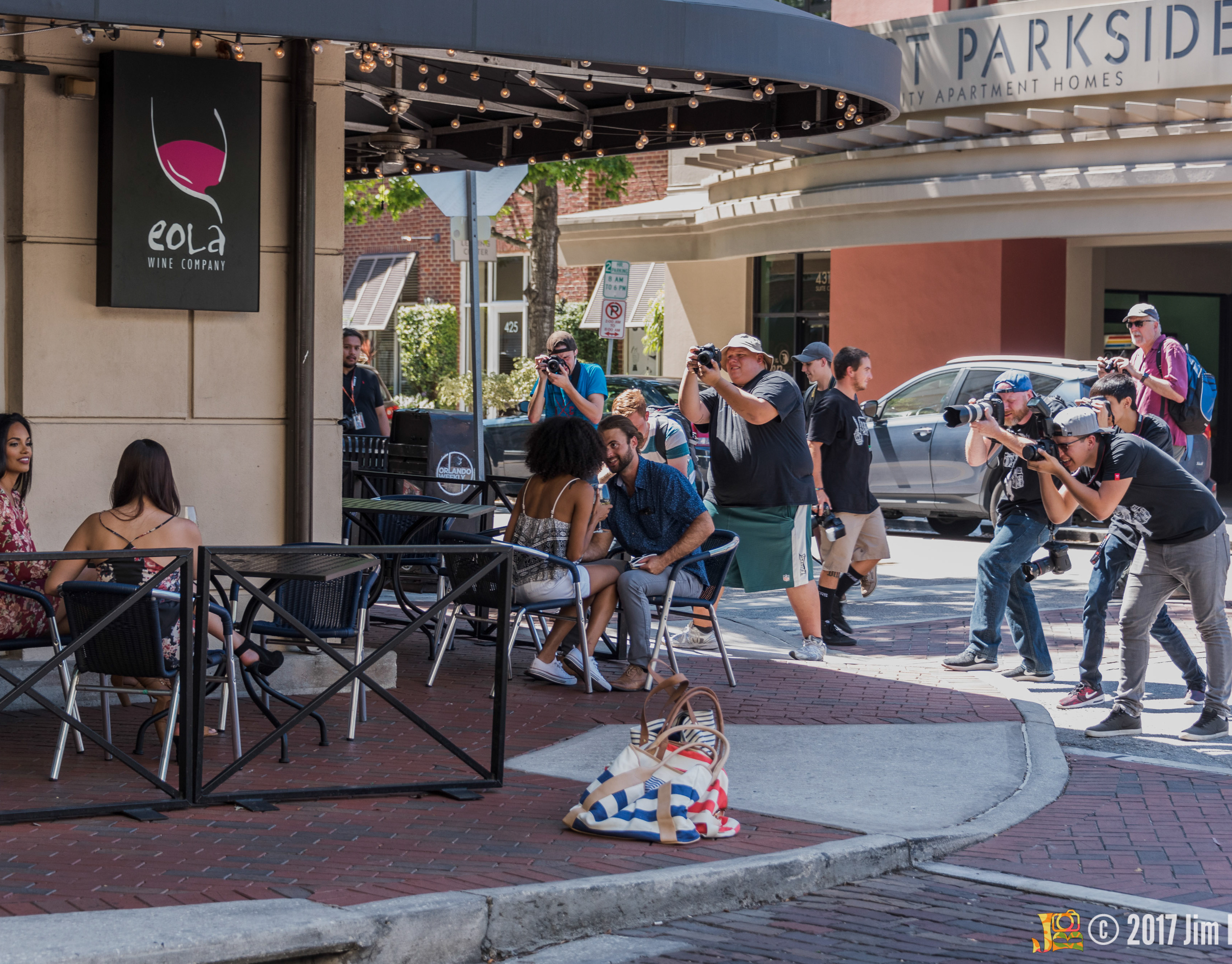 Taking Stock at Full Sail University
I recently participated in a two-day student workshop at Full Sail University in Orlando, Florida, created and run by the Adobe Stock team. This was an incredibly valuable event from both student and teacher perspectives, giving them not only theory and practical advice about creating stock content in general, but also in practice, in the form of a hands-on live photo shoot on-location in Florida.
2017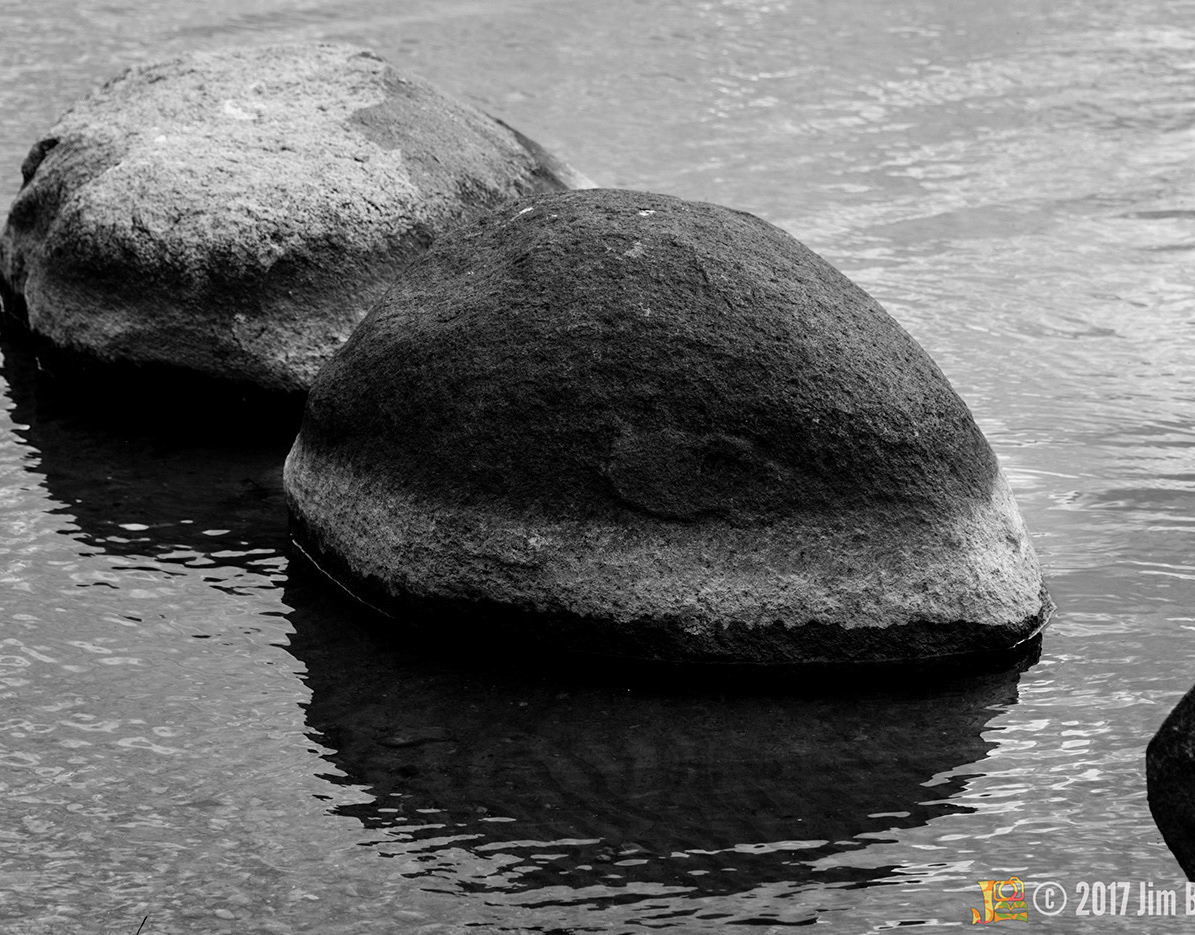 Cottage Season V. 3.0 has Launched.
This past weekend marked to opening of cottage season for us. We were welcomed with the usual Ontario spring weather on Rice Lake - a gamut of everything except (thankfully) snow.
2017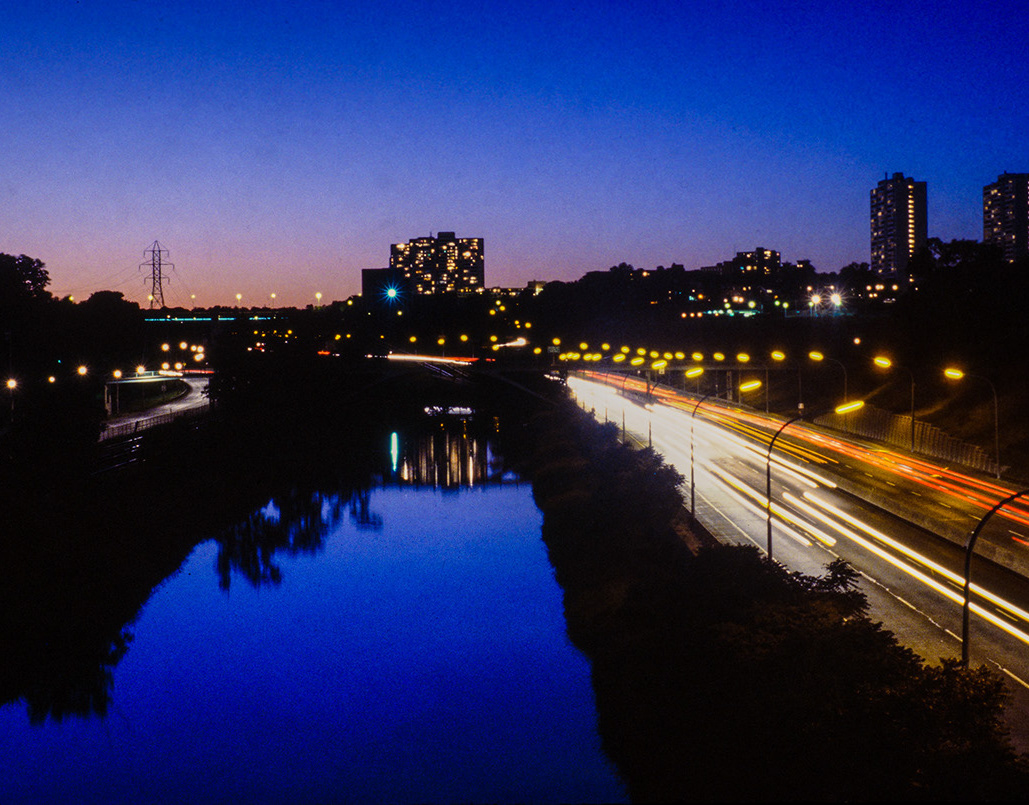 From Analog to Digital - Retouching the Film
I've recently started digitizing my decades-old slide collection. One of the challenges I've had is dust/dirt/residue on the film itself. This project shows the improvements I've been able to make using Lightroom and Photoshop to clean up the images.
2015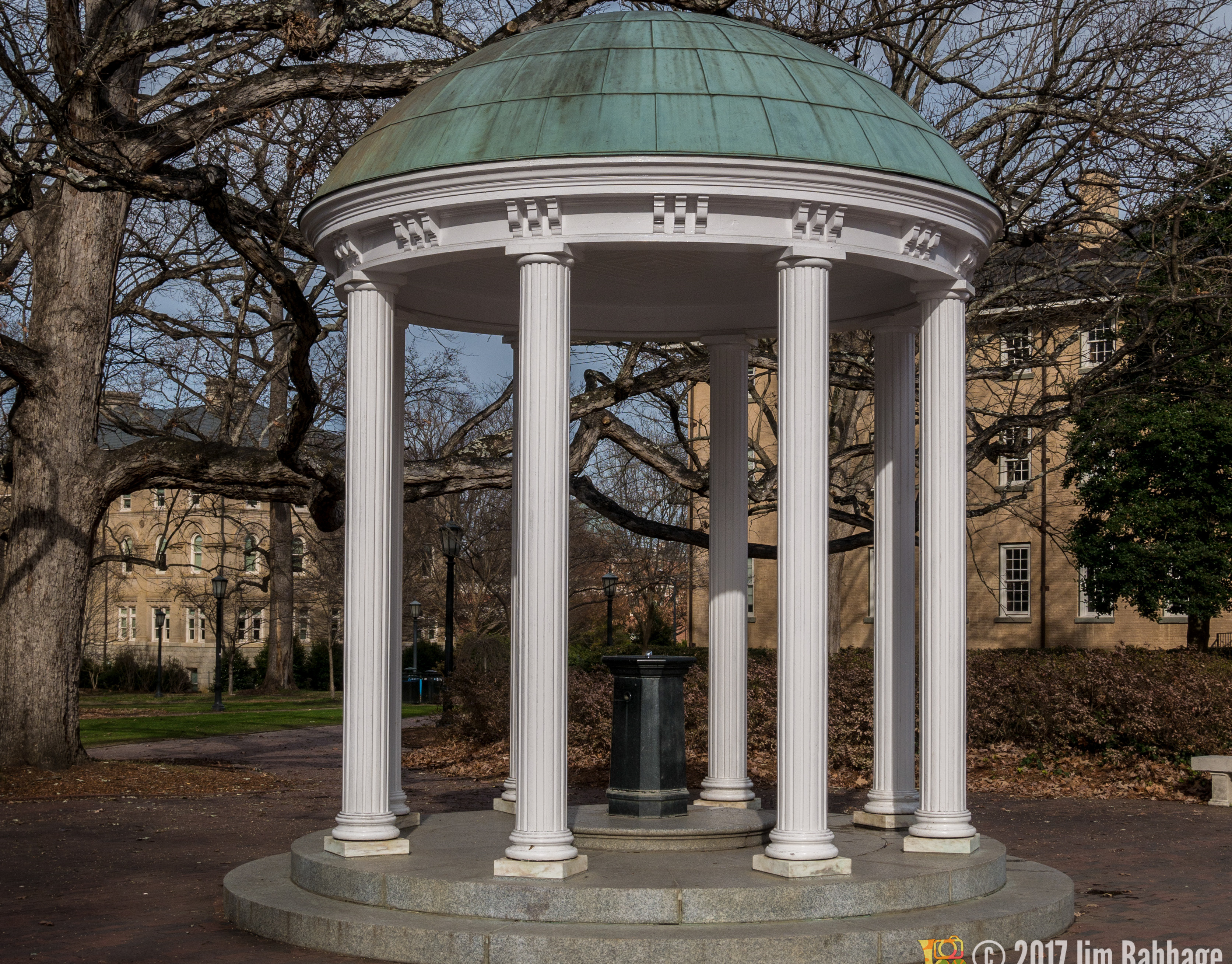 Creative Campus Collaboration at UNC Chapel Hill
I had yet another awesome opportunity in early April. I and my Solutions Consultant colleagues were once again invited to attend the latest Adobe Creative Campus Collaboration event, this time hosted by University of North Carolina Chapel Hill. I've become the defacto offficial photographer for this event (and many other Adobe-related events I attend), and I'm OK with that. I like shooting the events - it keeps me grounded and in practice. I also enjoy the rest of the process: post-processing them images and writing the story to go with the images.
2017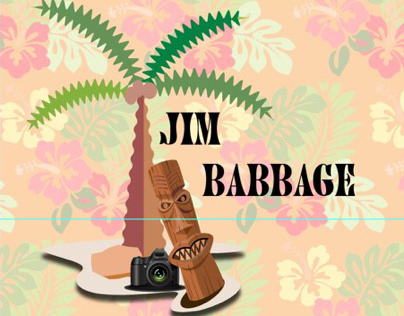 Digital Me - Assignment 3 - Logo
The past week was packed with travel for work, so I did not have the time to create a new logo for myself. However, I did go through this exercise just over a year ago (maybe longer) and I did still have all the original files. I decided to try creating the social media logos using just mobile tools.
2017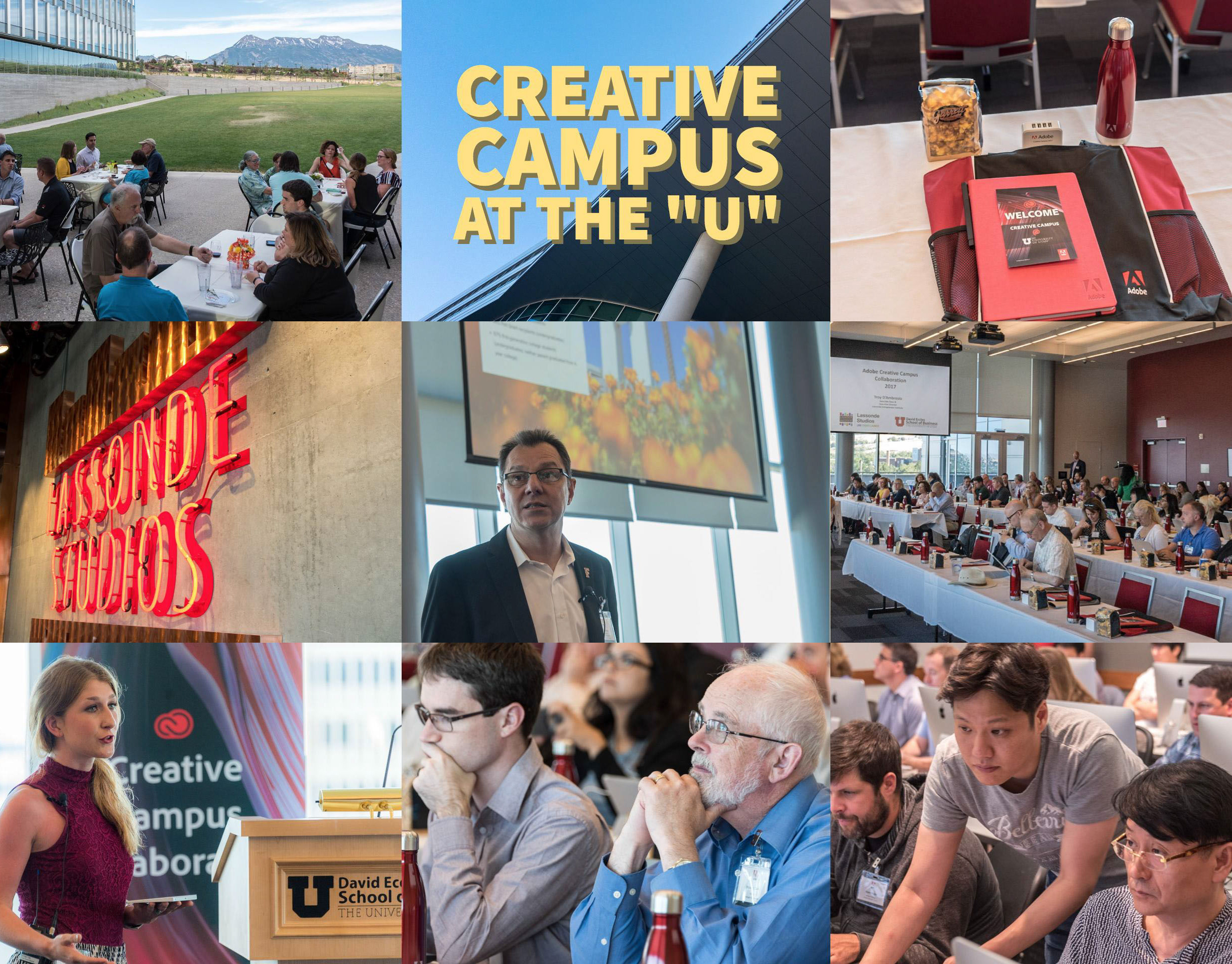 Creative Campus Collaboration at the University of Utah
2017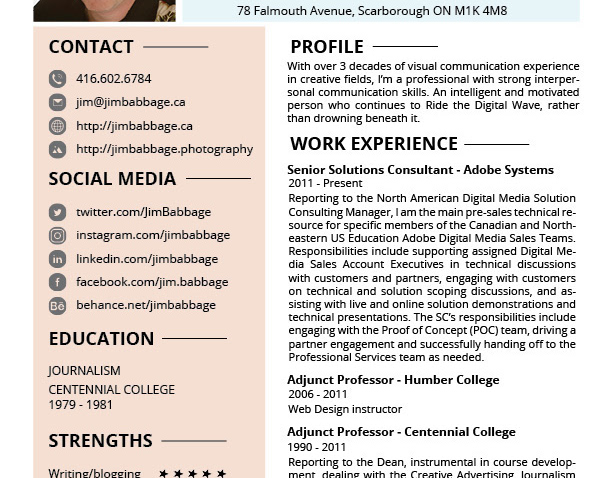 Creating a killer resume
While perhaps not a "killer resume", this new version is miles ahead of my old MS Word version. Producing an updated resume is the second assignment for the Adobe Generation Professional course, Digital Me. I go into detail on my process for creating the resume in my Learning Journal, so I won't repeat myself too much here.
2017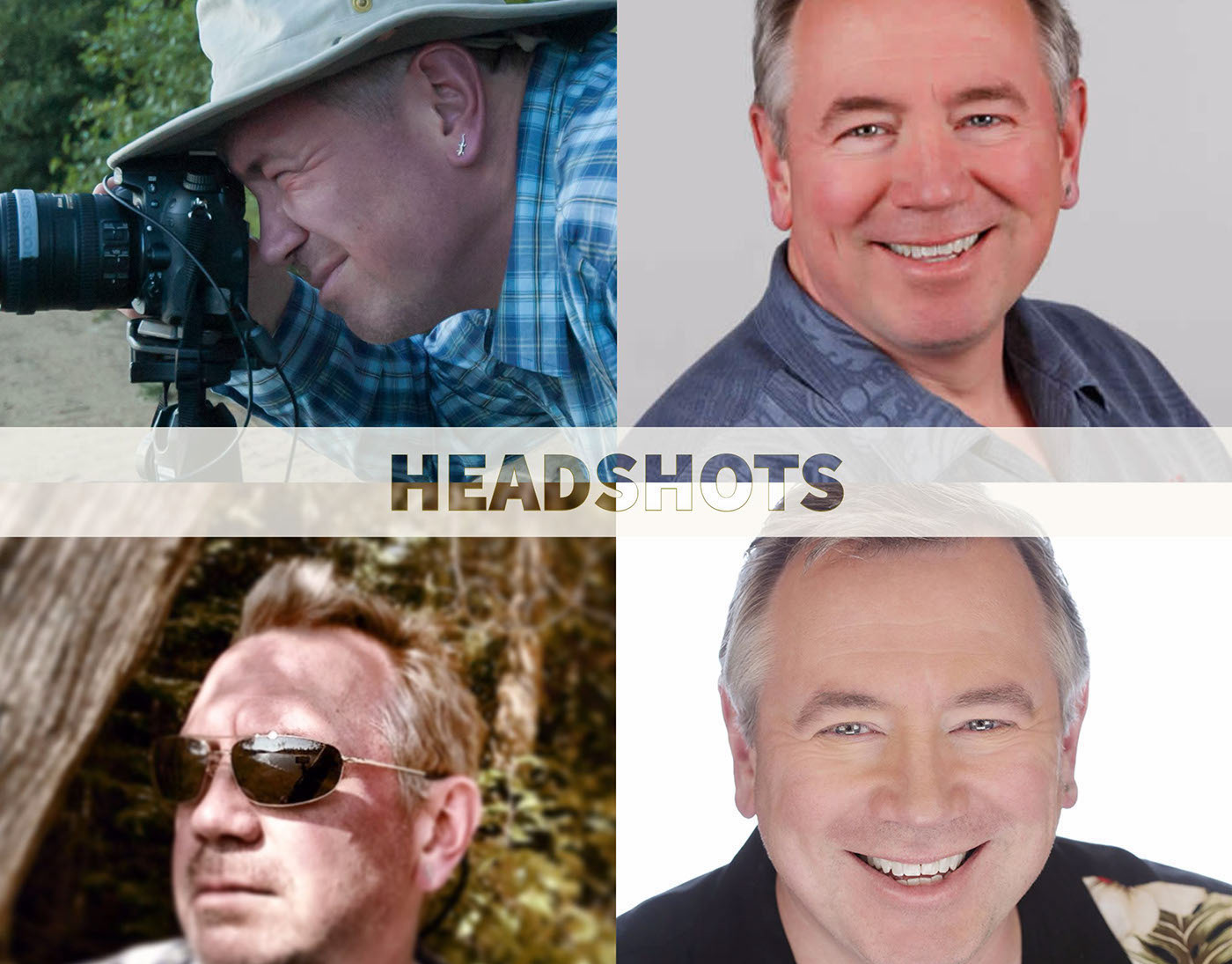 Many faces of Jim
As part of an Adobe Generation Professional (AGP) course I'm taking, I was asked to shoot or upload a headshot I would use as part of my personal brand. The first shown here is one I captured, and then edited using Instagram. I've also included a few others, most of which were not captured by me, but represent aspects of my character. The current course I'm enrolled in is called Digital Me: Digital Portfolios, Assessment & Employability.
2014

Collaborating on a Creative Campus model
Thursday February 23 was a special day for me; I had my first opportunity to experience a Creative Campus event. Over 40 faculty and administrators gathered together at the University of Arizona to listen and share about what Digital Fluency means, define student and faculty success, and how Adobe tools can further empower people to create, communicate and be successful.
2017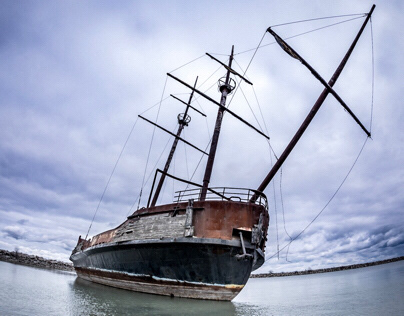 The Ghost Ship of Jordan Harbour
Recently i had the opportunity to photograph this shipwreck, which sits in Jordan Harbour, south of the QEW. I've passed this hulk many times miles while enroute to Niagara wine country, but never had the time to stop and make photos. On my way early Sunday morning to the Canada/US border, I promised myself I would stop on my way home to capture this decrepit structure.
2017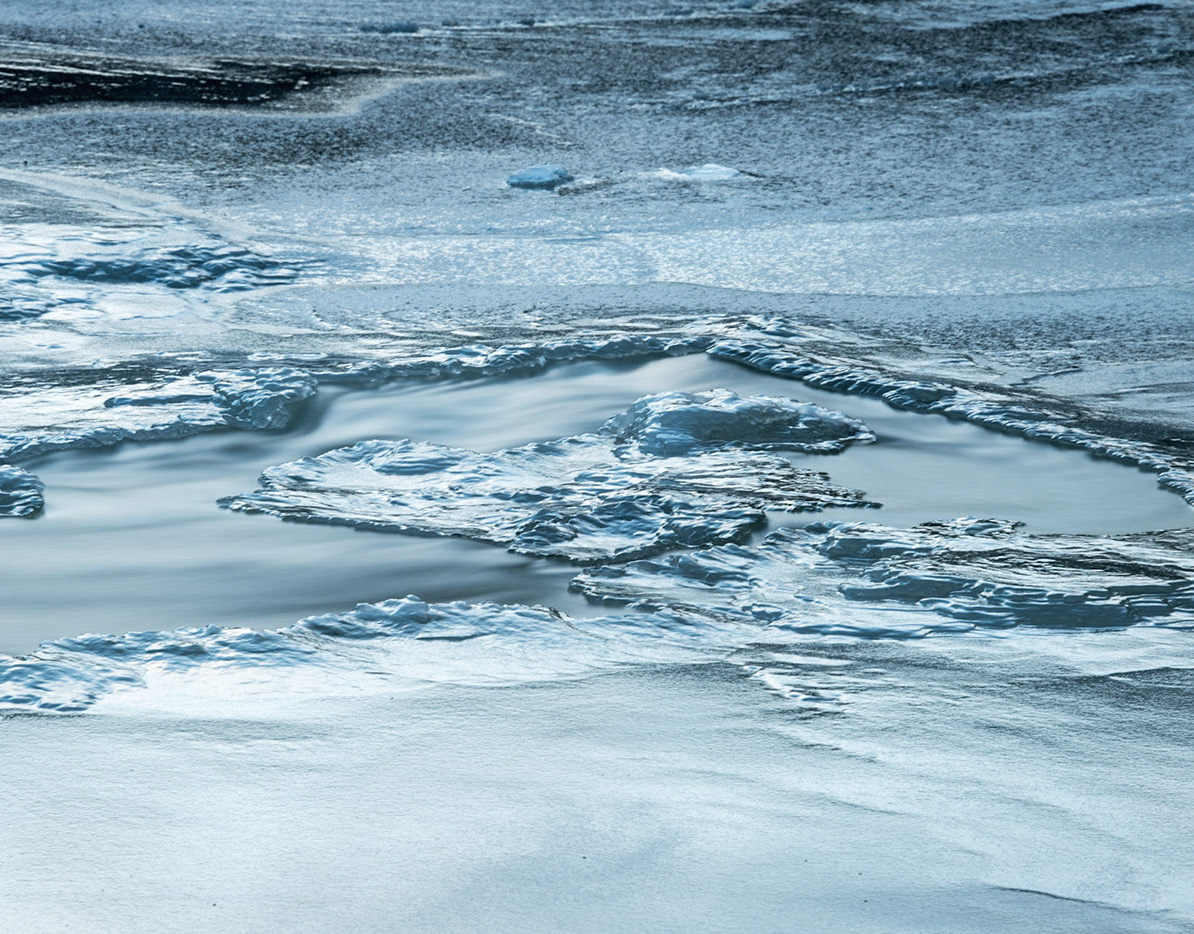 Motion in Stillness
A couple weeks ago, during a cold snap in Toronto, I spent a couple hours in Rouge Park, experimenting more with my newly purchased Variable Density ND filter. 
2017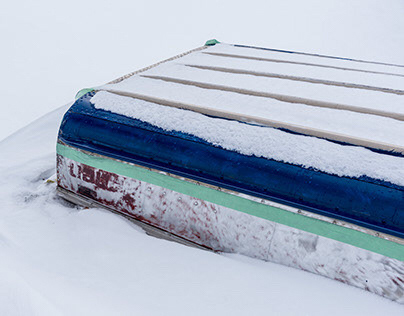 Winter in Cottage Country
To ring in 2017, we decided to do something different, and stay at Elmhirst Resort in Keene, Ontario to celebrate and relax. Of course, for me, relaxing also means getting out with my camera. Elmhirst is only a very short drive to our own cottage (shuttered up for the winter), so I decided I'd take a tour around the resort as well as spend some time using my newest camera accessory, a variable neutral density (ND) filter. We'll start this little story at the cottage.
2017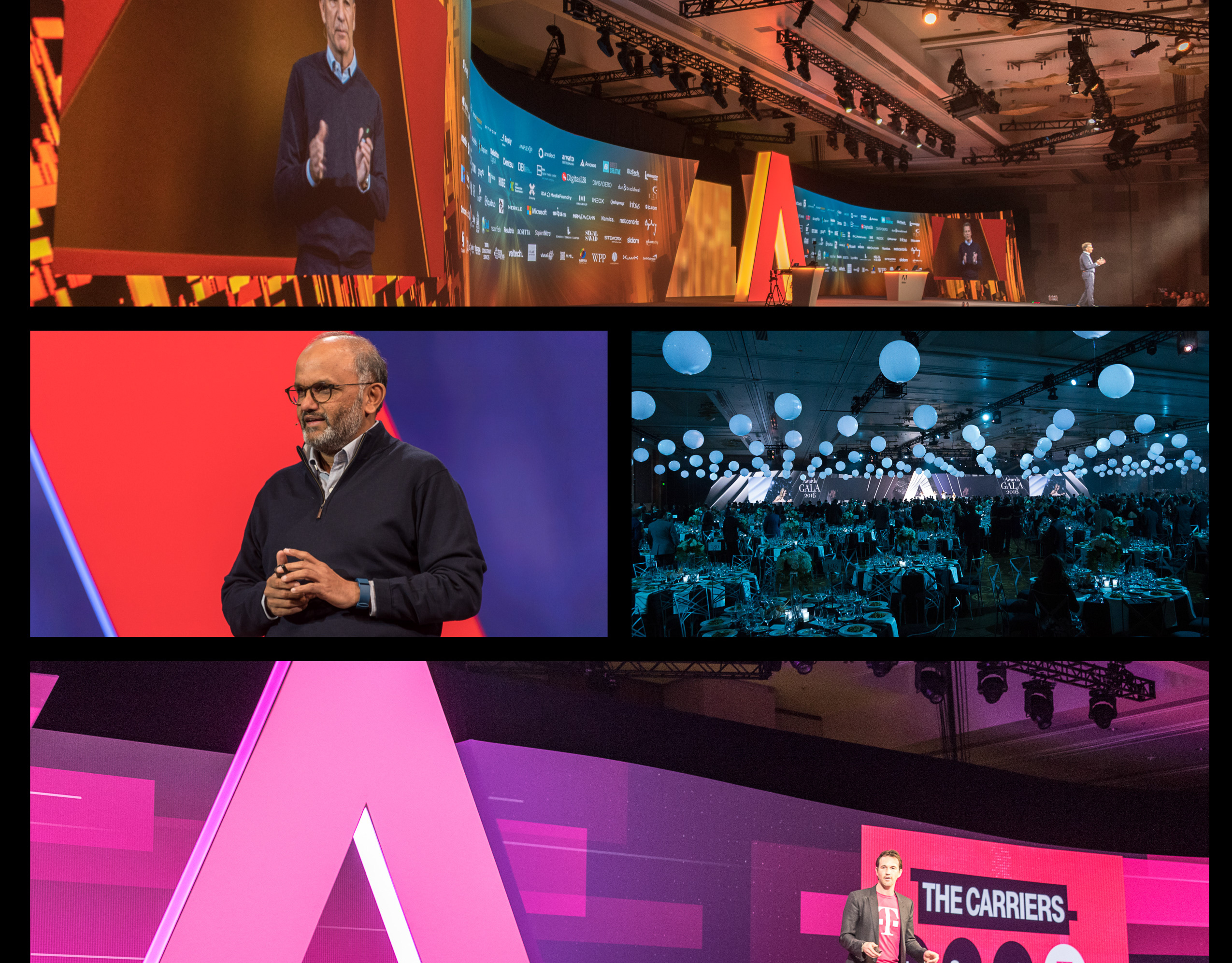 On Adobe, Change, and Customer Success
The 2017 theme for the Adobe Worldwide Sales Conference (WWSC) was Customer Success: Own It! I think this is perhaps the most apropos mantra/slogan/catchphrase that has ever been used at the WWSC, at least in my 5 years of attending the event. Read on to see the event from my perspective.
2016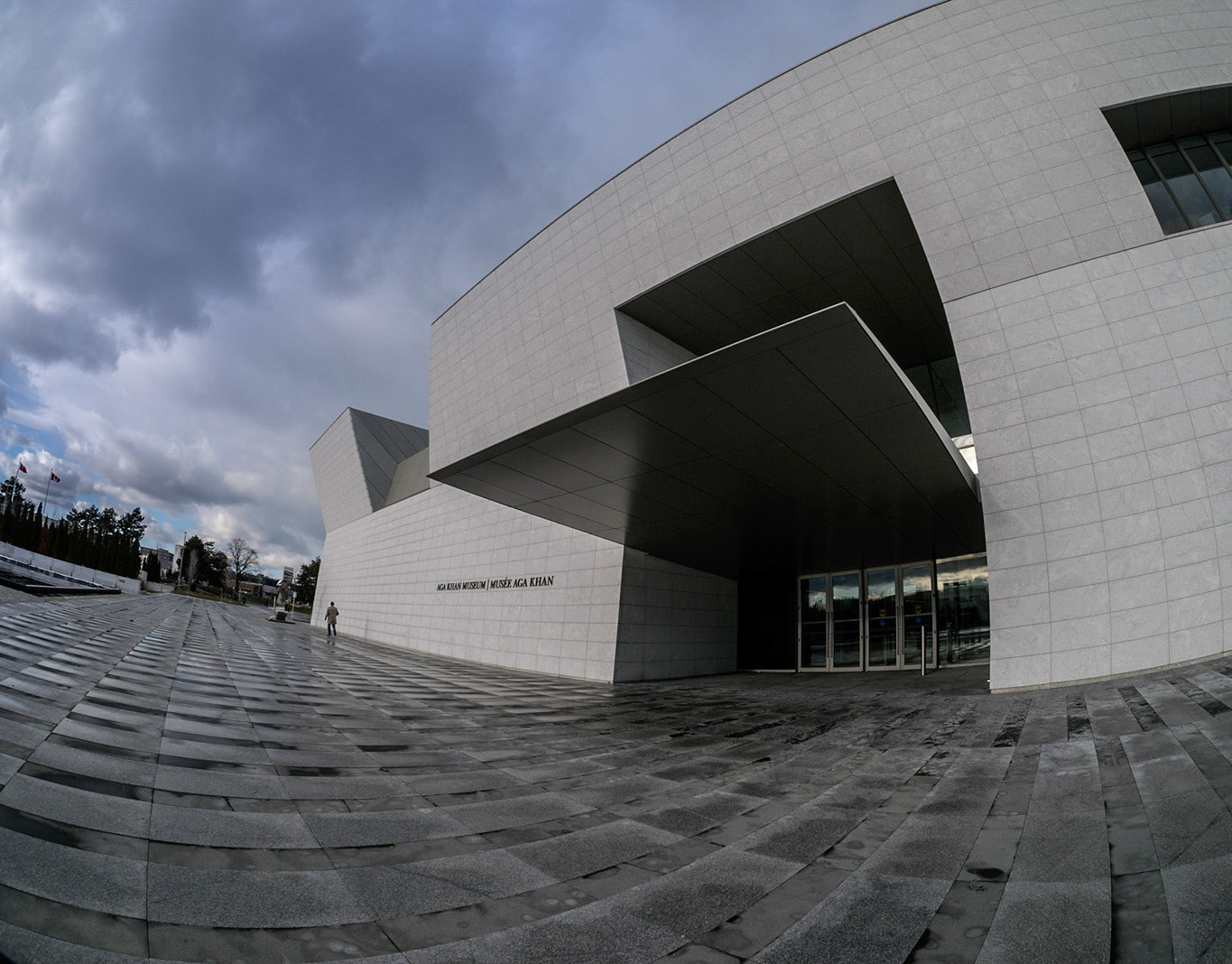 The Aga Khan Museum
This past Saturday, my wife Karen, our friend Gail and I visited the Aga Khan Museum in Toronto. Despite having been open for more than two years now, and only a 20 minute drive from home, it's a place we had yet to experience.
2016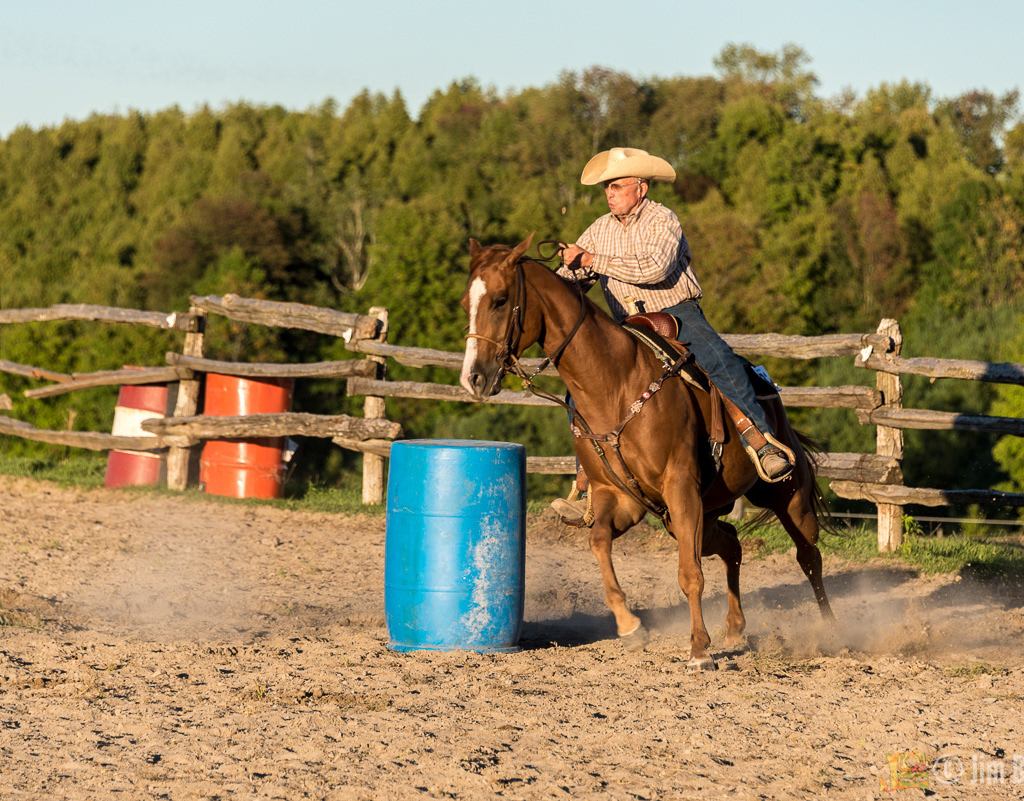 The Most Fun on Four Hooves
In the late summer, our friends Liz and Doug of Mileham Show Horses, invited us to another fun horse competition called the International Appaloosa Futurity Show. It was hosted by Whisper Ridge Ranch, just outside of Norwood, Ontario.
2016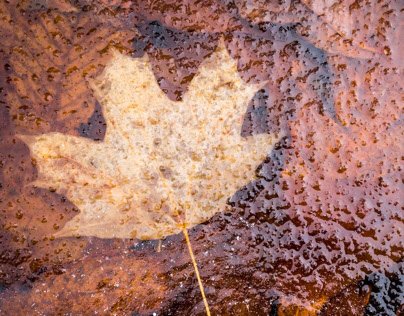 Winter is Here
Winter came to Scarborough today. High winds and dropping temperatures forced me outside to finally complete the remaining winter predatory chores. Before dumping the combination of ice and leaves from the bird bath, I had to make a few pictures. A true scene frozen in time. Enjoy!
2016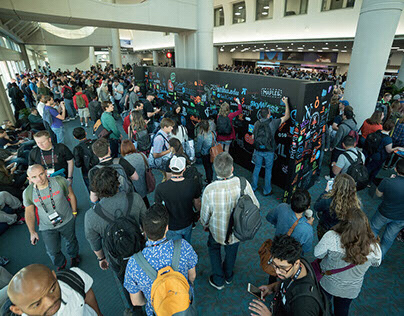 Adobe MAX 2016 - 5 Days of Awesome!
I had the honour once again of being asked to participate in Adobe MAX, and it was to be an event-filled week for me. While I did not have "booth duties" this year in the Community Pavilion, I was by no means slacking off. Read on to learn more.
2016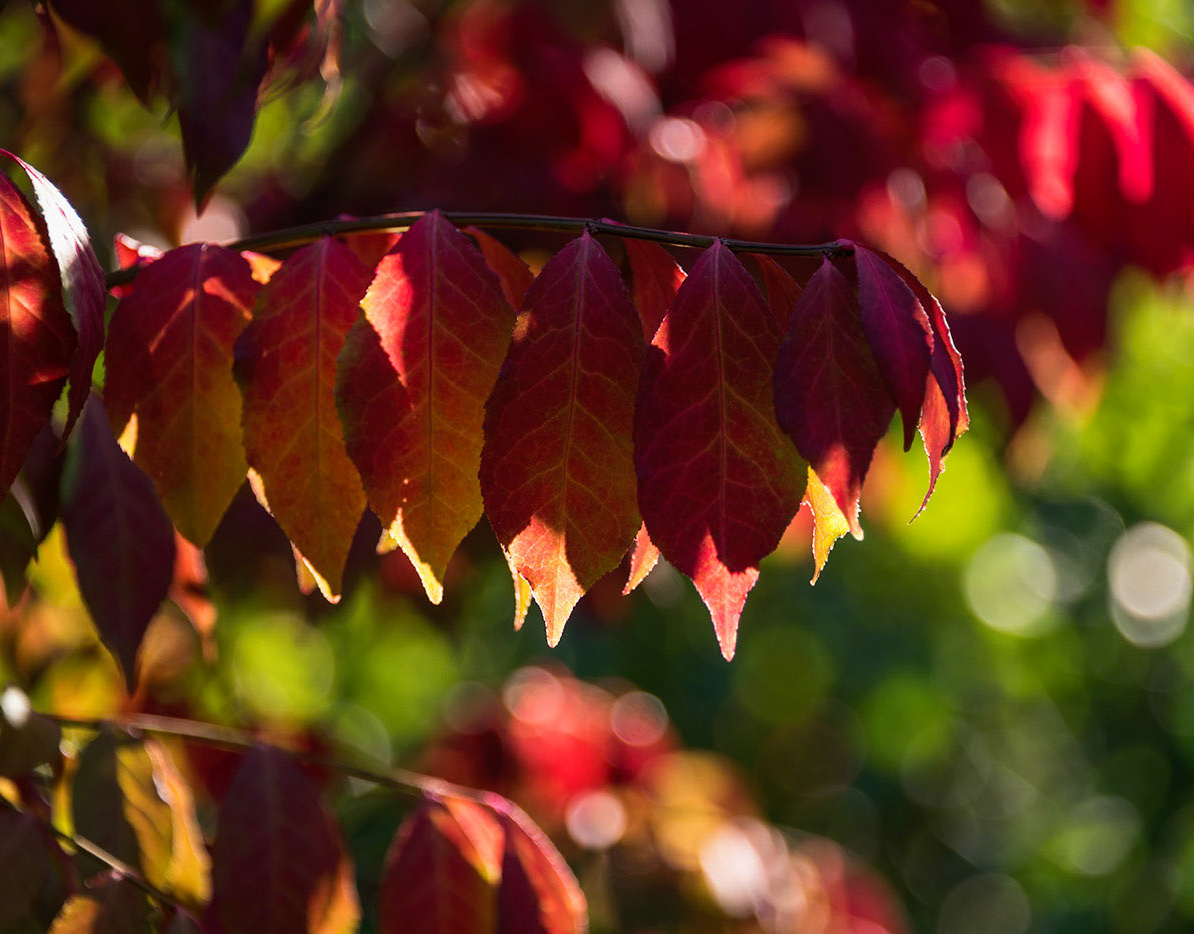 Autumn in the City
The days are definitely cooling off and the fall color in my area of Toronto is as much on the ground as it is in the trees. But these conditions still make for great photo opportunities. This collection of images come from both my back yard (over the past couple weeks) and a photo-hike I took in Rouge National Urban Park, a short 20 minute drive from my house.
2016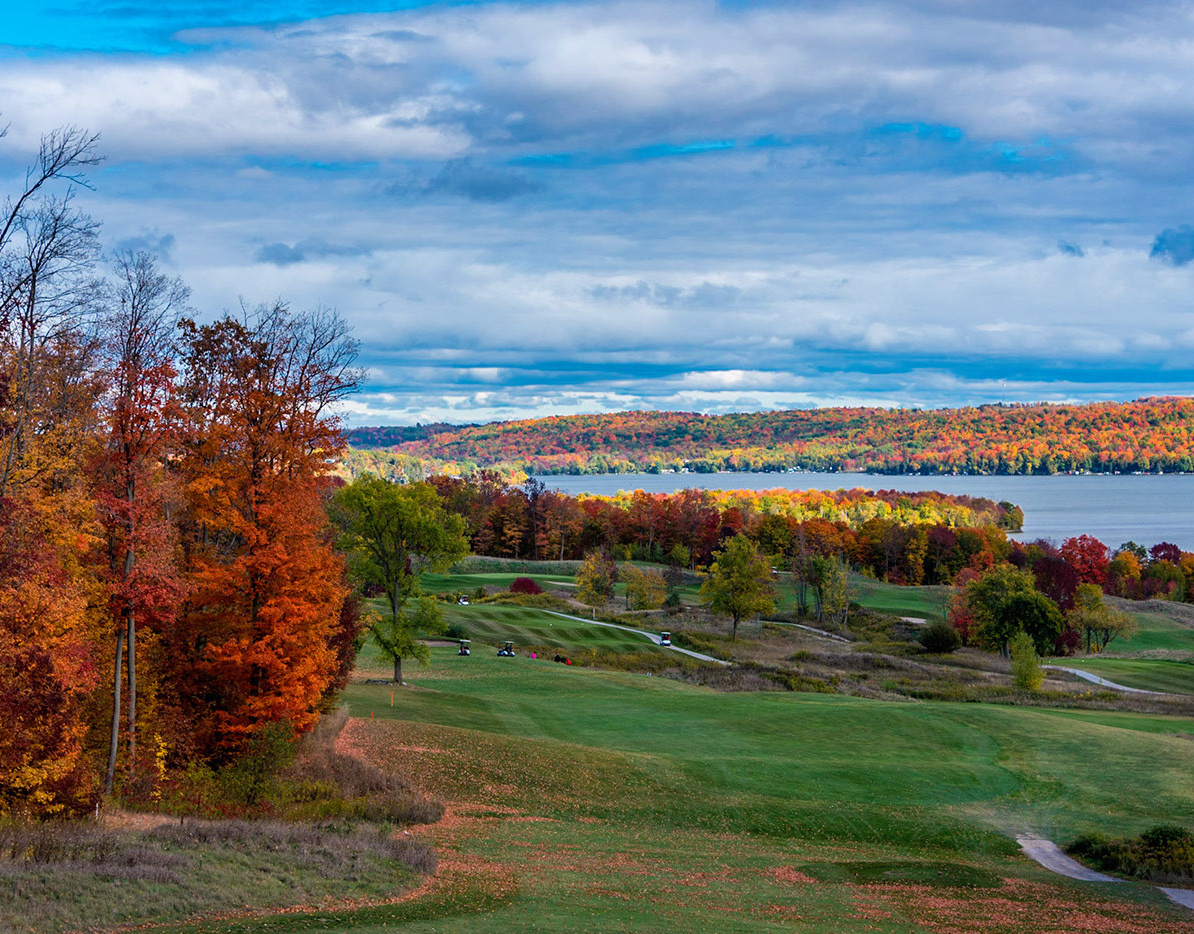 Kawartha Autumn, Part II
From one weekend to the next, the autumn colours have exploded up at the cottage. Unlike the previous weekend, there was a lot of sunshine and interesting cloud cover. This past Canadian Thanksgiving weekend, we were treated to some spectacular colours, as you will see below. Some photos are from the cottage resort at Bellmere Winds, and others were captured on couple drives around the Bobcaygeon, Young's Point and Buckhorn areas.
2016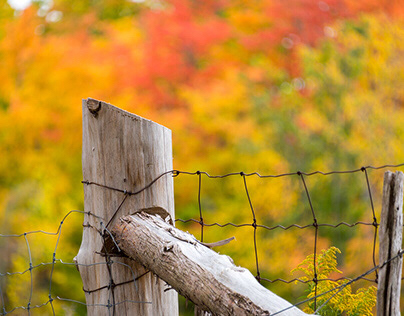 Kawartha Autumn
There are a scant few weekends left before we close up the cottage for the season. And while this past weekend was mostly overcast, it provided some great opportunities for capturing fall color. Read on to see what I mean.
2016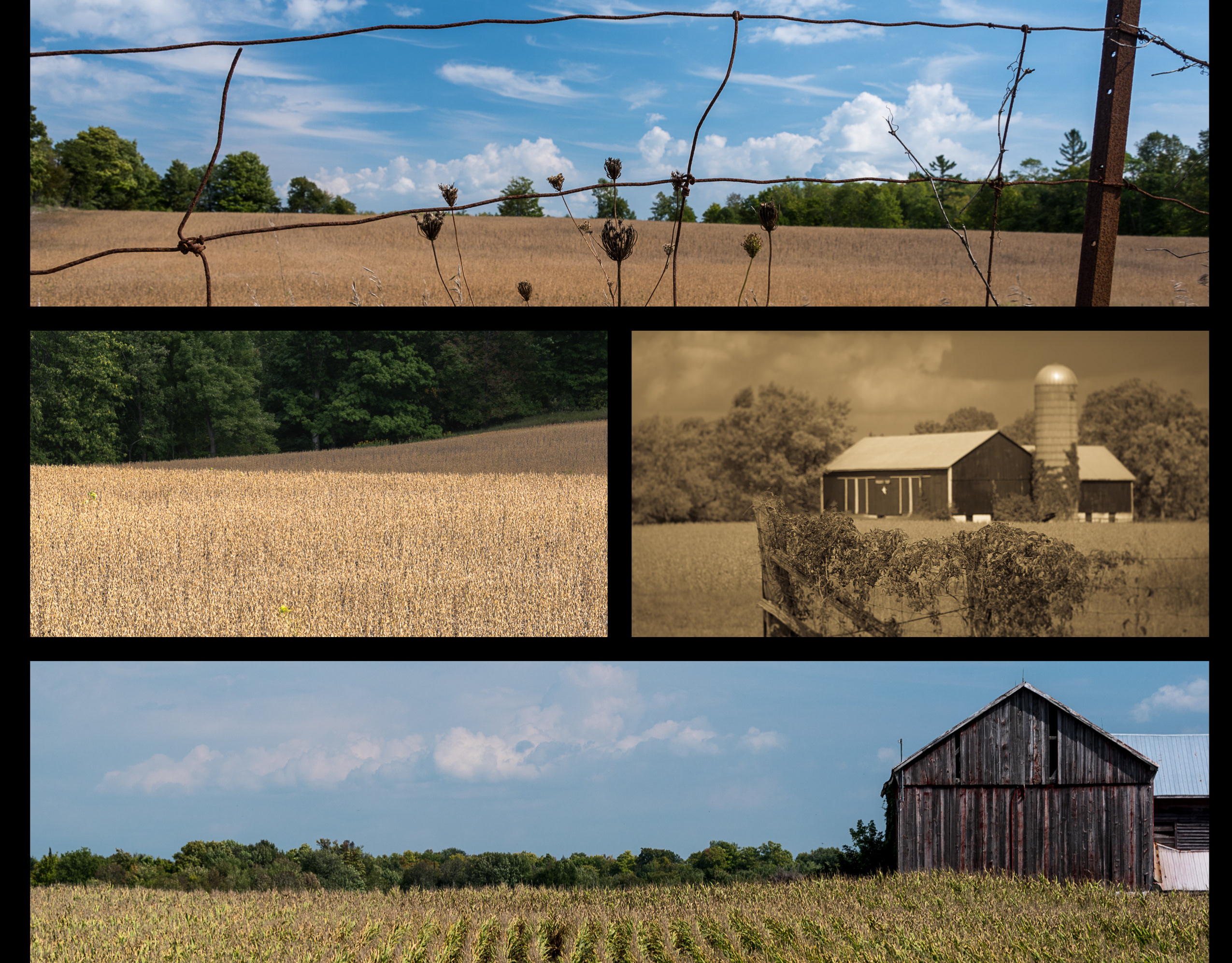 Autumn on Heritage Line
This past weekend, I took a different road to the cottage after leaving Peterborough; Heritage Line - which runs right into Keene. As we were driving down this road, even on a heavily overcast day, I couldn't help but realize the scenes zipping by me from the road. I even commented out loud that there were some great images to be made. So, the following day, rather late in the day, I might add, I decided to head back to Heritage Line and make some images.
2016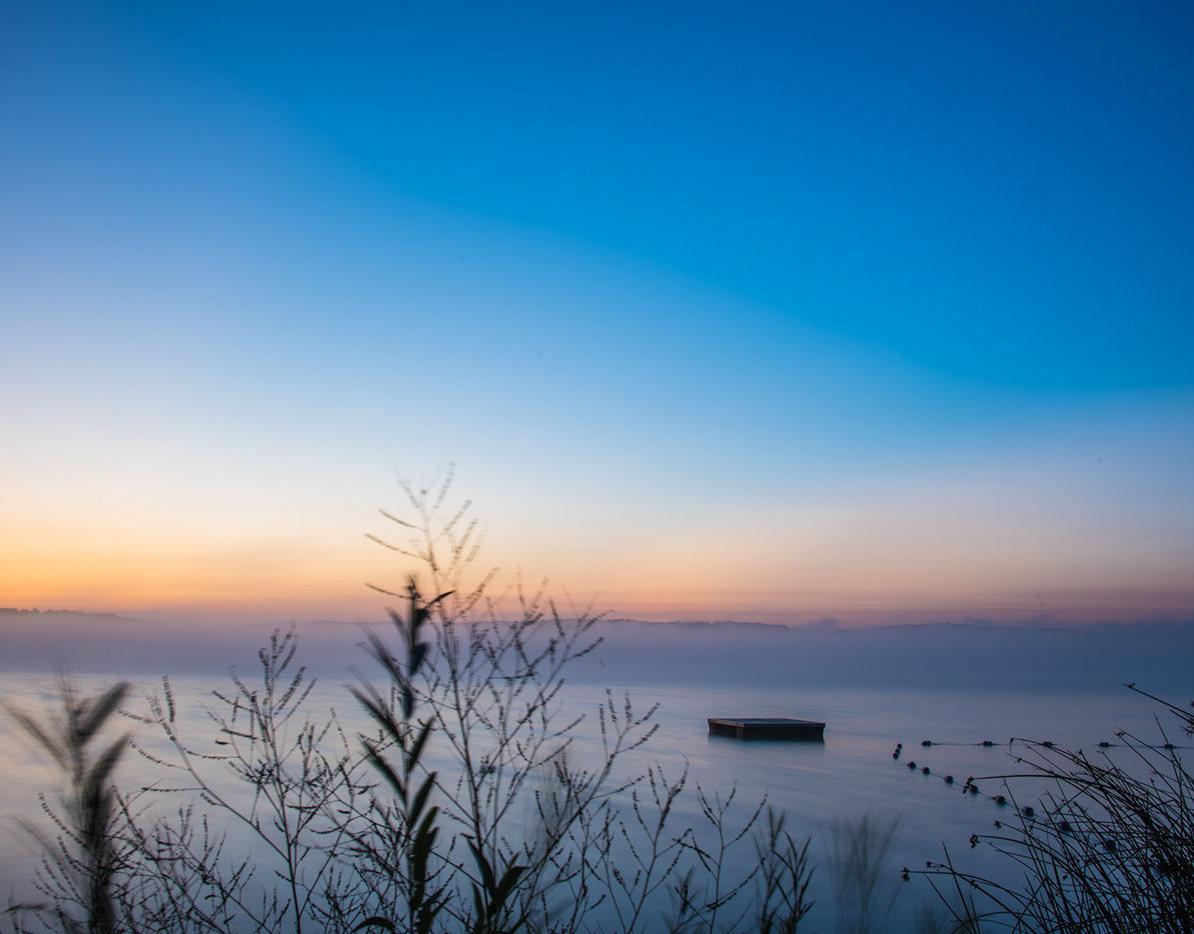 Labour Day Weekend, 2016
Within hours of returning from a business trip on Friday, we were in the car, heading to the cottage. There are only a few precious weekends left in the season (it's going by so quickly) that we are trying to maximize our time at the Fortress of Moderate Solitude. Far too soon, those times will be a memory.
2016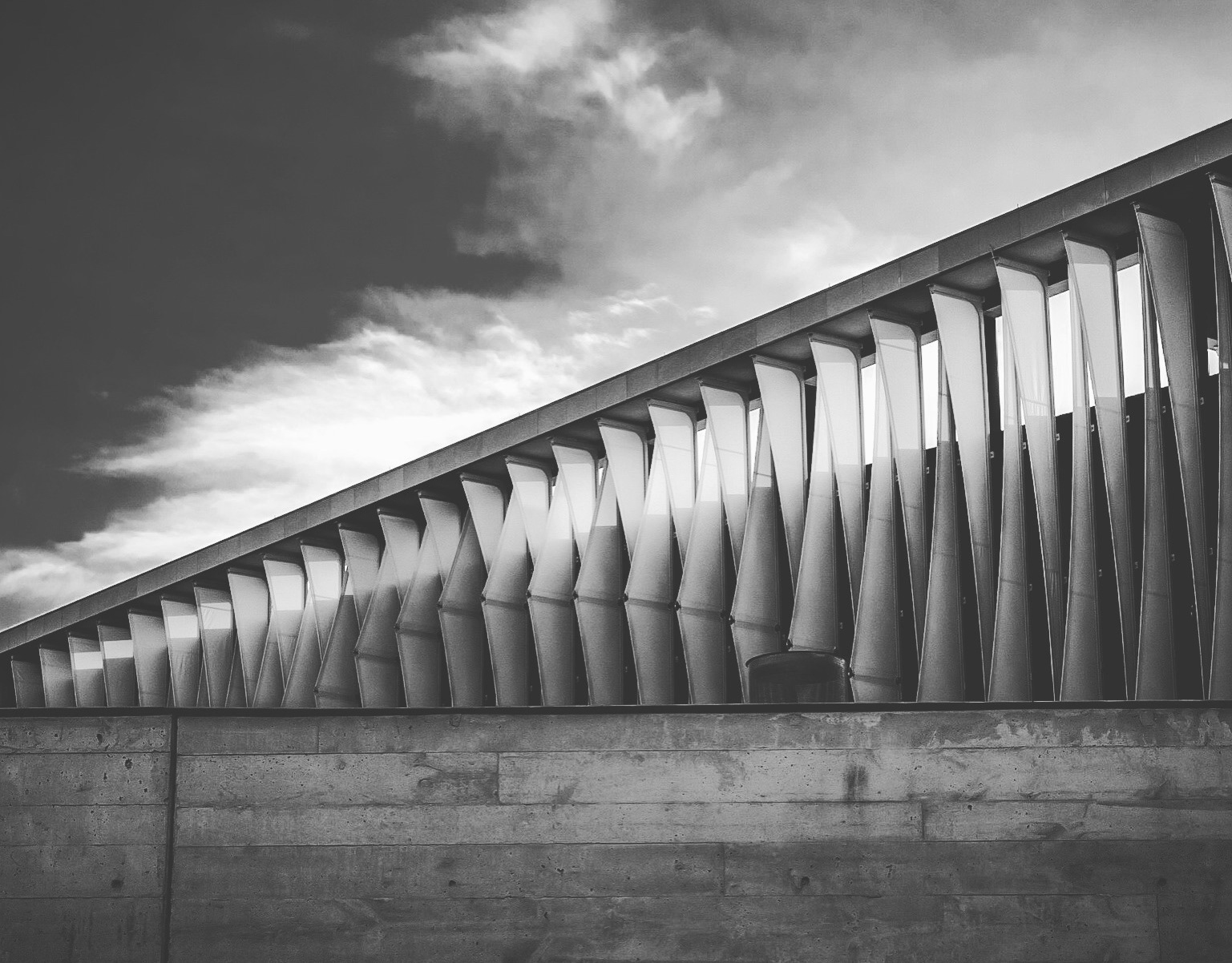 Education - Chicago Style!
Recently, the team I work with at Adobe met in Chicago for some group training on Adobe's Digital Marketing products and the sales cycle of these products. It was the first time in nearly a year that we'd met as a team and we were all looking forward to it.
2016

The Excellent Adventure, V10 - Back to Superior
For 10 years now, I've been fortunate to travel with my good friend, Tom Green, and others, for a truly amazing time. We've been to the AMerican West Coast and the Canadian East Coast, but most often, we find ourselves camping in or near Lake Superior Provincial Park. Read on to learn about the latest Excellent Adventure
2016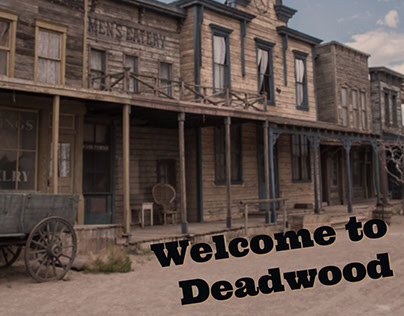 Wild, Wild Southwest
This summer, I had the first-time privilege of participating in Adobe's Photo Educators Summit. Now in its tenth year, the summit moves around the U.S. This time, much to my delight, the event was held in Santa Fe, New Mexico, a place I had never been.
2016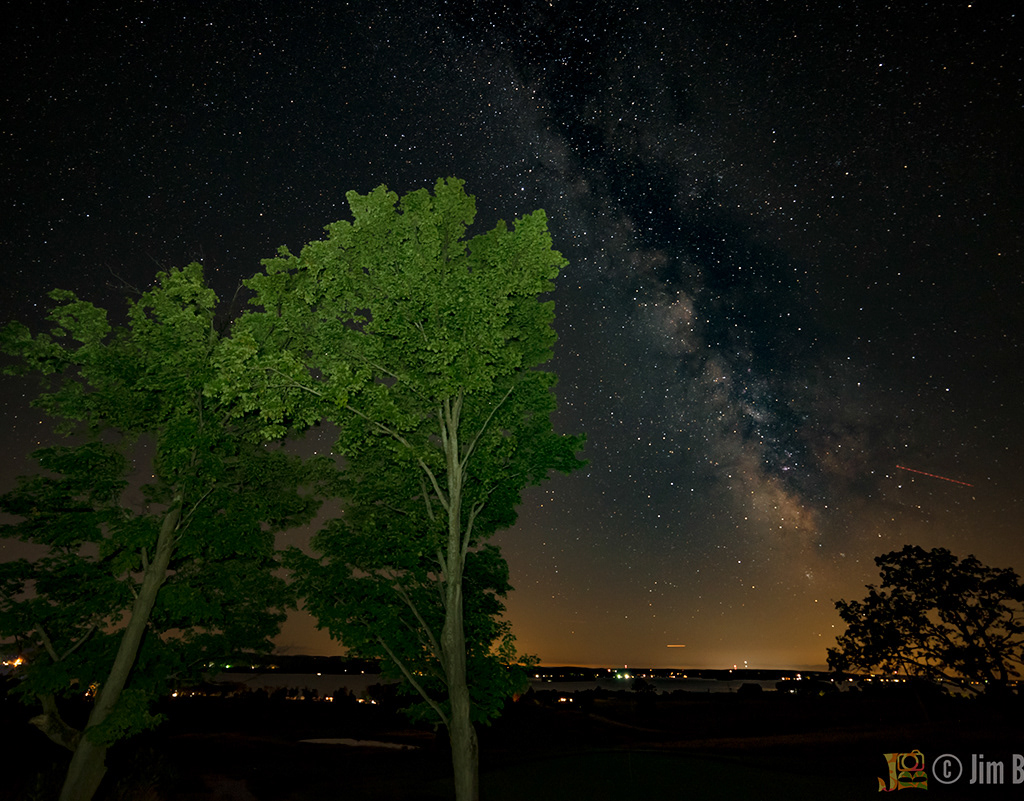 Stars in My Eyes
It was dreadfully hot and humid from last Thursday until Saturday evening. But, with the conditions improving over the evening on Saturday, I decided to go out on the golf course late at night and try to get some new shots of the Milky way, including ones where I captured the reflection of the Milky Way in one of the golf course water hazards.
2016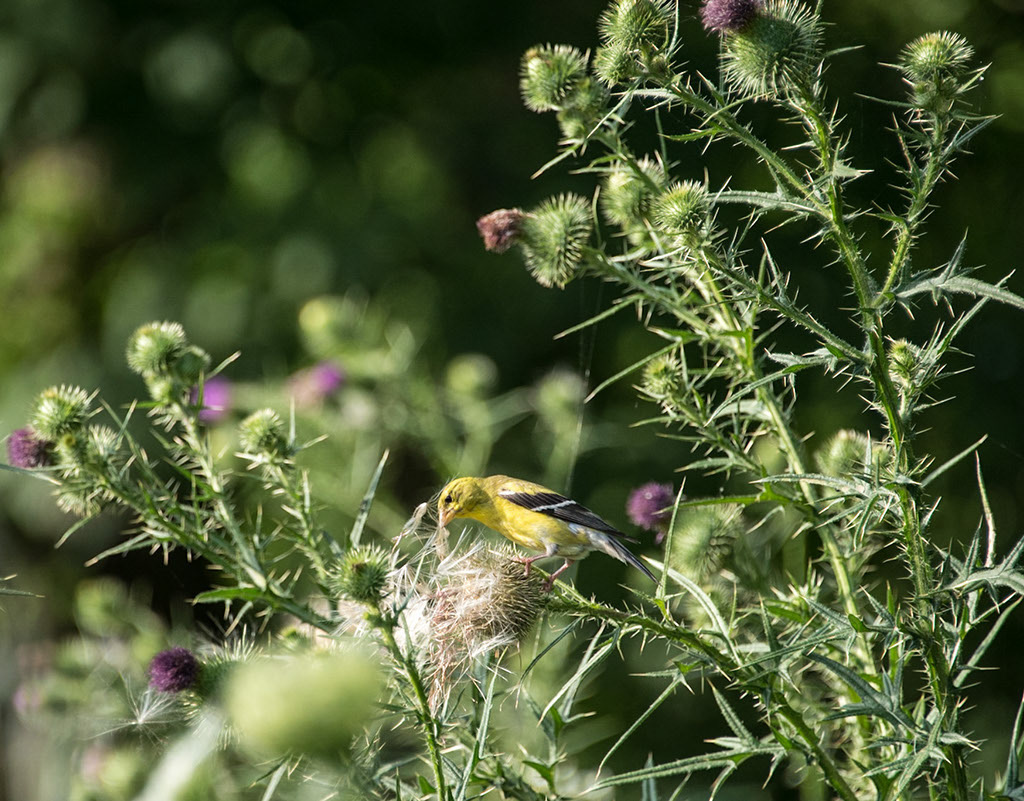 Summer Life at the Cottage
Standing on the deck Monday afternoon, while chicken sizzled on the BBQ, I was struck by all the bird and butterfly activity in the strip of meadow between the cottage and the forest. It didn't take long before I was itching to pull out my camera. 
2016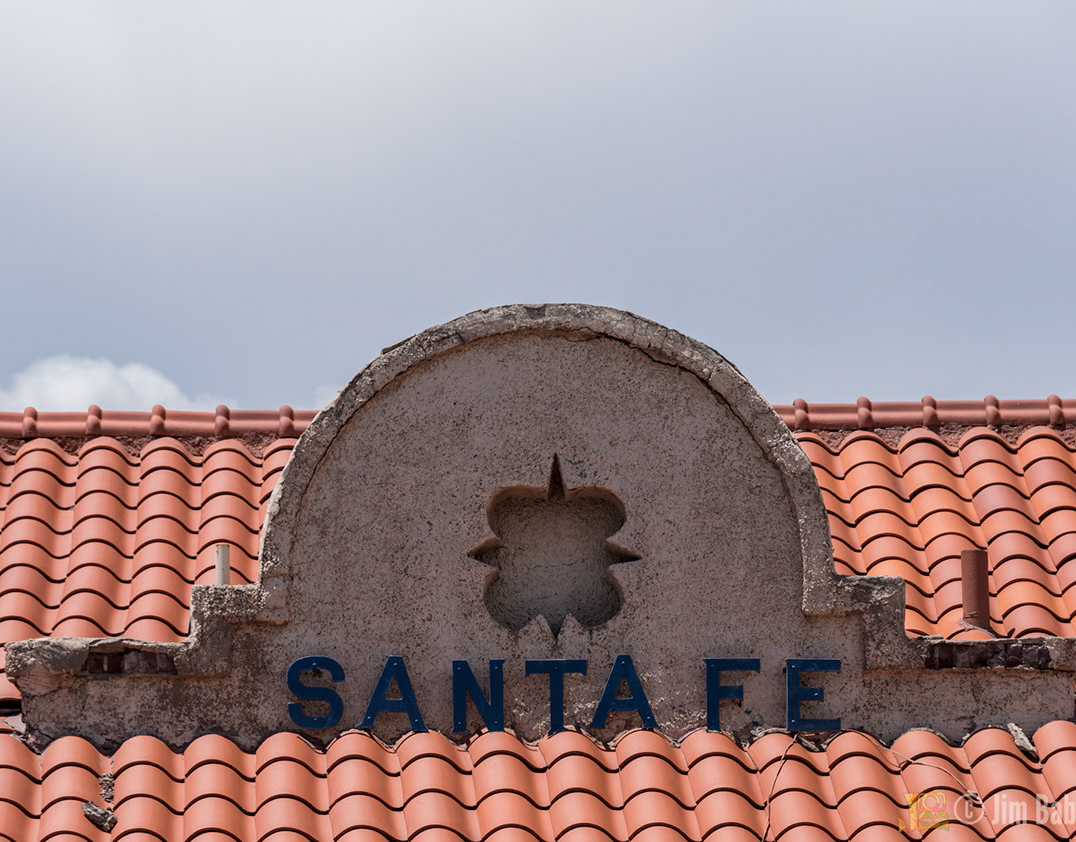 Downtown Santa Fe
This summer, I had the first-time privilege of participating in Adobe's Photo Educators Summit. Now in its tenth year, the summit moves around the U.S. This time, much to my delight, the event was held in Santa Fe, New Mexico, a place I had never been.
2016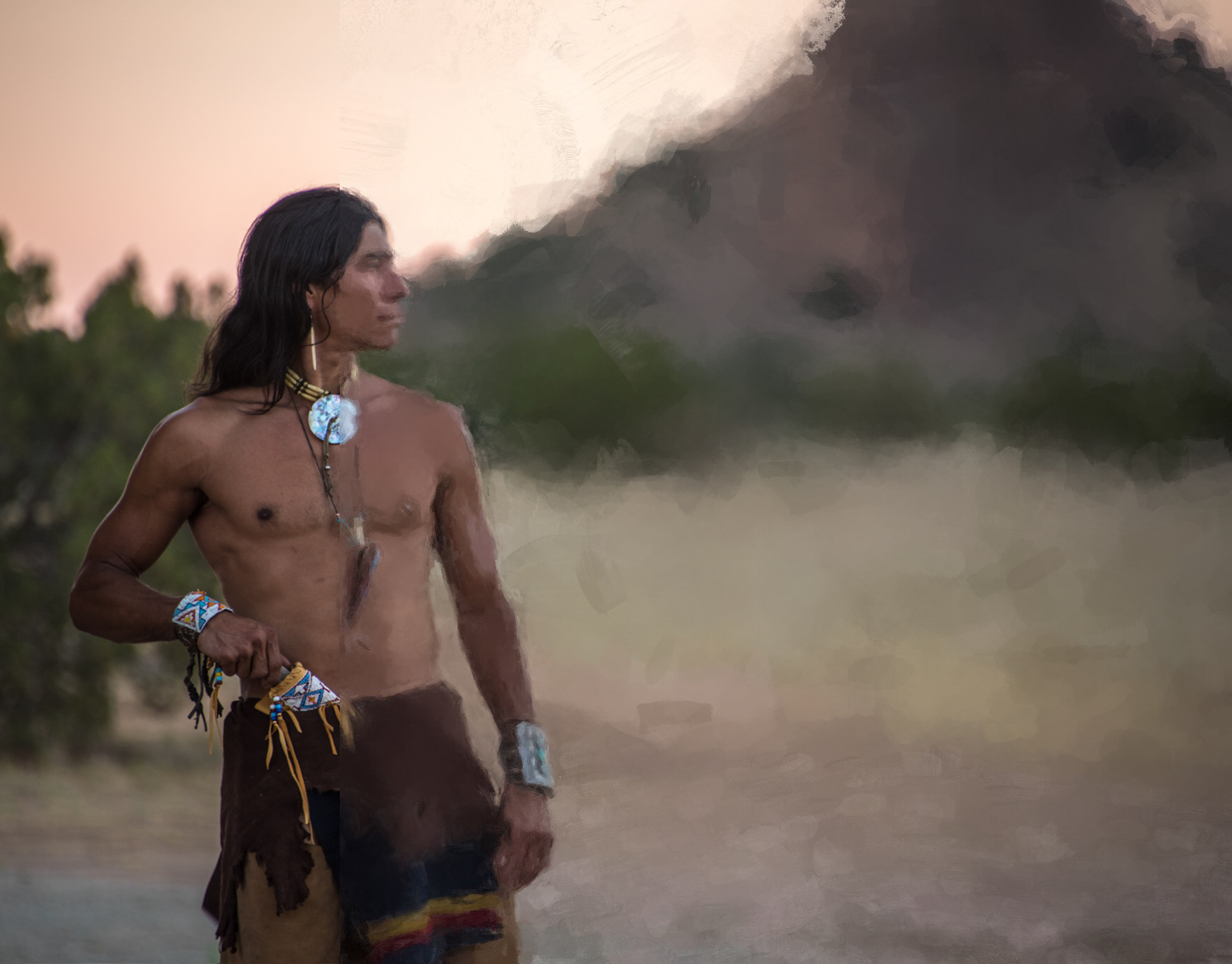 Photo - Paint
This summer, I had the first-time privilege of participating in Adobe's Photo Educators Summit. Now in its tenth year, the summit moves around the U.S. This time, much to my delight, the event was held in Santa Fe, New Mexico, a place I had never been.
2016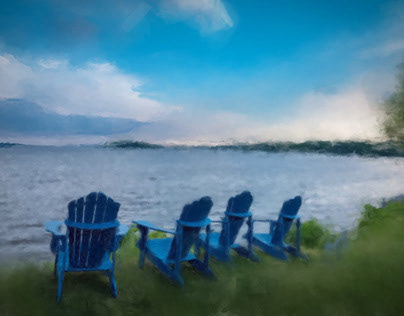 Summer Dreaming
An image I captured a few weeks ago at the cottage, first processing in Lightroom, then painted using Adobe PaintCan.
2016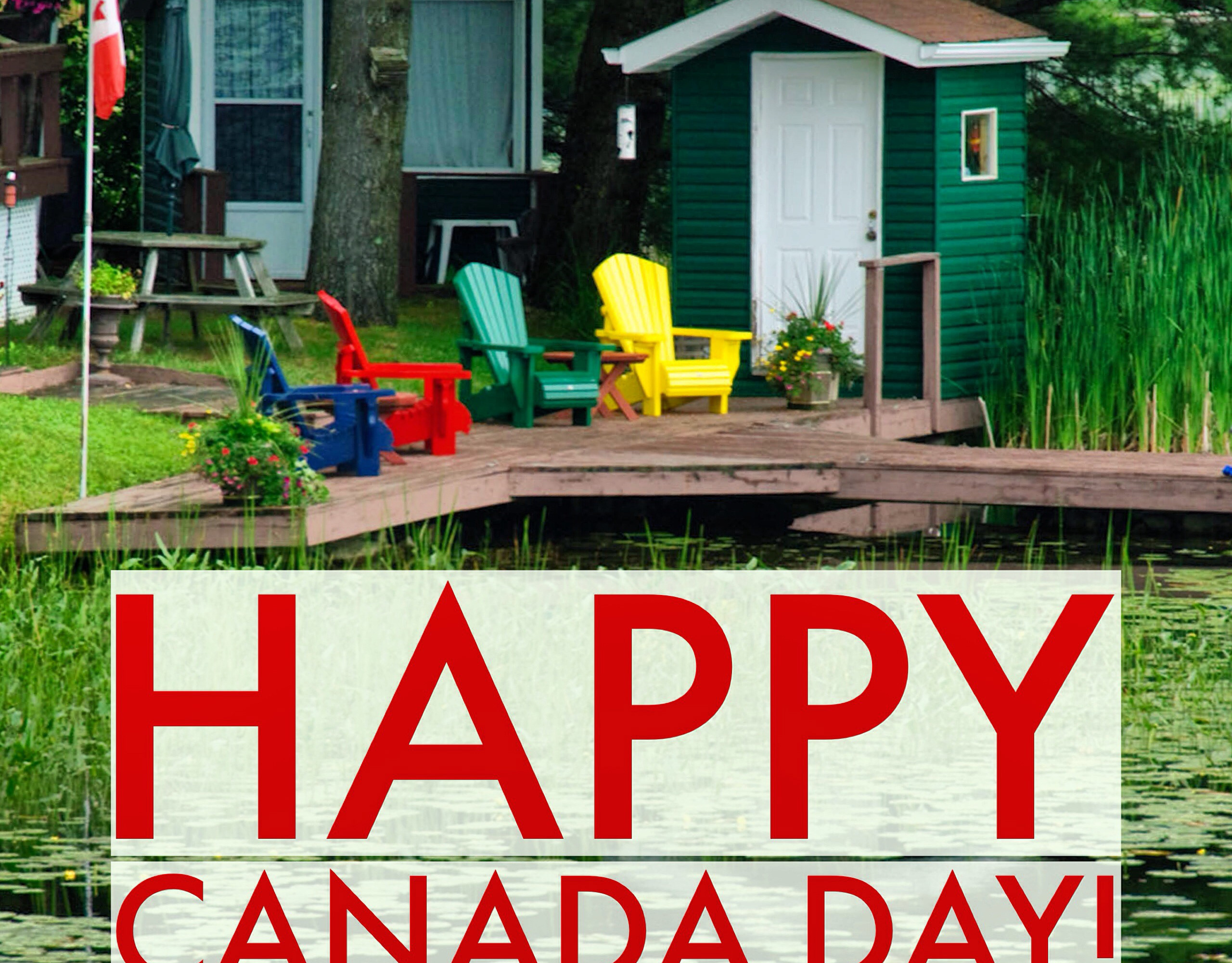 Canada Day and Summer Shutdown
Every year, Adobe North America (at least), performs a summer shut down, where many (not all, but many) of the employees get the week off to recharge. It's slotted to occur the first week of July, which nicely ties into Canada Day up here and Independence Day in the US). Naturally, we spent most of the long weekend and the shut down at The Fortress of Moderate Solitude, on Rice Lake. I did not take many photos, but I'm very pleased with what I did capture, including a last-minute trip to nearby Burleigh Falls, which is both a great tourist attraction as well as a regular spot for locals to come and cool off.
2016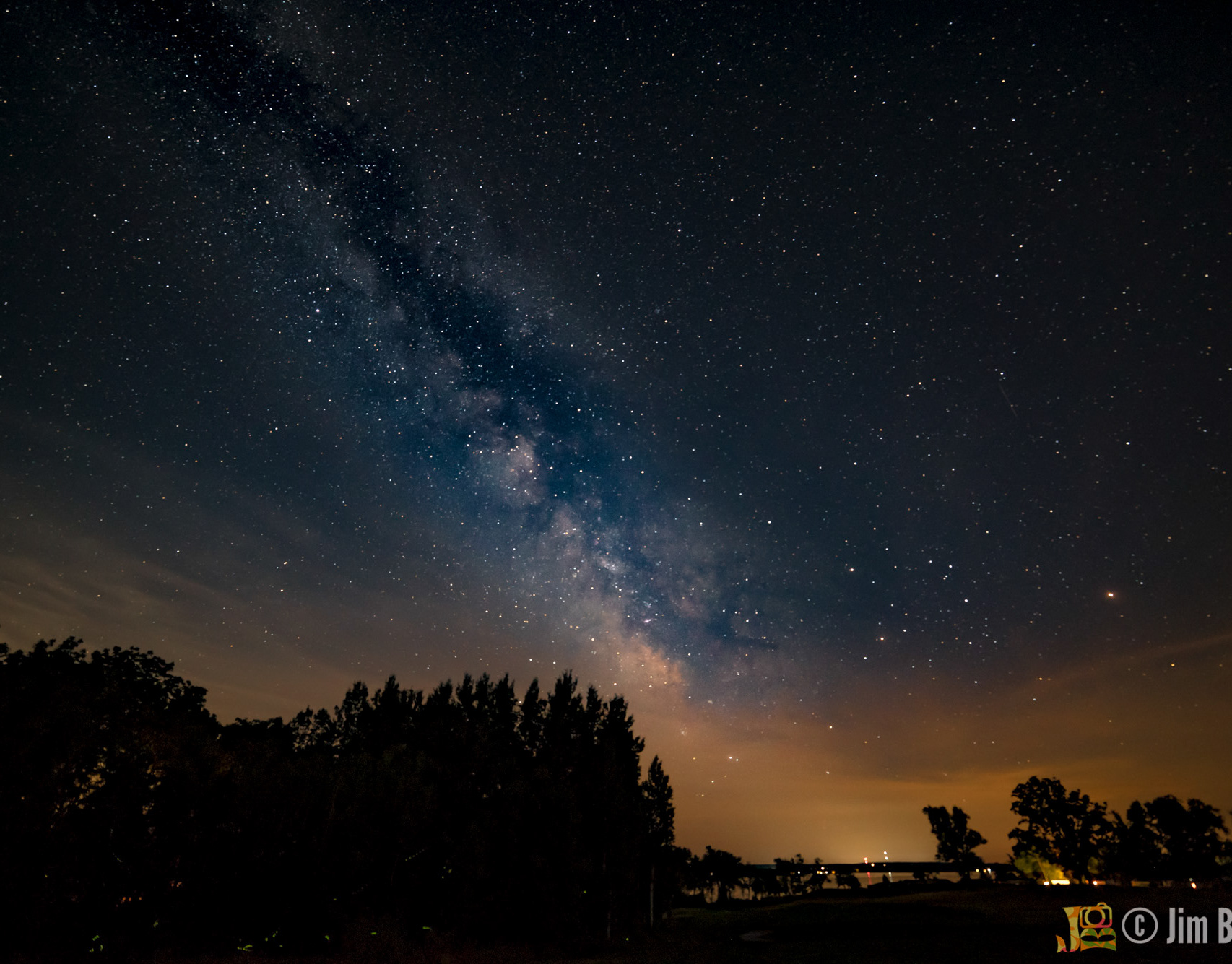 Night Time at Bellmere
Last weekend at the cottage, I took a short walk around the back of the resort, near the golf course. I wandered up a hill to one of the greens and stopped dead. As I looked around, I realized I had just found a new location to capture the night sky, with far less light pollution than my other golf course location.
2016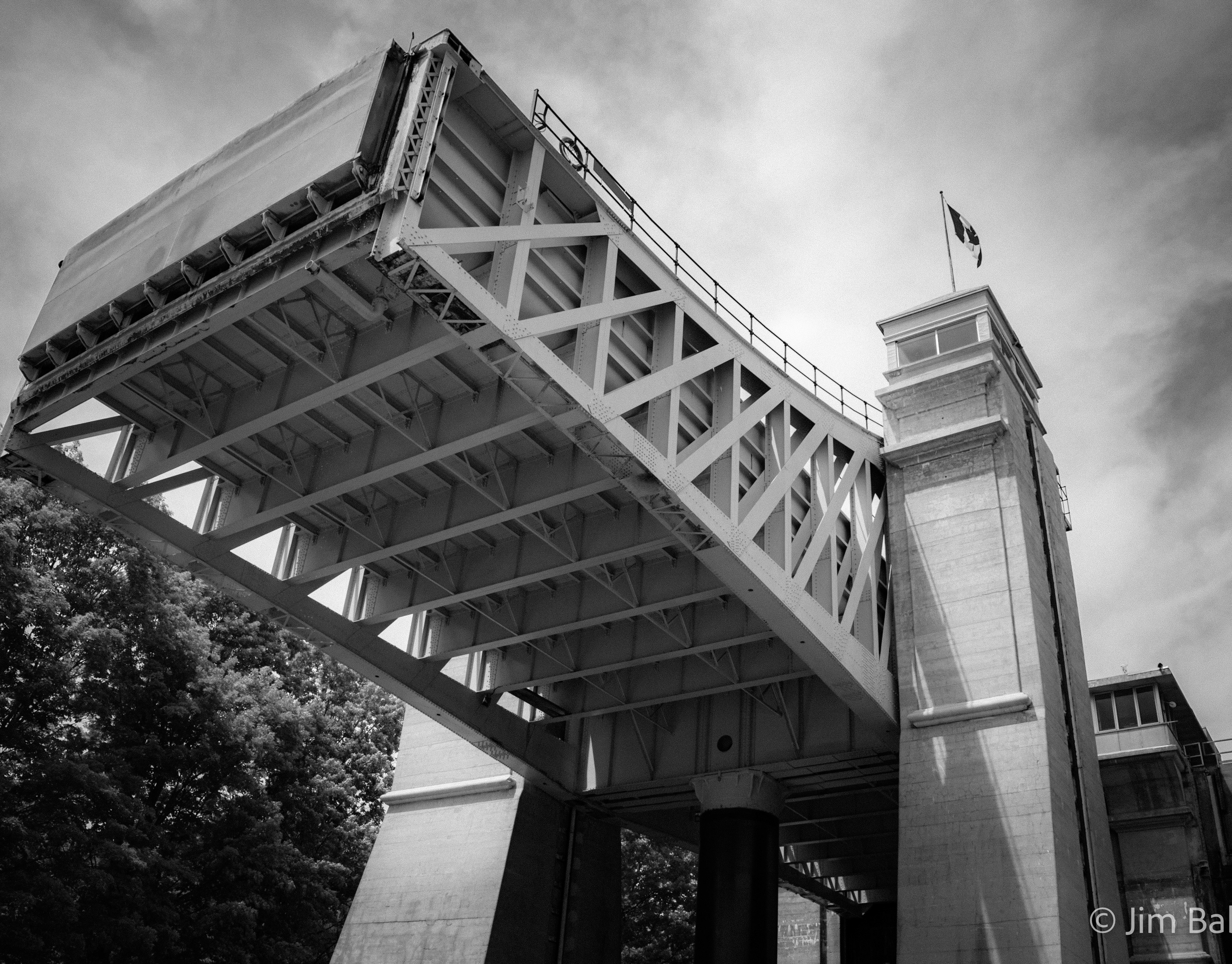 A Three Hour Tour
This past Sunday, we had the opportunity to travel a small part of the 386 km Trent-Severn waterway, including a ride up Lock 21, the world's largest (and oldest) hydraulic lift lock. Opened on July 9, 1904, it leaves a dramatic and lasting impression on Peterborough's landscape.
2016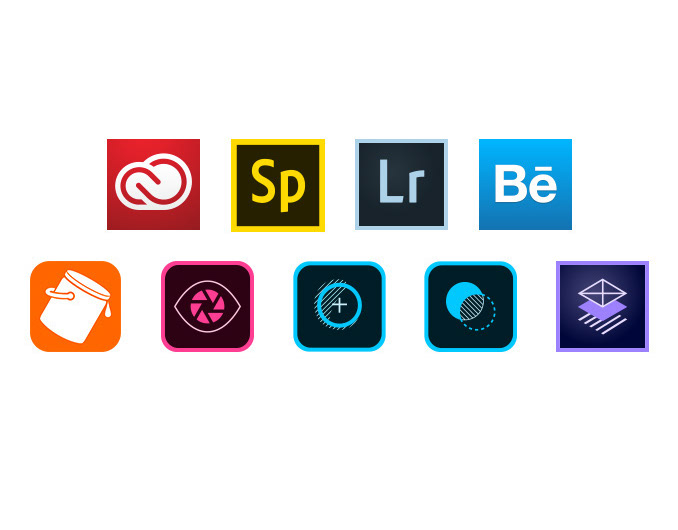 Lightroom Mobile Workflows
I recently learned of some new integration between Lightroom Mobile on iOS (at least), and many of Adobe's mobile apps, such as Photoshop Mix, Photoshop Fix, Adobe Comp, Adobe Capture, the new newly released Adobe Spark storytelling apps, and Lightroom Desktop. I'm going to walk through these workflows in this tutorial and also share some other tidbits I've discovered.
2016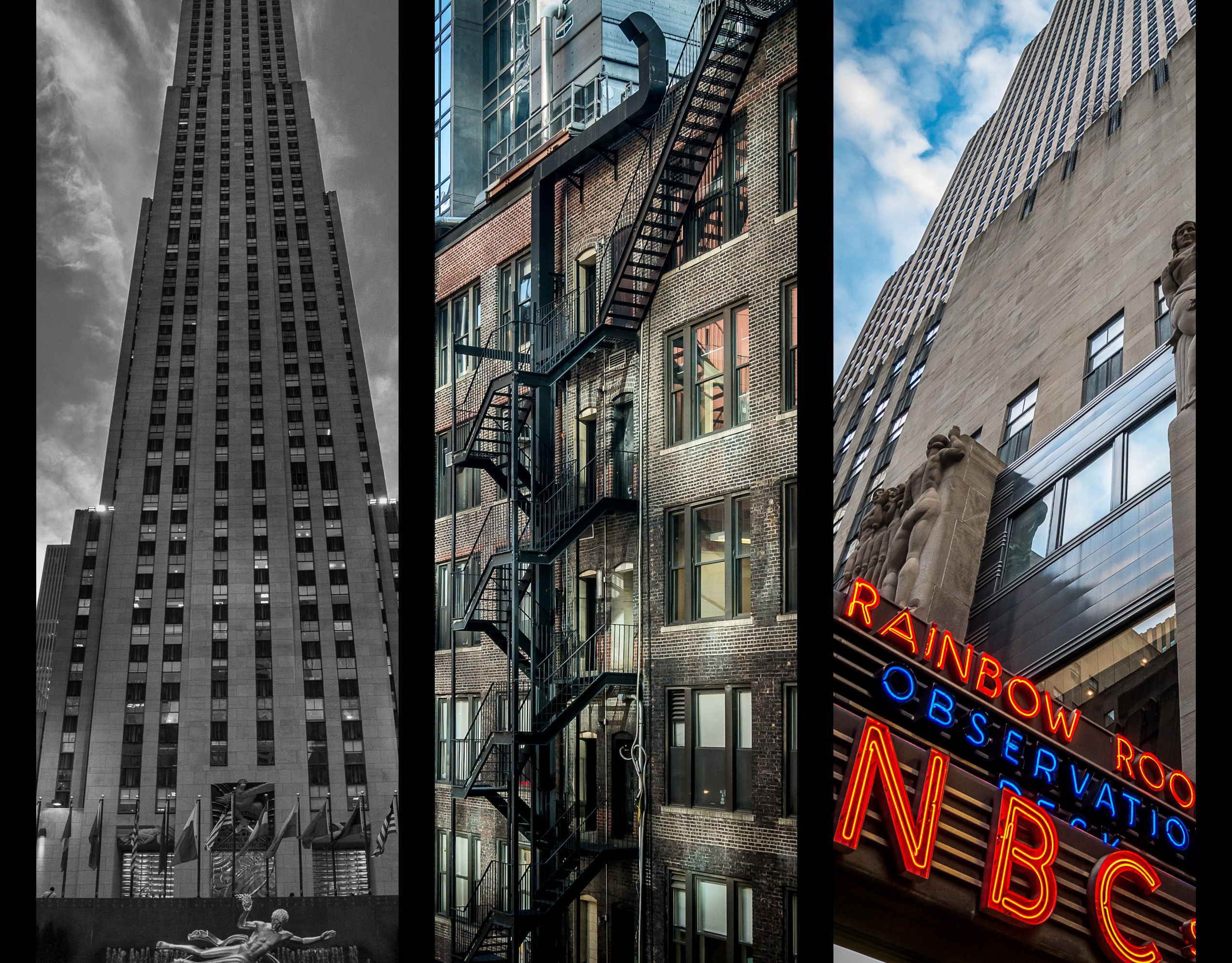 Bright Lights, Big City
I recently visited New York for some company training and while my daytimes were quite coccupied learning about new Adobe awesomeness (seriously, this company never stands still), I did squeeze out some moments before the training and during lunch to take some photos. And when my return flight got cancelled due to weather in Toronto, an entire evening opened up for me.
2016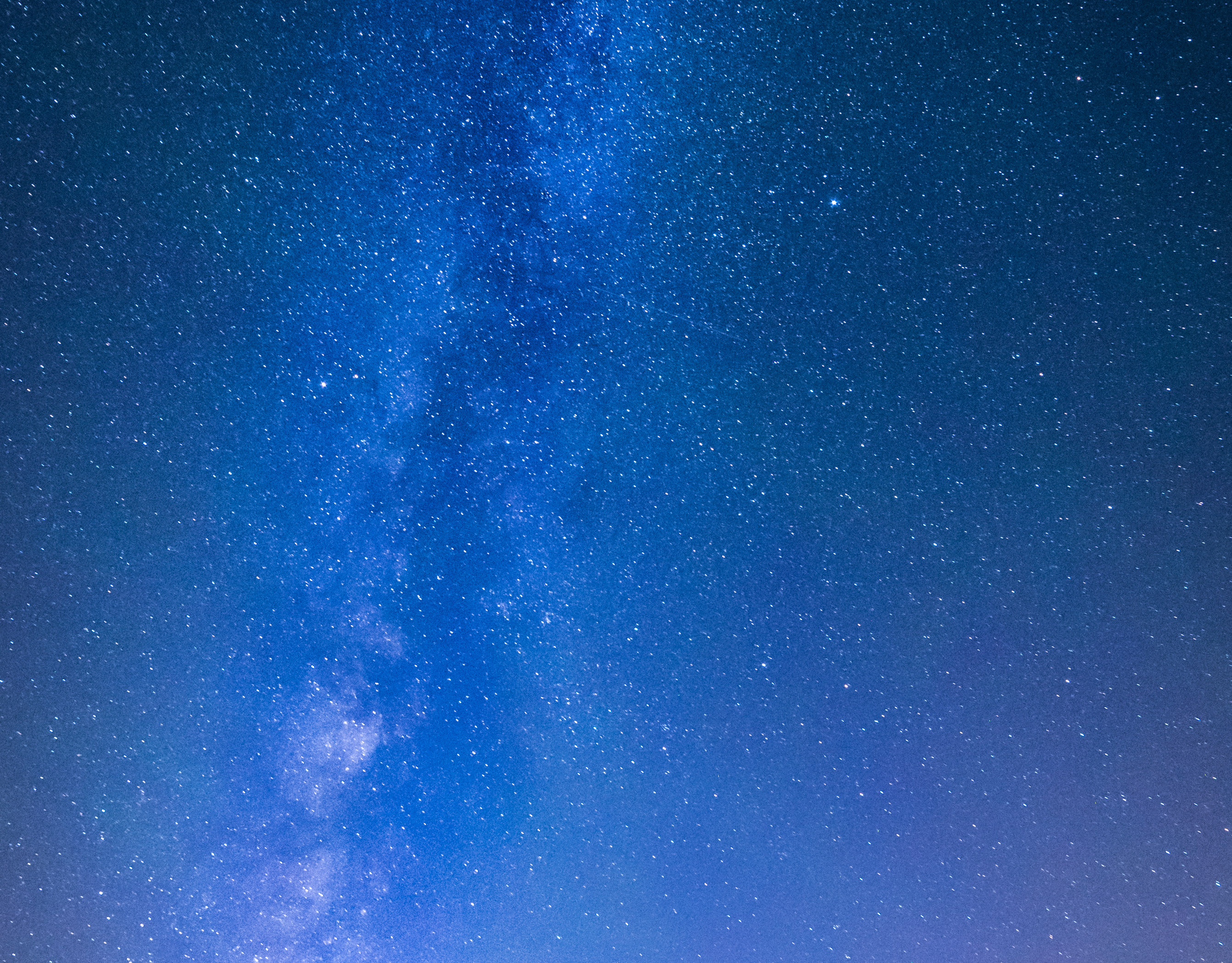 Into the Great Wide Open
In late August of 2015, after midnight, I stepped outside the cottage to yet another stupendous view of the night sky. The Milky Way was surprisingly noticeable on this night. Enough so that I fetched my camera. Working at ISO's from 3200 to 128,000, I made several exposures right from the deck.
2015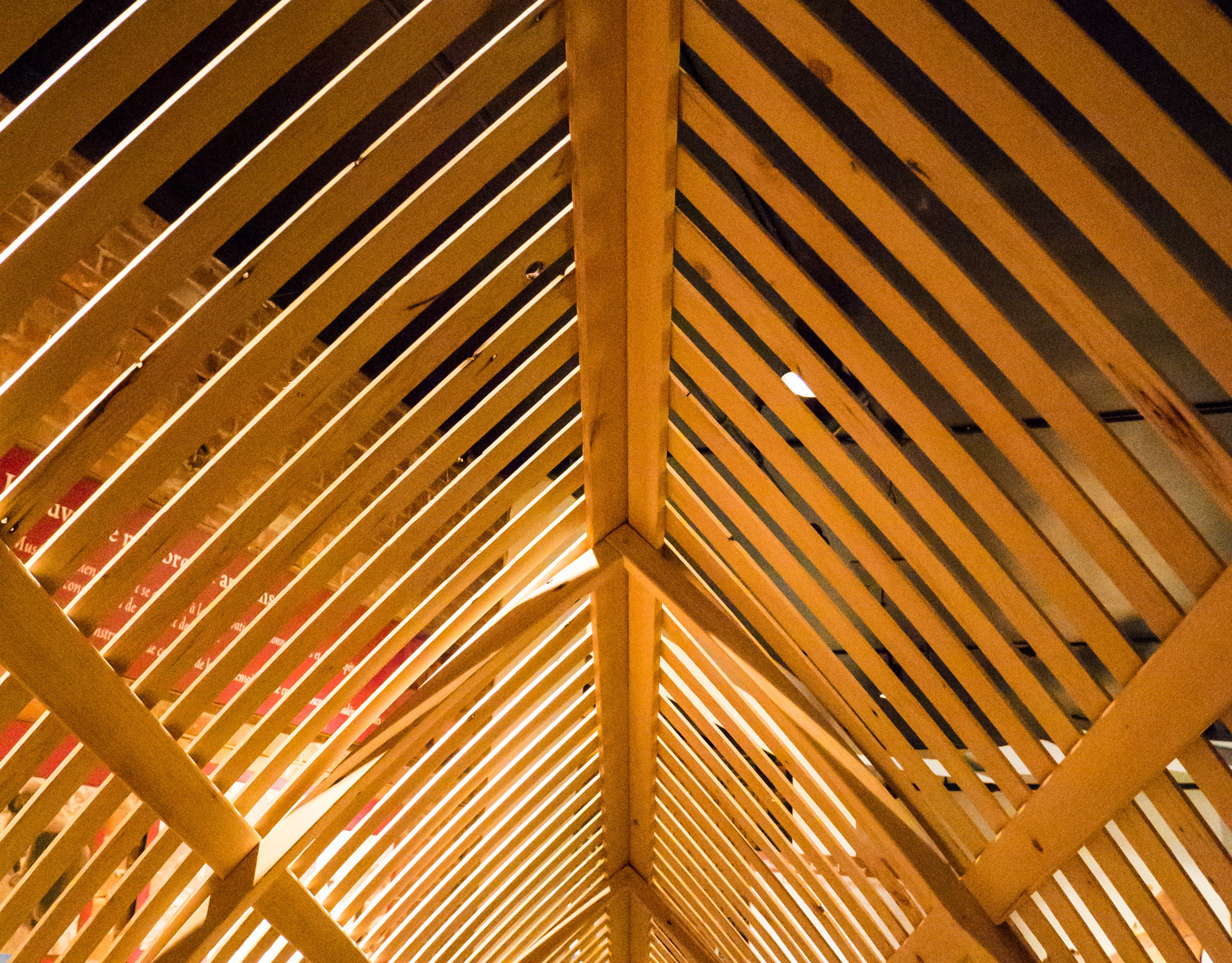 Canadian Canoe Museum
On Saturday of Family Day weekend, we decided to visit the Canadian Canoe Museum in Peterborough, Ontario. Little did we know just how much of an impact the canoe had on the growth and settlement of Canada.
2016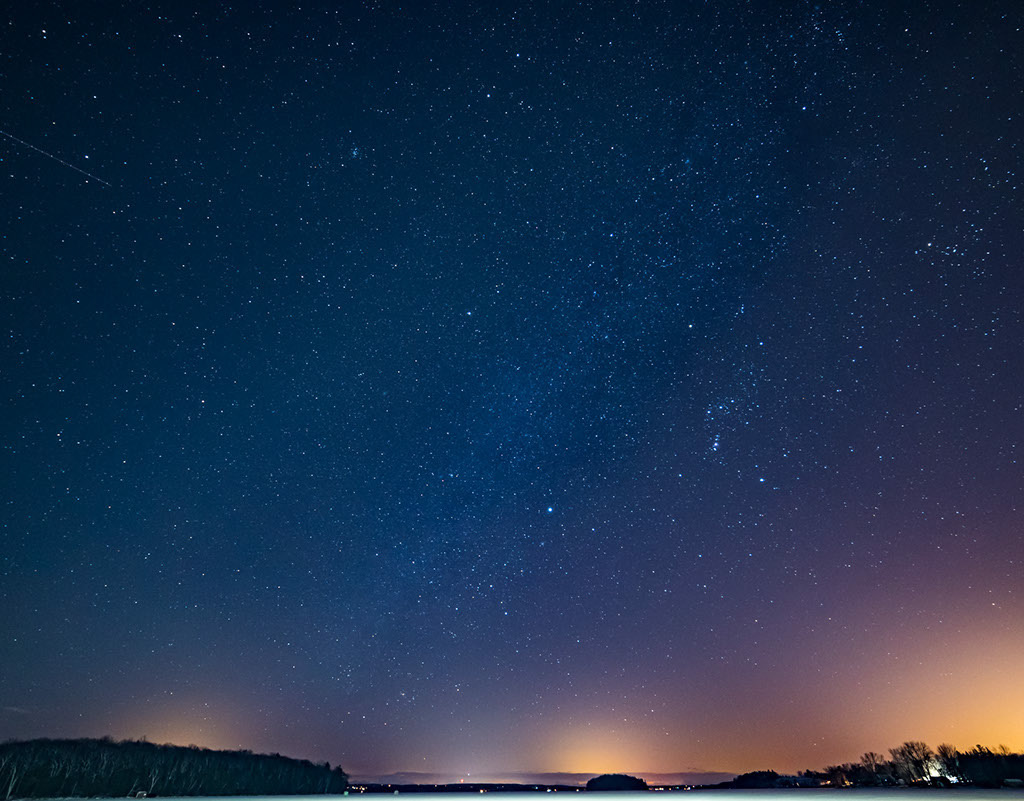 Starry, Starry Night
Family Day weekend found us once again at Elmhirst Resort on Rice Lake, in Keene, Ontario. We thought we'd combine the best parts of a winter long weekend, Valentine's Day and an early birthday celebration for me. The Friday night was a clear sky, despite the snow squalls from earlier that day. About 11pm, I decided I'd try to get some night sky shots from off the lake. The resort had cleared and tested an area for ice skating on the lake, so I figured I'd be safe enough in that area.
2016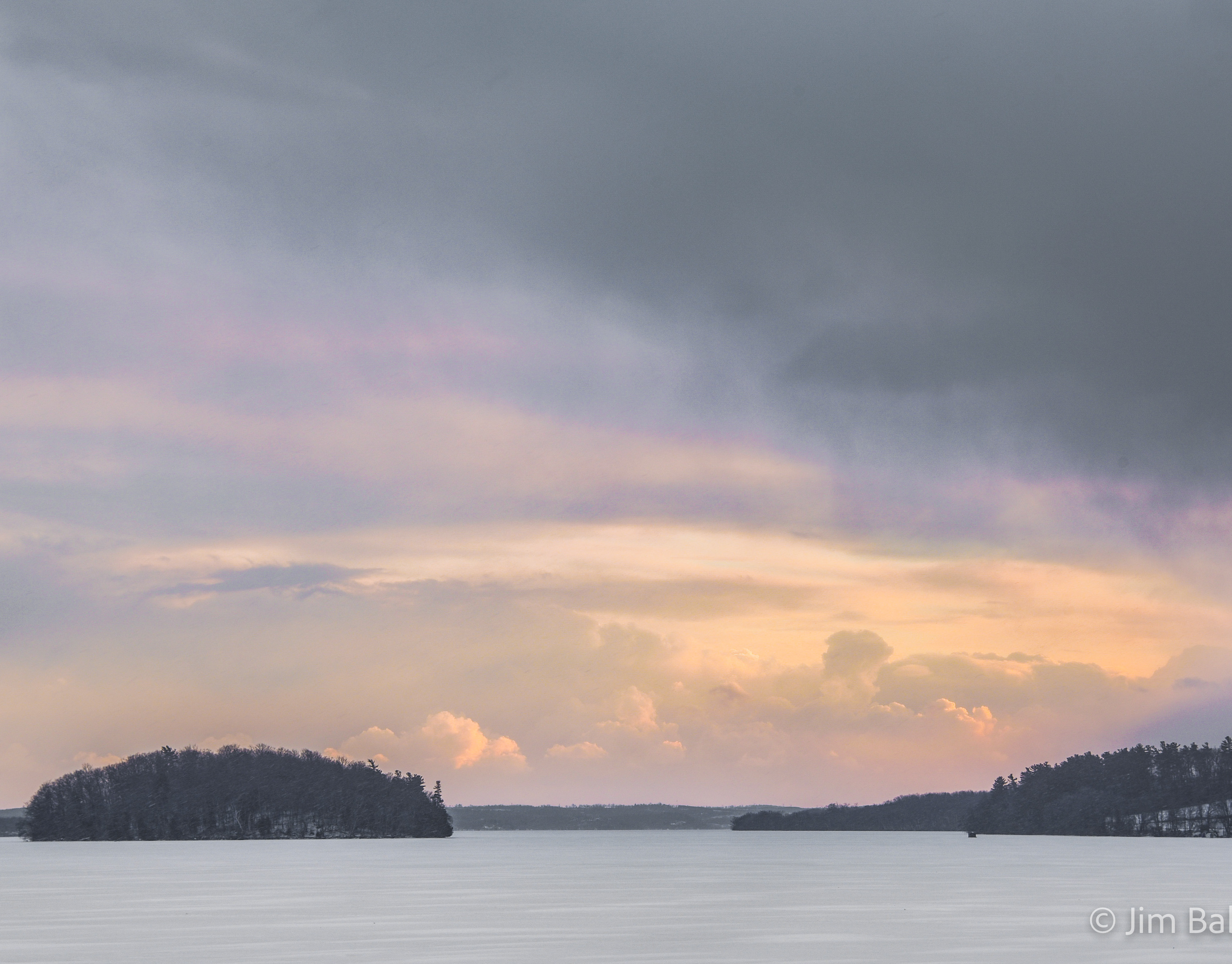 Winter on Rice Lake
For Family Day weekend, we decided to once again head to Rice Lake. While our cottage is closed for the winter, we reserved a cabin at Elmhirst Resort, which is sort of becoming a third home (second home being our own cottage, lol). The weekend was also an early gift for my birthday and - coincidentally - Valentine's Day.
2016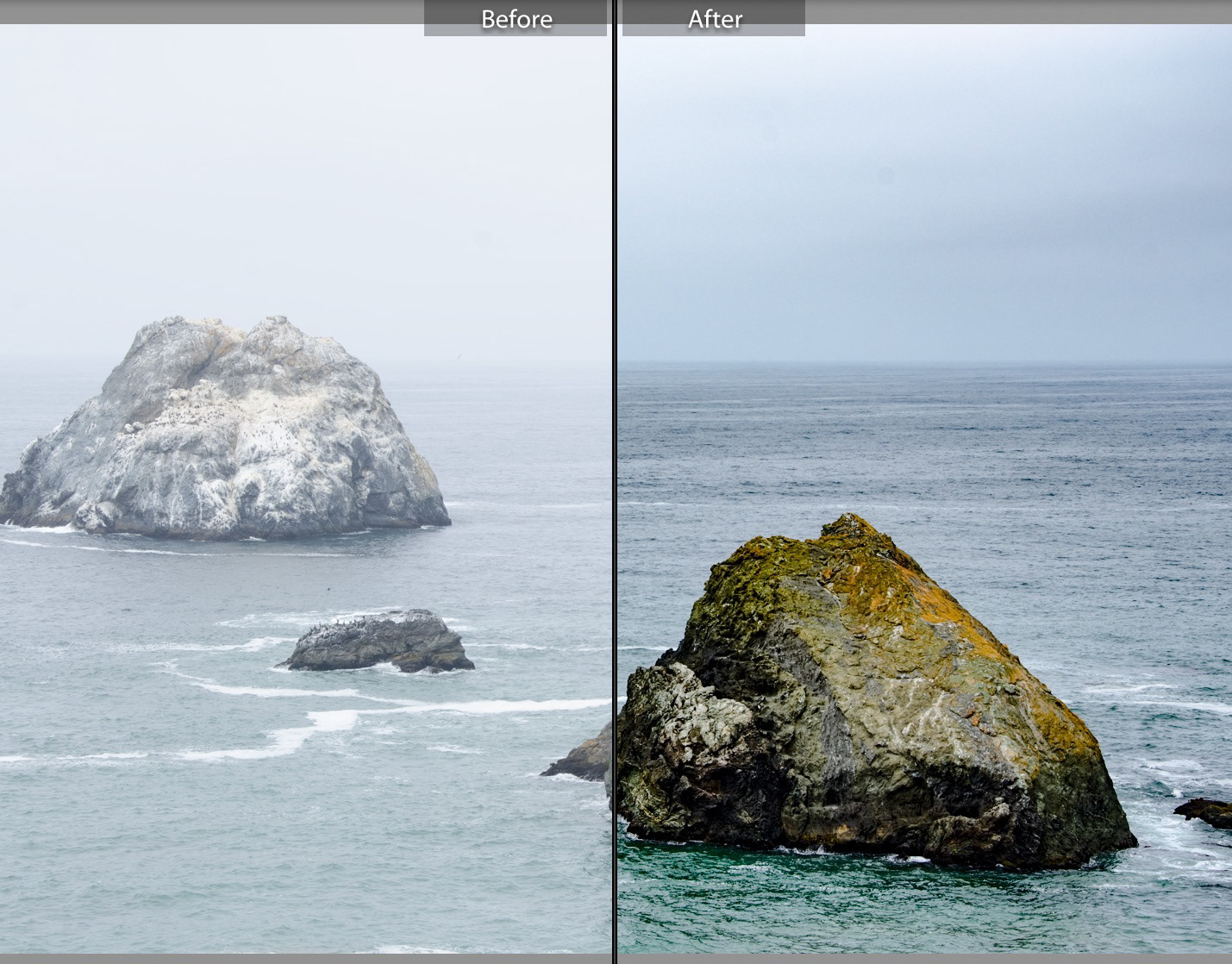 Don't Delete it; Dehaze it!
I've been reviewing some of my images lately, from trips taken in the past couple years and - as I do from time to time - have reprocessed several. In some cases it was to do b/w conversions, in other cases it was to see how new features in Lightroom might help. In yet other situations, it was to totally reconsider the initial rejection of an image for either aesthetics or some other lack of visual impact.
2016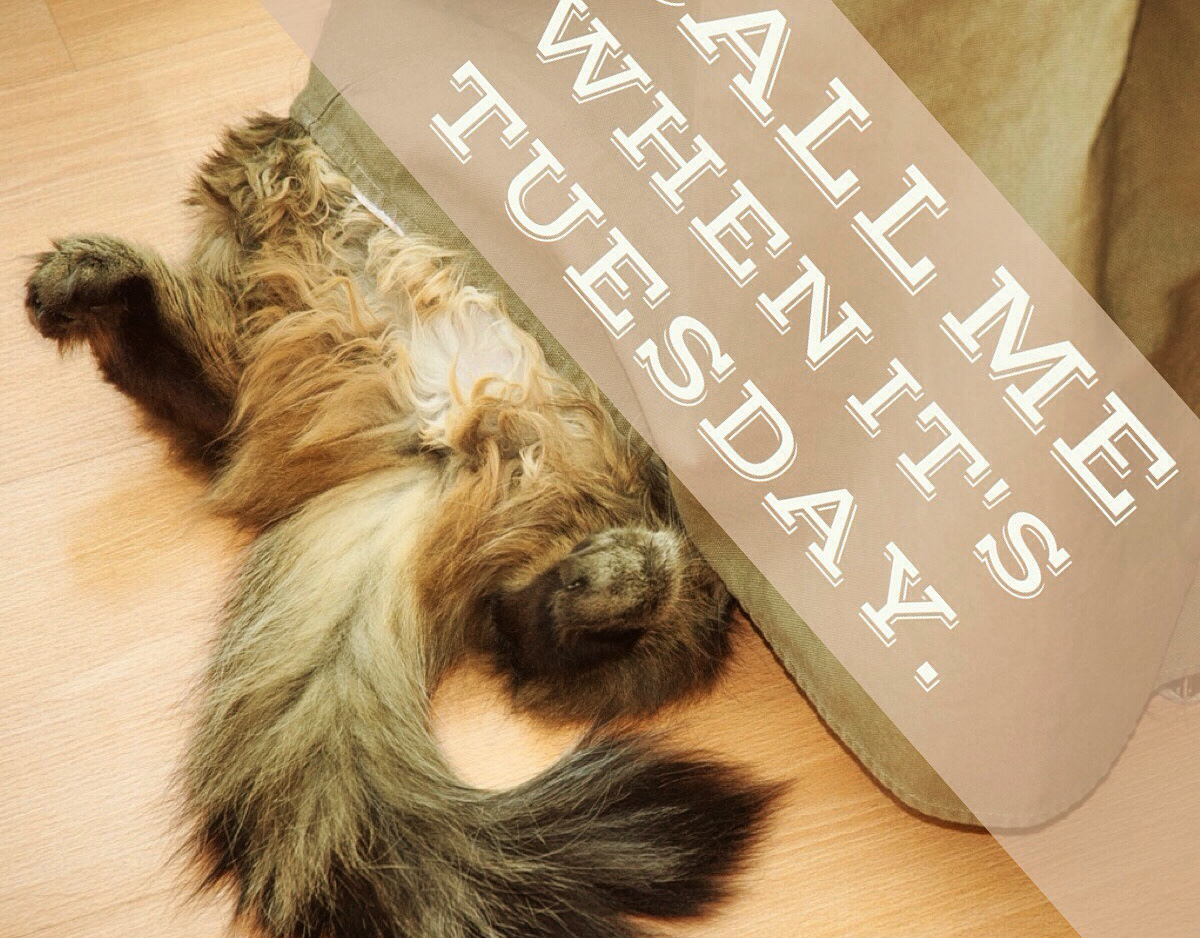 Social Media Imagery with Adobe Post
A few months ago, Adobe released a new and free mobile app called Adobe Post. Simply put, Adobe Post is a fun and fast way for anyone (and I mean anyone) to create stunning social graphics. You pick a photo, add text, and apply some design filters to instantly create beautiful designs. 
2016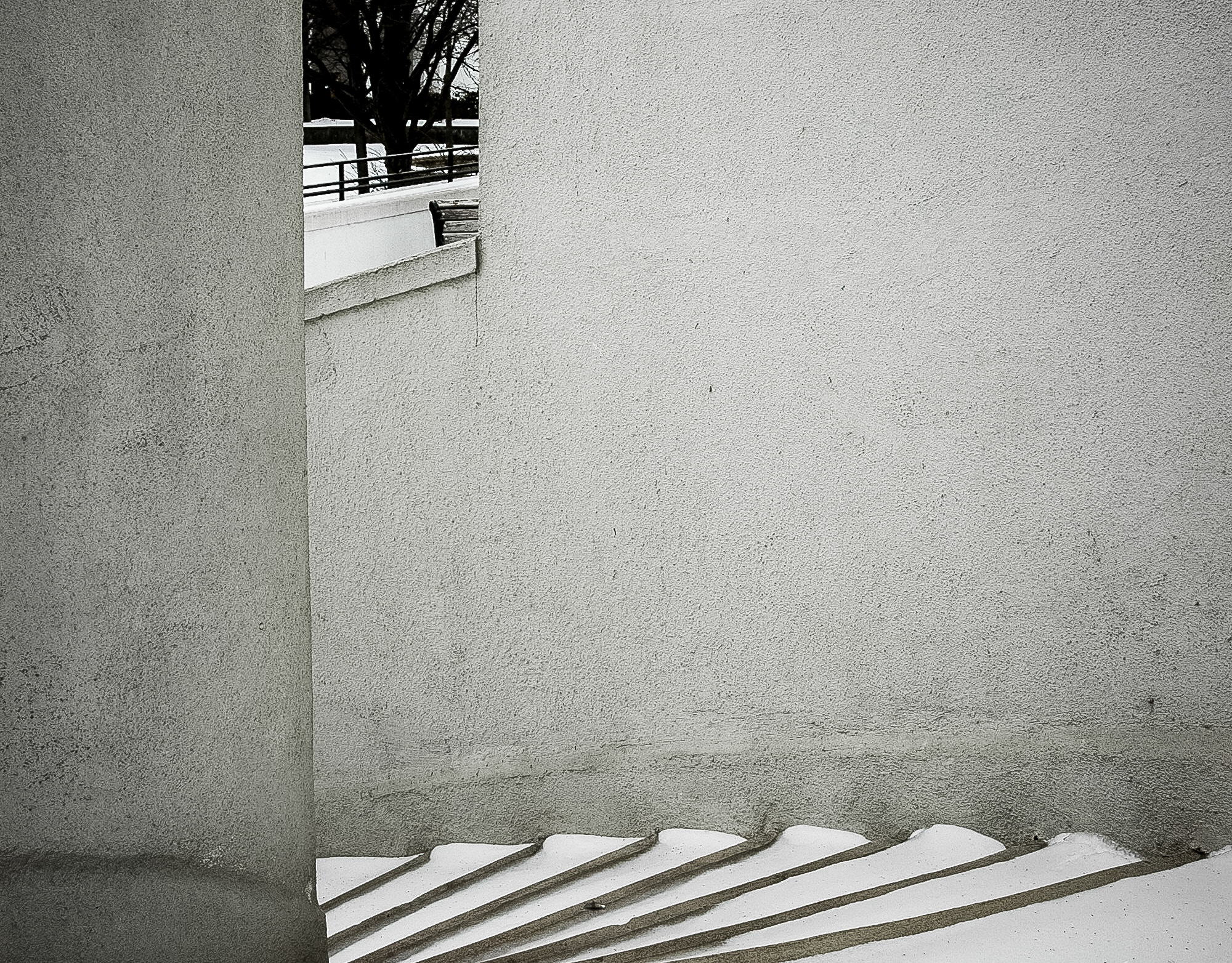 The Sunnyside of Life
Back in the winter of 2006, I made a trip down to an old building on the Toronto waterfront. It never failed to catch my eye when driving along the Lakeshore or the Gardiner Expressway. At the time, I did not know it was the original Sunnyside Bathing Pavilion, built back in 1922. Now it a series of restaurants and cafes and a venue for weddings in the summer.
2016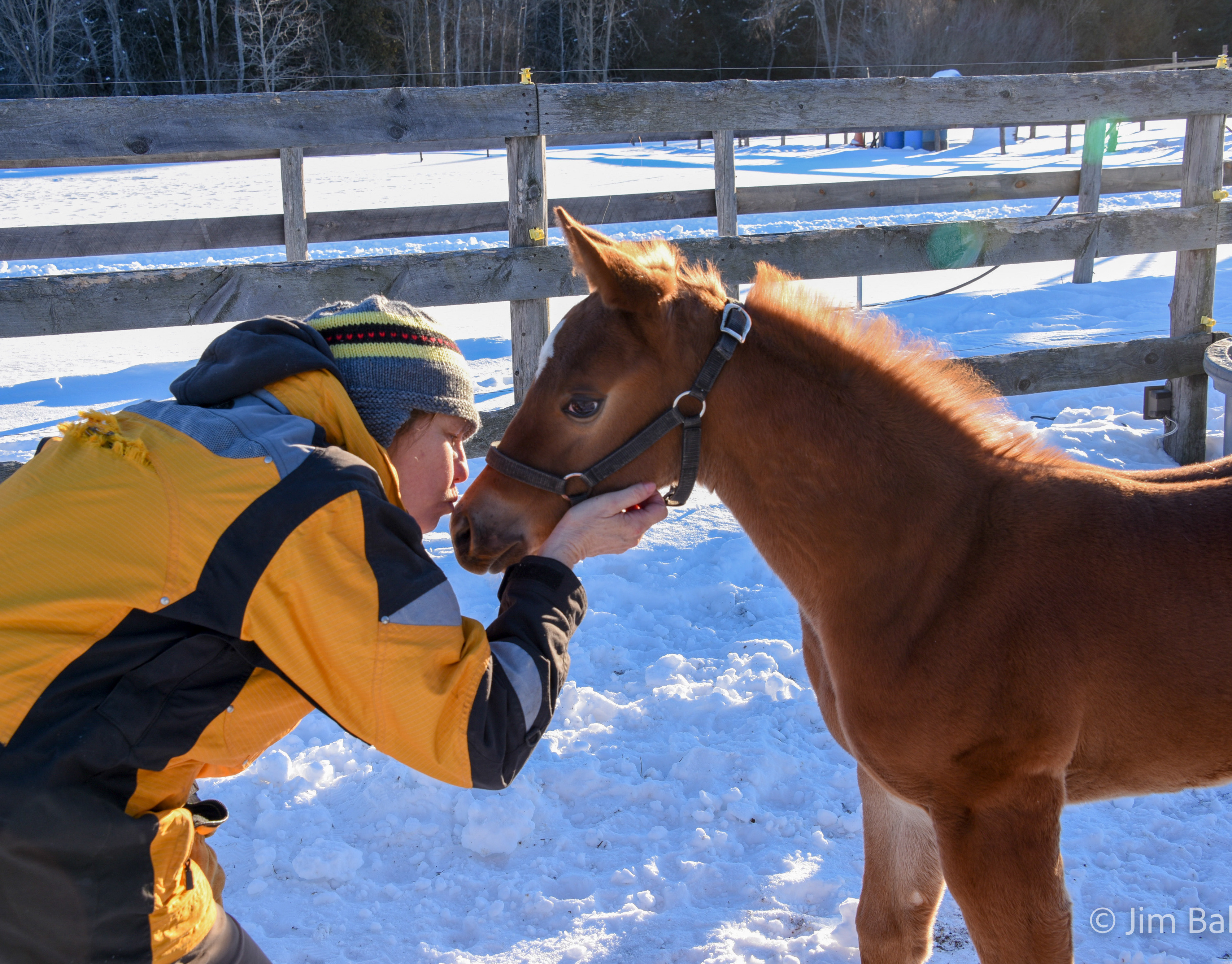 Wild, wild horses...
Our friends, Liz and Doug, owners of Mileham Show Horses, recently invited us up for dinner, and to meet the newest addition to their stable, a pretty little filly named Eve.
2016

Lumix GF7 test #2
While weather and work have conspired to keep me indoors and or unmotivated to get out an shoot over the last several days, yesterday I forced myself to go out, even for only an hour, to make more images with the Lumix. Heavy overcast meant higher ISO's for the most part. I was also shooting manual exposure and manual focus (a bit of trick with no focus ring), all managed using the touch screen/view screen on the camera. I also wanted to see how well it held up to close focusing, and the weekly game night I attend with some friends gave me a chance to test out that as well.
2016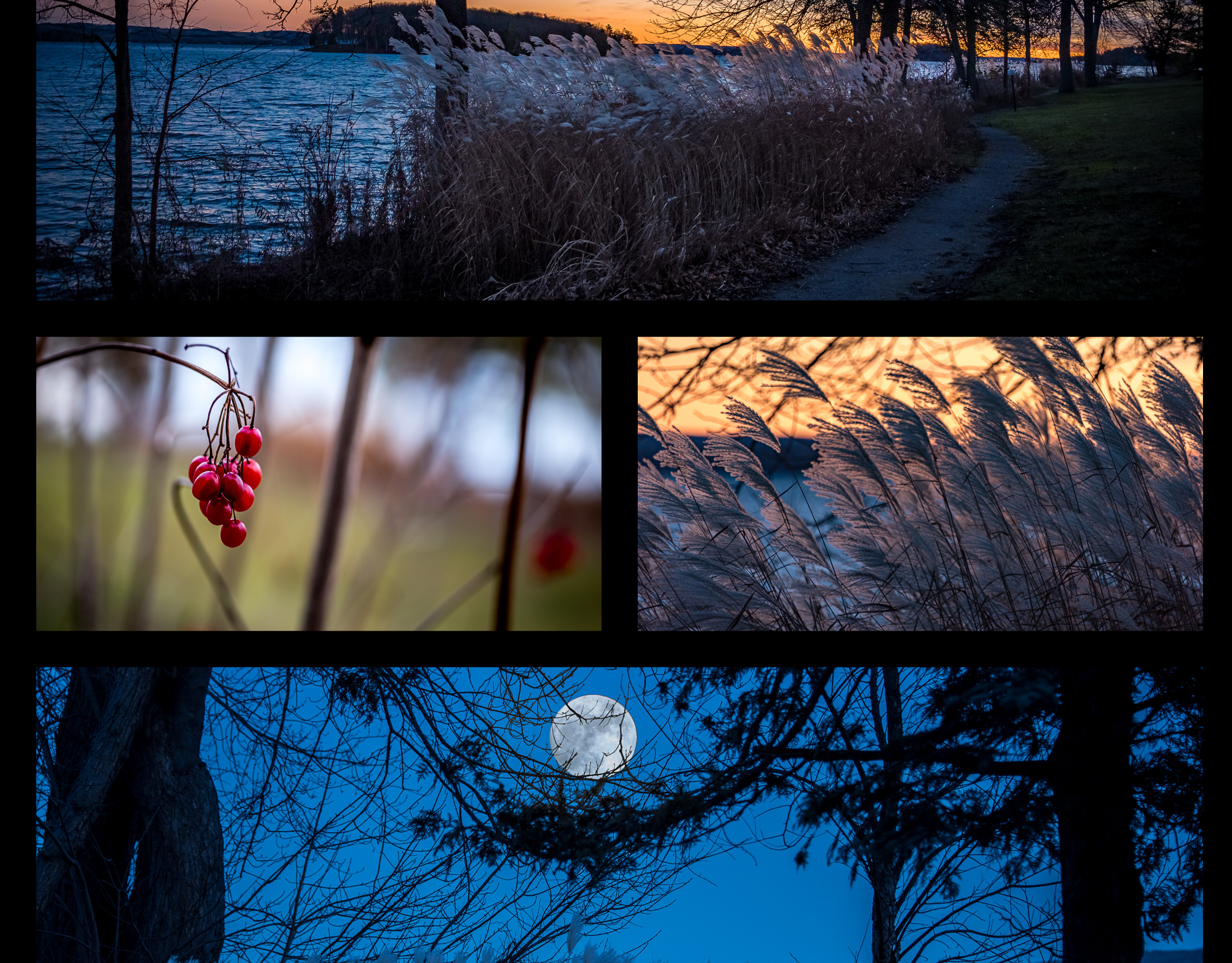 Christmas at Elmhirst Resort
Christmas in the not-so Great White North.
2016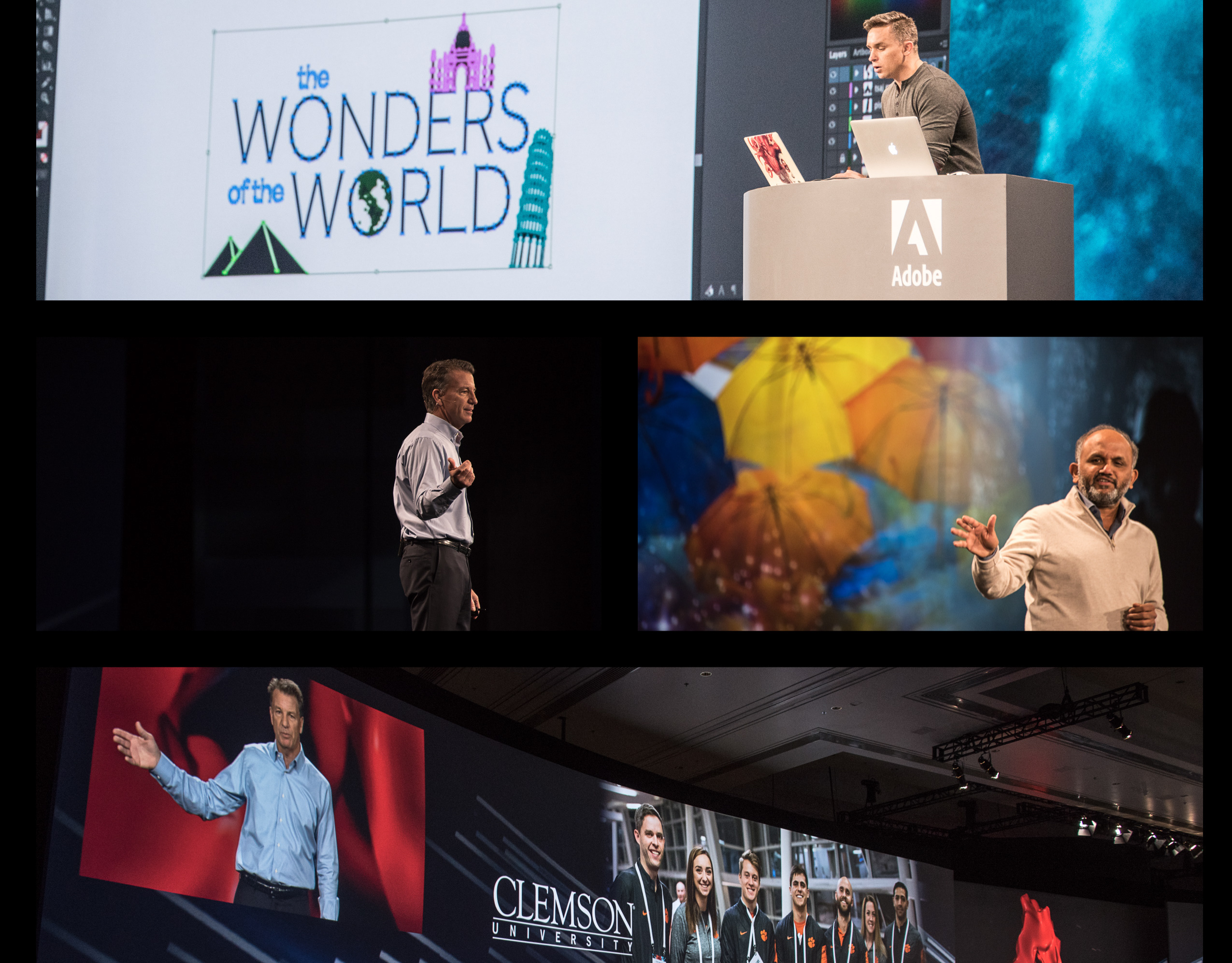 Adobe - it's about more than pretty pictures
Each year, Adobe brings together over 4,000 of its worldwide sales team for a week of analysis and celebration of the year behind us, and seminars and training to prepare us for the year coming. It's an opportunity for what is largely a force of remote workers to network with colleagues and share stories, inspiration catch up with each other. What follows are my images and thoughts of both the event, and the company.
2015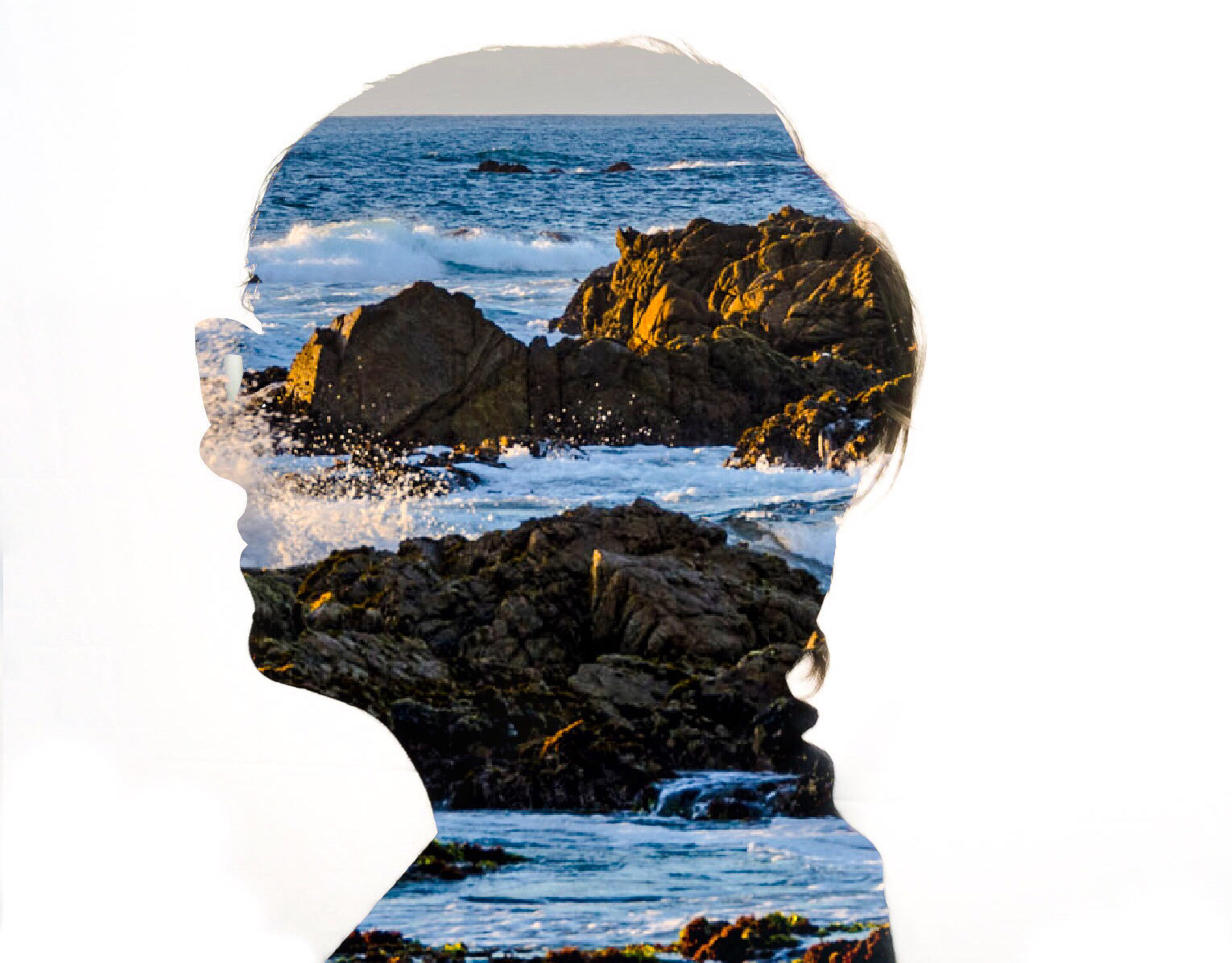 Create a "social silhouette" using Adobe mobile apps
One of the hands-on activities at Adobe Max this past October was helping attendees create a Social Media Silhouette. It was a fun little project that gave attendees direct experience in using Adobe mobile apps. The Make It booth was stocked with iPads, computers and staffed with Adobe employees from across the organization. At a recent conference in Calgary, Alberta, I wanted to generate activity at our booth and show off the apps by recreating what was done at MAX, but on a smaller scale. This post explains how I managed it.
2015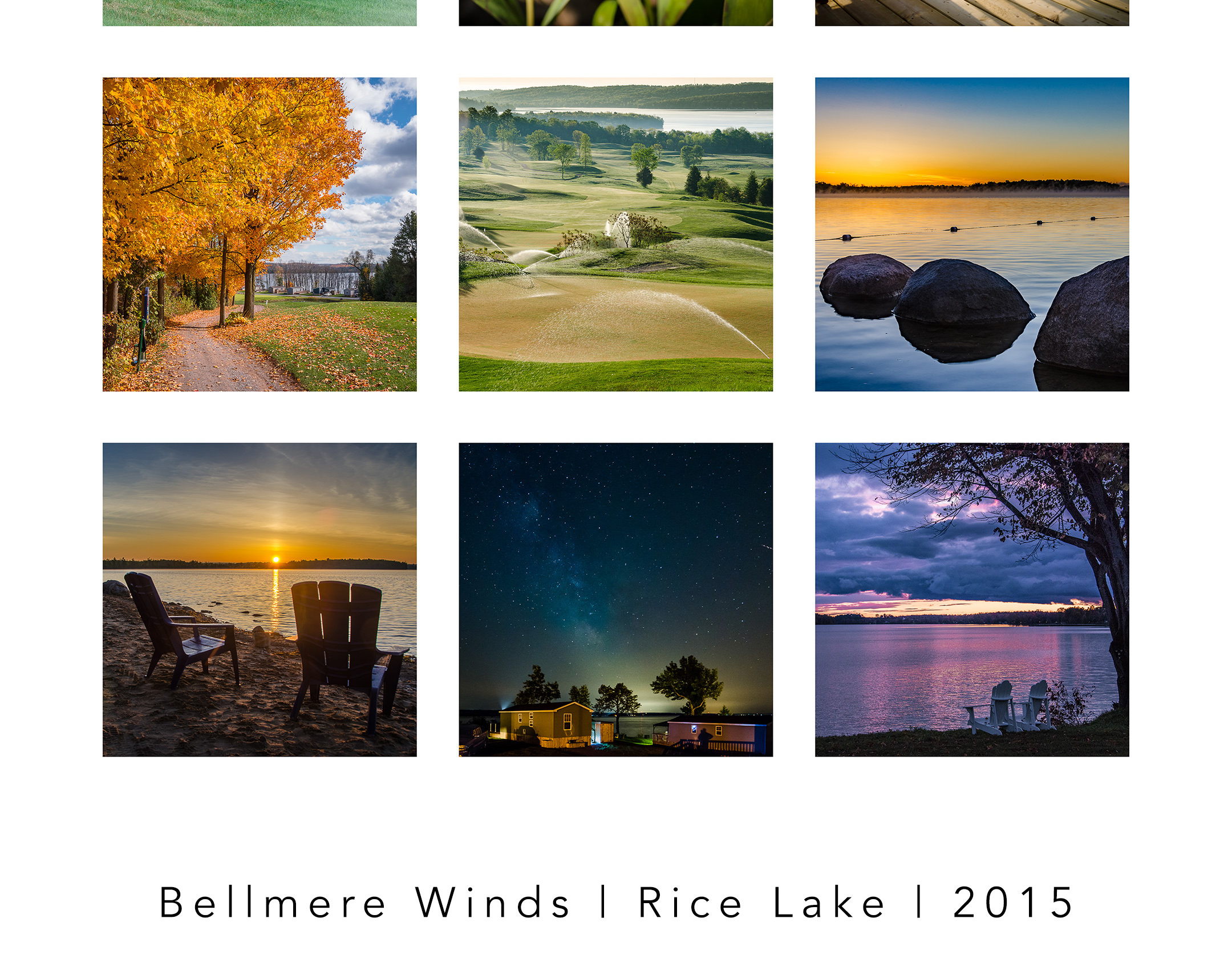 Cottage Memories
A simple, single image project. I was trying to think up something original as a Christmas present for my wife, that I could get created quickly (a photo-book is being planned, but it won't be ready in time for Christmas). The layout was done in Lightroom, text added in Photoshop. Anchoring each corner with a photo of deck chairs was intentional, as was trying to showcase each season and special times of day (or night).
2015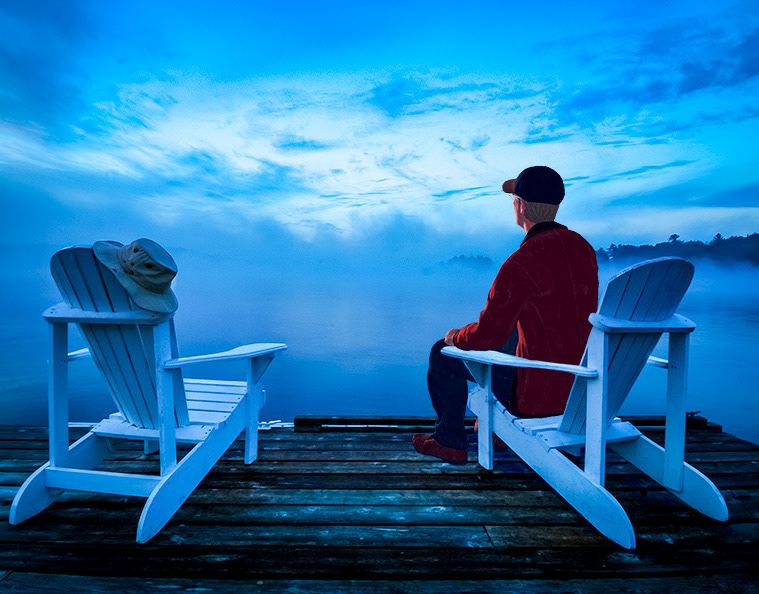 Working with Adobe Fuse, Lightroom and Photoshop
December 1st, 2015 was a little like Christmas morning for many creatives; Adobe released huge updates to many of the Creative Cloud apps. I'll talk about one of the new releases called Adobe Fuse (Preview). What I find really interesting, is its integration with Photoshop! What follows is the overall workflow I used from start to finish to blend a newly created 3D character with one of my existing photos. I won't go into exhaustive detail on how to build a character, but will outline the process of how I got to my final scene.
2015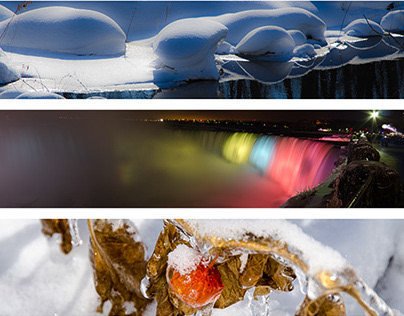 Marshmallow World
Winter can be a strikingly beautiful time of year to make pictures; with the added edge of cold, it can help the mind focus on getting just the right images - so you can get back somewhere warm as quickly as possible. This is a small collection of my winter images. For those of you in warmer climates, I hope these photos add to your appreciation of a season you likely don't experience often, if at all. For all of us, I hope you find the images a perfect way to add a bit more to your Christmas spirit.
2014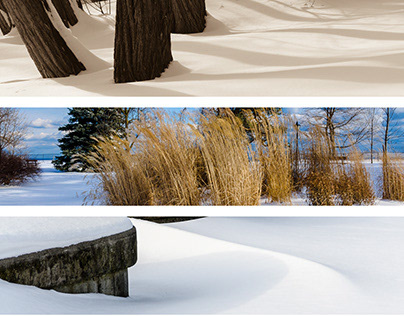 Winter in Rosetta McClain Gardens
Ever since the snow hit Toronto on Feb. 1/2, I've been chomping at the bit to get out and make some pictures while things were still pretty and relatively undisturbed. So today, I took a mental health break, hopped in the car, and drove 10 minutes to Rosetta McClain Gardens in Scarborough. Resting on the Bluffs and overlooking Lake Ontario, this beautiful little park is a joy to visit - with or without a camera. And while the gardens (and raptor club) are the main attractions in the warmer weather, this park is just as beautiful in the winter.
2015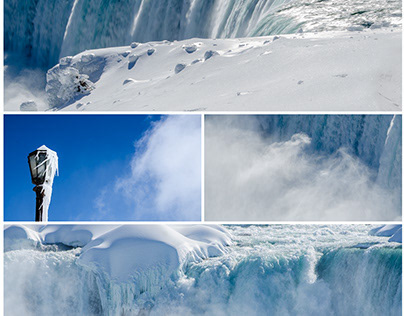 Force of Nature
A late morning spent at one of the Wonders of the World, Niagara Falls. It was a beautiful, cold day to visit the Falls. They are heavily coated in ice and snow right now. According to the news, the ice coverage hasn't been this extensive in years. The biggest challenge (other than staying warm) was finding the perfect spot to get the perfect shot(s) amidst all the other visitors. I don't think I've ever seen so many tourist (or tripods) in all my visits to the area! So, a degree of patience was definitely needed.
2015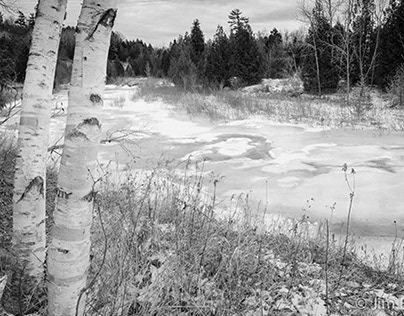 Winter in Rouge Park - 2015
A nice walk through part of Rouge Park with a good friend of mine.
2015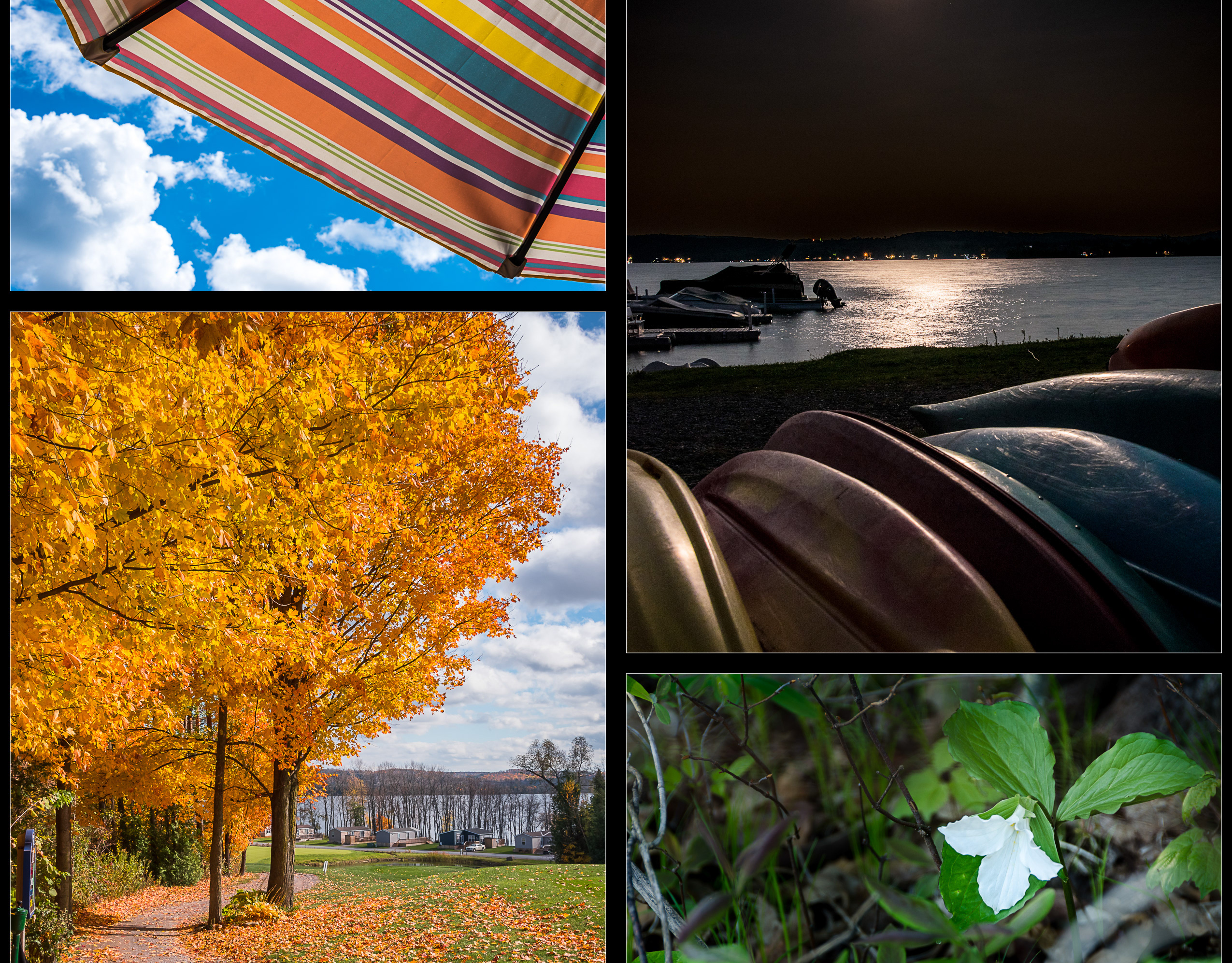 Cottage Life
Recently, we closed up the first full season at our new cottage on Rice Lake. It was a wonderful season, and we spent as much time as possible at the cottage. I've posted many singular projects, but I thought it would be fun to pull together a "best of" collection from all three seasons. The cottage season essentially encompasses 3 of the 4 seasons in Ontario - spring to autumn.
2015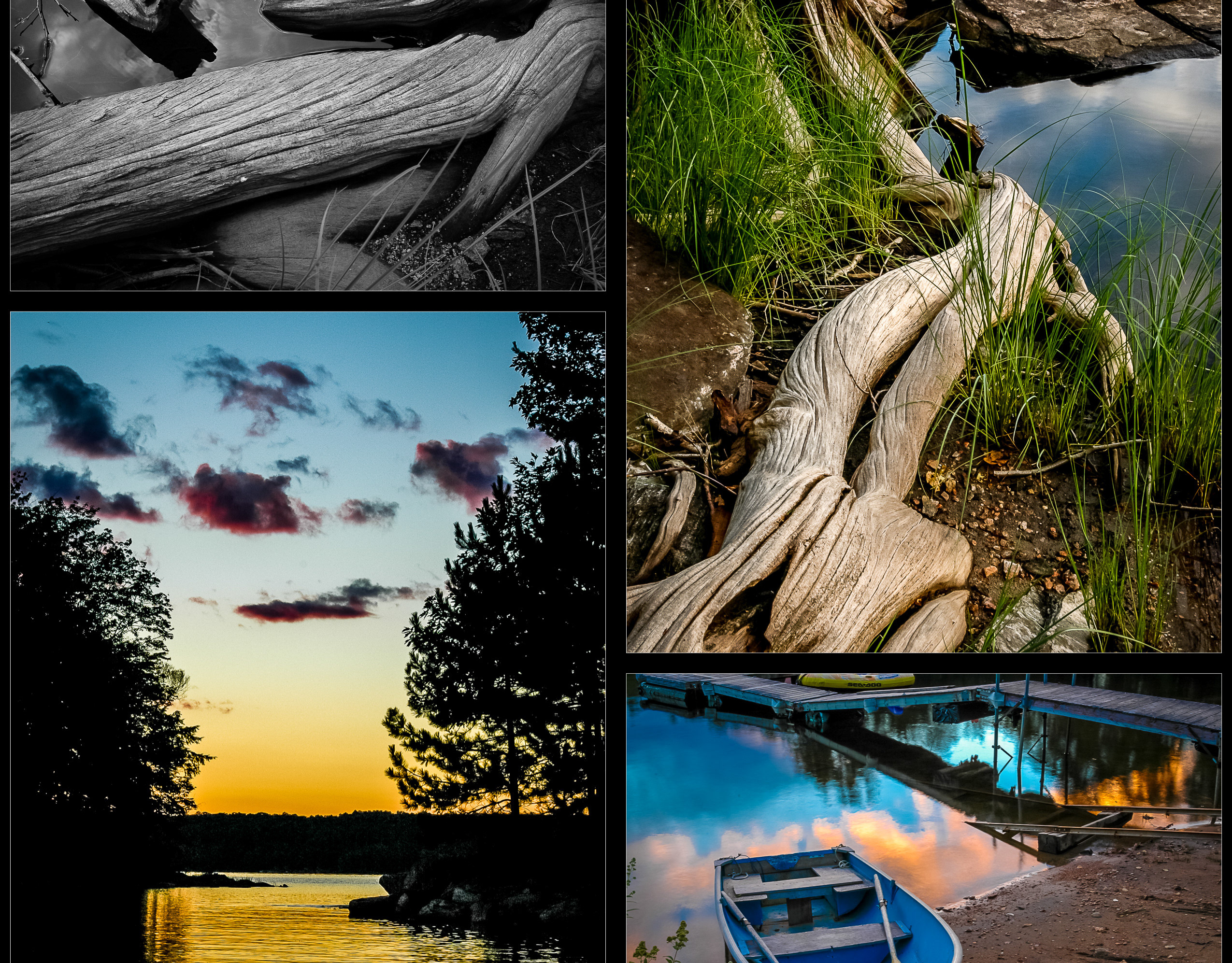 Vacation Past - Little Bob Lake
Just over 10 years ago, we rented the cottage of a friend of mine on Little Bob Lake in Minden, Ontario. Back then, I sported a Nikon D70 and shot in jpeg more often than RAW (shudder). Well, I recently re-discovered those photos in my Lightroom catalog and they brought back some fond memories of that vacation.
2015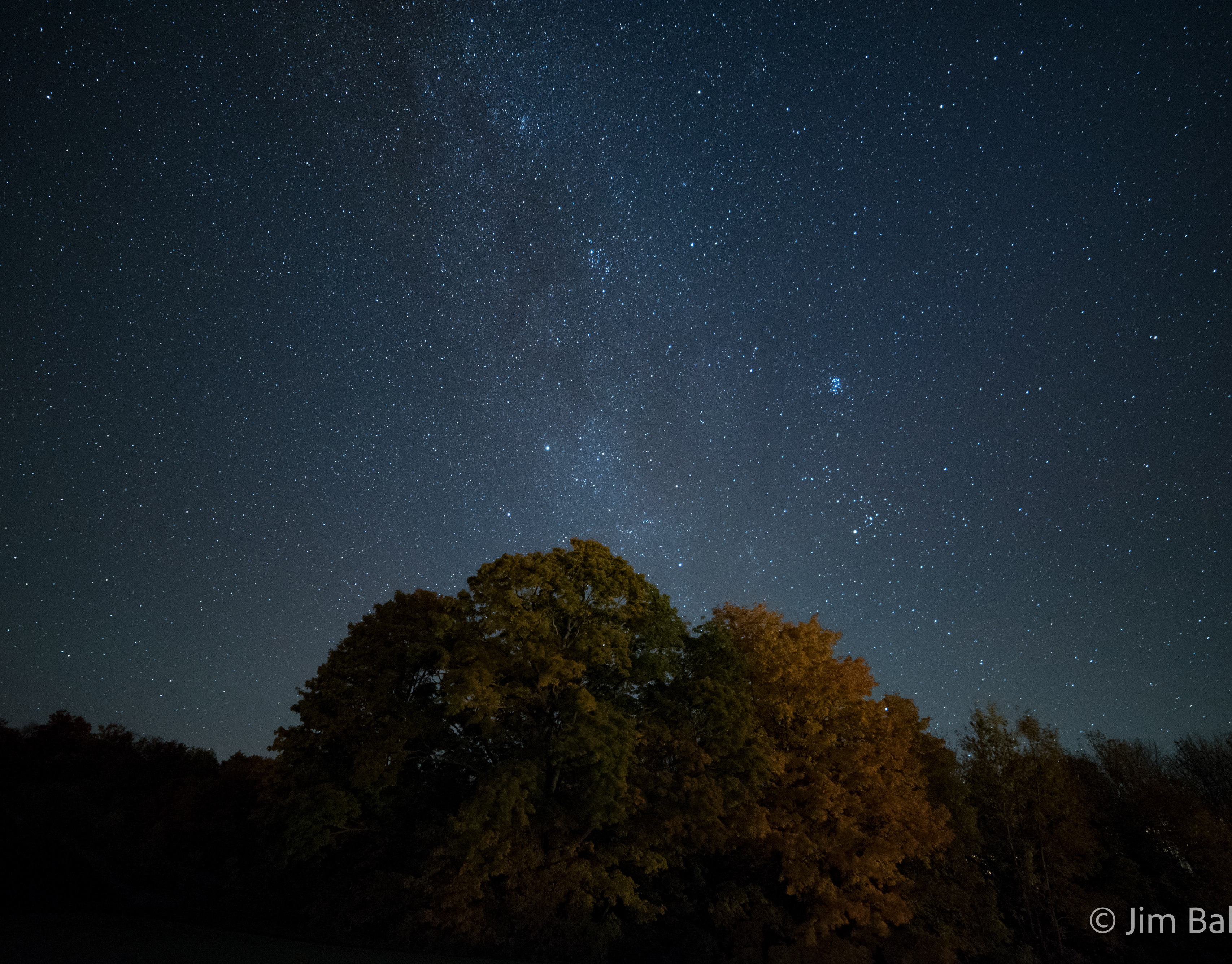 Twilight's Dreaming
Captured in Mid October, this series is likely the last set of night shots from the Fortress of Moderate Solitude (aka the cottage) for the year. Friends of ours had joined us for the weekend and my friend Glen is also an avid photographer. It was a clear night and he wanted to try doing some night shots, so we headed up to the golf course where there is minimal light pollution and almost 360 degree views of the night sky (completely 360 if you don't mind the resort in part of the view).
2015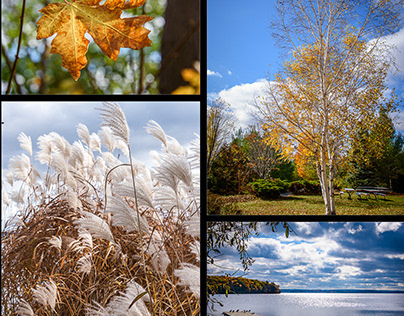 Autumn At Elmhirst's Resort
I am so awed by the beauty of the Otonobee-South Monaghan township, and areas that surround it. I've made new friends and tried to do my part to be a good neighbour and to support the local economy. I truly believe in the importance of shopping local. Nowhere is this beauty more obvious than the family-run, Elmhirst's Resort. Minutes from the cottage, we've had many a lovely Sunday Brunch at Elmhirst, and - as always - I have my camera nearby.
2015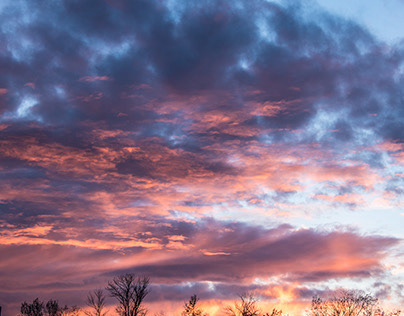 Fire in the Sky
The end of the cottage season is a bittersweet feeling. I can look back with fondness at all the fantastic weekends we had with friends and family, or just the two of us, but looking forward is slightly depressing. That said, the end of the season has been giving me some wonderful opportunities to make photos. There are two sunsets here. I hope you enjoy them.
2015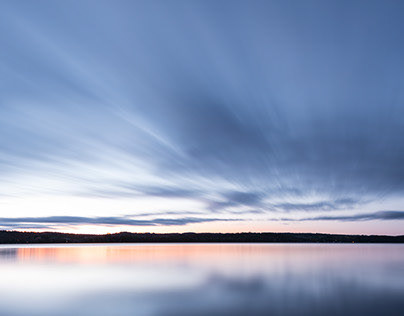 Even in the Quietest Moments
Dawn. It can be a struggle to awaken for it, but it is a wondrous time of day at the cottage. So peaceful. The only sounds are the gentle lapping of the water on the shore, and the gradually increasing morning calls of forest animals.
2015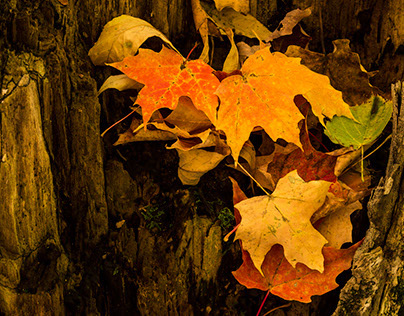 A Walk in the Woods
Not far from the cottage is a small provincial park, Mark S. Burnham. It's right off Highway 7. Fall colours on the resort were a bit sparse this year, so we thought we'd check out this park. While the colors leaned toward yellow/orange for the most part, it was still a pretty walk. On the day we visited, fall color was around 70%.
2015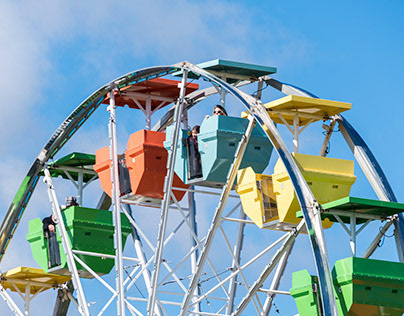 At the Fair
According to the website, the Norwood Fair, established back in the year 1868, was meant as a place for area residents to display the fruits of their labours. But, it was mostly a community gathering where villagers came together to celebrate the harvest, catch up with each other and have a little fun for a couple of days. At 147 years of age, the Norwood Fair has grown and evolved, but its mandate hasn't changed, to provide fair-goers with a traditional country fair filled with lots of fun and excitement.
2015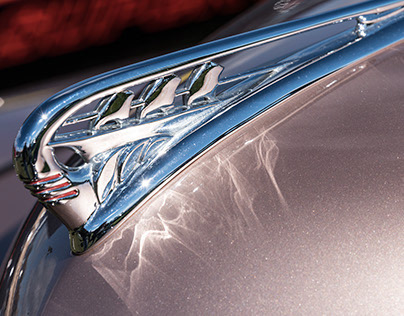 The Classics
I do love photographing old cars. The shapes, lines and contours of these metal beasts of the past never fail to catch my eye. I'm not a car buff by any means, but I can really appreciate the design of these vehicles, and I've a great respect for the owners who have lovingly restored and cared for these cars.
2015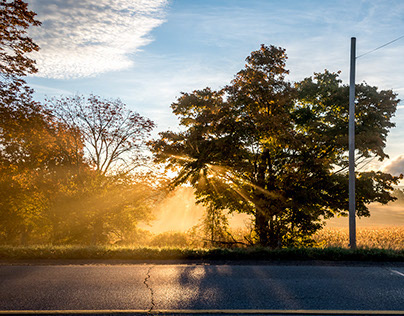 Autumn Sunrise
A wondrous mix of colour and mist was my reward for waking up early this morning. There was frost on the windshield when I stepped out to the car. The morning was brisk, but lovely. As I neared the beach, the sun was almost creating the horizon, and the colours were stunning.
2015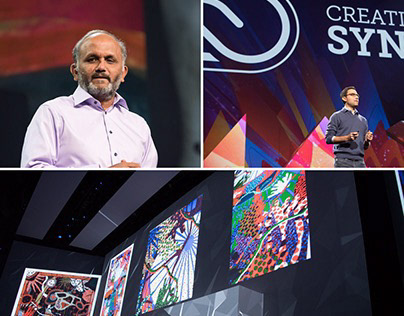 MAXimum Impressions
What can you say about an event that brings together thousands of talented people from multiple disciplines and astounds them with feats of digital Wizardry? How do you begin to describe the creative synergies that occur between people who just met, as they talk over coffee or in the breaks between truly remarkable sessions? Who are these people, gathered together, thinking up, designing, building amazing things in 2 and 3 dimensions, out of nothing but the spark in their minds, in their hearts?
2015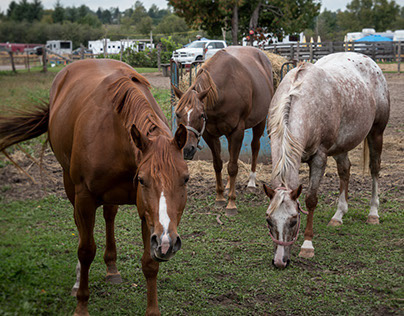 The Horse Show
Shots from a horse show I recently attended.
2015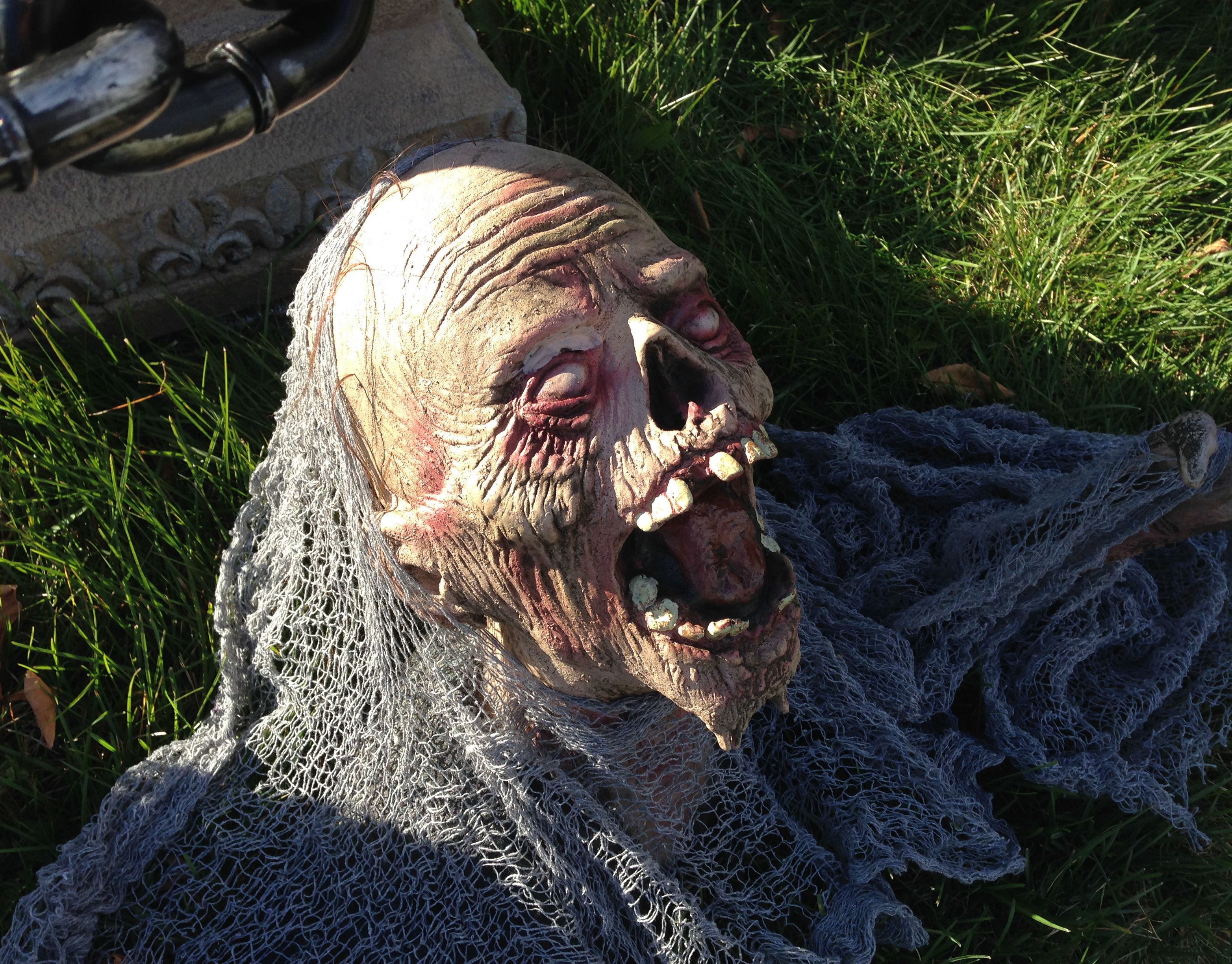 Walkway of Terror
Hallowe'en is one of my favorite times of year. In fact, I'd say - for me - Hallowe'en is as big a deal as Christmas. Each year for the past 20 (Wow - TWENTY!!) I've set up some sort of Hallowe'en display. It started off pretty modest, but it's grown. Below are shots of this year's display, the Walkway of Terror, as it was being created.
2015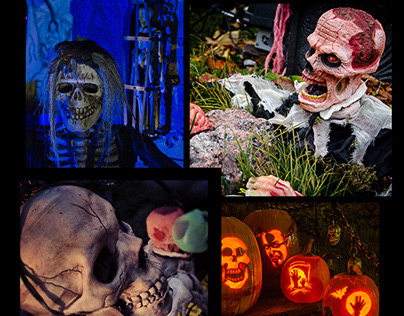 Halloween at Home
Well before All Hallows Eve, the planning for my next gruesome gauntlet of horror has begun. Each year, I turn my peaceful idyllic front yard into a haunted, creepy abode of the dead. This project is an edited collection of the my front yard on Halloween, over the years. There are smartphone and DSLR images in the series. I shoot the smartphone images partly for record-keeping. I hope you enjoy this series and that it gives you a little shiver.
2014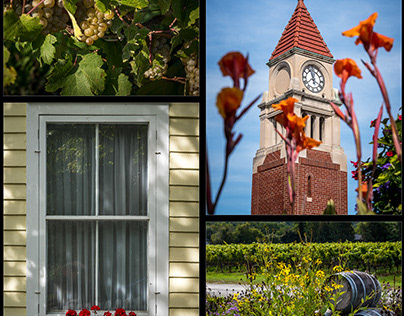 Return to Wine Country
I am unabashedly proud of the wine industry here in Ontario, and I'm only a consumer! We made several stops on this recent visit to Niagara, many of which are journaled here: Ravine Winery, Niagara On The Lake, Riverview Winery, Henry of Pelham (my favorite), Featherstone, Flat Rock and Fielding. Each has their own character. And the staff are welcoming at every single one. It's still early fall, so there is not a lot of tree color yet, but I think you can see from some of the shots that we're definitely leaving summer behind.
2015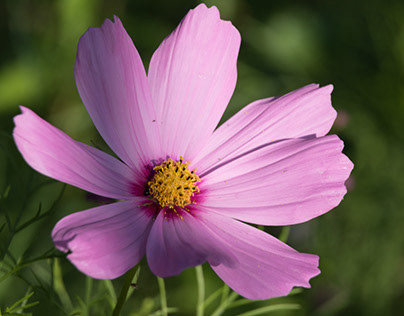 Cottage Flowers
Over the past few weekends, my eye has been caught by some of the beautiful late summer flowers in bloom around the cottage. I hope you enjoy these images, along with a little foreshadowing of what's to come in the season.
2015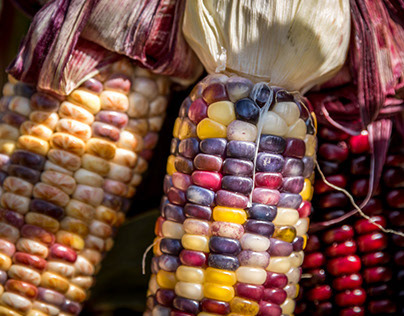 Late Summer in Otonabee-South Monaghan
With the rush and excitement of summer now a recent memory, I find the cottage and the resort in general very peaceful and relaxing. Fewer cottagers are up, and those that are seem to be more relaxed, focusing on those end-of-season chores or simply just taking it easy and enjoying the far less frenetic pace of this time of year. This project shows a few scenes from around the cottage (including the cottage itself), but then takes you on a photo-drive I took around Villiers Line and other side roads in the area.
2015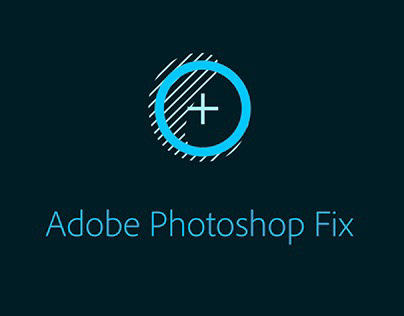 Photoshop Fix - Project 1 - Retouching
Adobe recently announced a new addition to our mobile apps - Photoshop Fix (formerly known as Project Rigel). Fix is aptly named - it's all about retouching and pixel pushing, with controls for cropping, image adjustment, healing, smoothing, painting, blurring, vignetting and even liquefying. In this first project, we'll look at some of the correction tools for cleaning up and improving an image. Coming soon, two other projects, one focusing on some special functionality of the Liquify tool and the other showing a workflow between Photoshop Mix and Photoshop Fix.
2015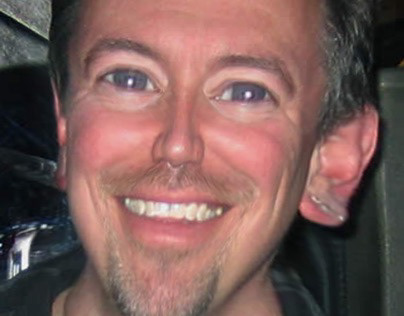 Photoshop Fix - Project 2 - Face Facts with Liquify
I've been playing around with a pre-release version of Fix on my iPad (also available on the iPhone) and I thought I'd share a series of info-torials outlining some of the aspects of Fix. In this project, we're going to look at Liquify - and specifically, facial recognition.
2015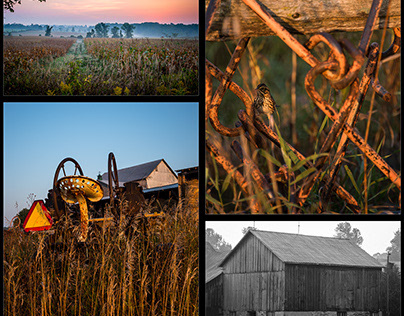 Sunrise in the Country
I set my alarm early this morning, the last day of the Labour Day long weekend, to try and capture the mist blanketing nearby farms. While the mist wasn't as heavy as I was hoping for, I think I captured some lovely moments.
2015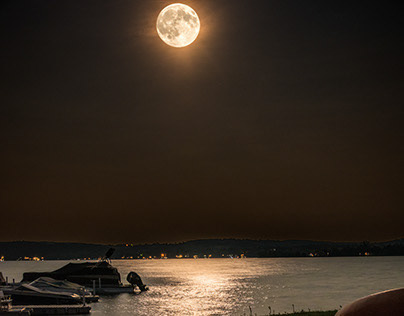 Super Moon Composite Tutorial
Last week, on arriving at the cottage, I set out trying to photograph the Super Moon, shining over Rice Lake. While the image itself has been getting some great feedback here on Behance, and I would LOVE to tell you that the image was my original capture, that would be a hug fib So, based on everything I did to achieve my final result, I thought a tutorial was in order, and here it is!
2015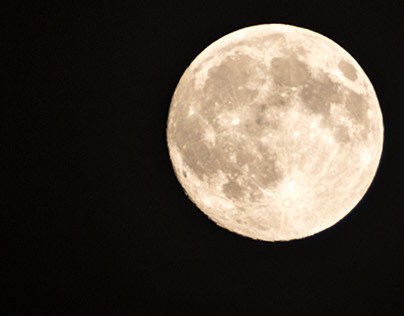 Moon Over Rice Lake
This is a composite image I created from two super moon photos I took on August 28. Working on a tutorial to accompany it.
2015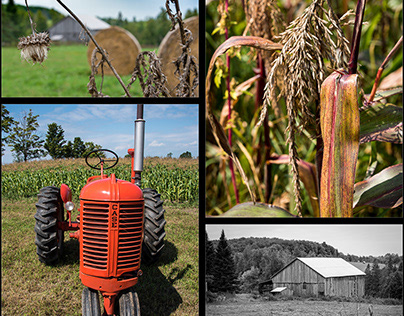 Farmville for Real's
Come take a short trip with me to part of "rural" cottage country.
2015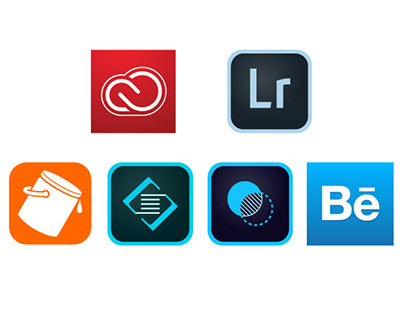 Working with Lightroom Mobile and Photoshop Mix
This tutorial is really more about workflow than how to achieve a specific technique/effect, but if you are using Lightroom Mobile, or are interested in Adobe's other mobile apps, I think you will find this post worthwhile.
2015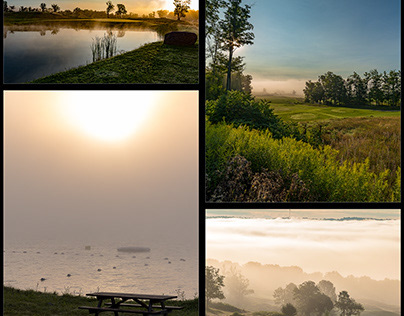 Misty Morning
I woke up around 7am this morning for no particular reason - or so I thought. One peek out the window of the cottage, though, and I knew waking up was not an accident. I quickly and quietly got dressed, grabbed my camera and headed out to capture the morning mist.
2015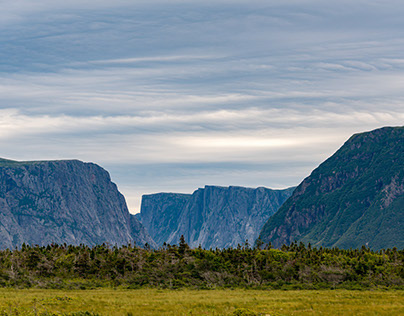 Excellent Adventure 2015 - Newfoundland - Part 6
This project is the last in a series of six projects I've put together, documenting the latest Excellent Adventure. A trip shared by me, my good friend Tom Green, my son, Joe Hutt and my other dear friend, Doug Winnie, this has been an on-going tradition for us for the past 9 years. This trip blends mild adventure (or perhaps misadventure is a better word), ridiculous amounts of fun and laughter, with a good helping of camaraderie and self reflection. In short, an opportunity to disconnect (well, sort of), to decompress and to recharge.
2015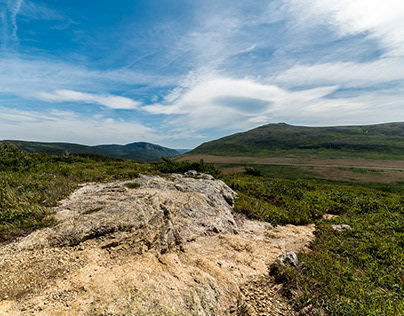 Excellent Adventure 2015 - Newfoundland - Part 5
The Hike from Hell. Or so it was for 3 of us, two of whom aren't in the best of shape, and one suffering from an overdose of Screech. When we spoke to the staffer at the Woody Point Discovery Centre, we were told - fairly accurately - that this trail wasn't too difficult if we stopped at the Green Gardens observation area. The trail then split off to a route down to the shore. It was described to us as "moderate" in difficulty. I think 3 of us, all over 40, would argue that rating.
2015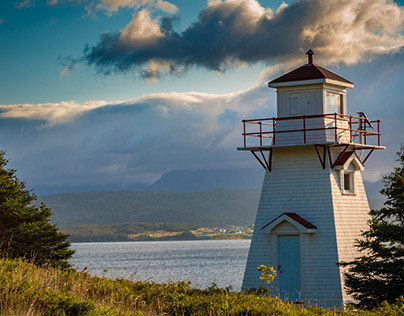 Excellent Adventure 2015 - Newfoundland - Part 4
The annual Excellent Adventure has come to a close for 2015 and this year, the four of us (myself, my friends Tom Green and Doug Winnie and my son Joseph Hutt) went where none of us had gone before; the Rock. It was a great week. We saw many amazing things in Gros Morne National Park and Woody Point where we stayed, and got a good dose of culture and history in St John's (All four of us became Honorary Newfoundlanders at a Screech-In on George Street in St. John's). Part 4 covers the first three full days at Woody Point (Sunday night to Tuesday night).
2015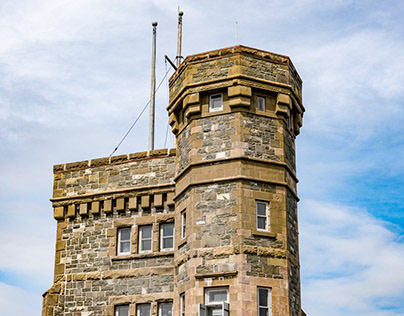 Excellent Adventure 2015 - Newfoundland - Part 3
The annual Excellent Adventure has come to a close for 2015 and this year, the four of us (myself, my friends Tom Green and Doug Winnie and my son Joseph Hutt) went where none of us had gone before; the Rock. It was a great week. We saw many amazing things in Gros Morne National Park and Woody Point where we stayed, and got a good dose of culture and history in St John's (All four of us became Honorary Newfoundlanders at a Screech-In on George Street in St. John's). Part 3 covers St John's, Cape Spear and Signal Hill.
2015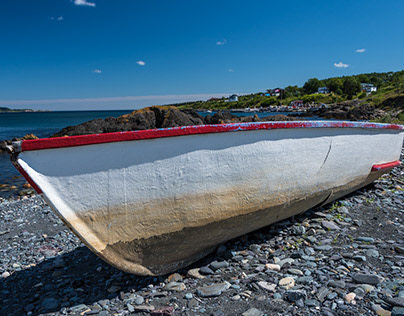 Excellent Adventure 2015 - Newfoundland - Part 2
The annual Excellent Adventure has come to a close for 2015 and this year, the four of us (myself, my friends Tom Green and Doug Winnie and my son Joseph Hutt) went where none of us had gone before; the Rock. It was a great week. We saw many amazing things in Gros Morne National Park and Woody Point where we stayed, and got a good dose of culture and history in St John's (All four of us became Honorary Newfoundlanders at a Screech-In on George Street in St. John's). Part 2 includes photos from Witless Bay, Colony of Avalon.
2015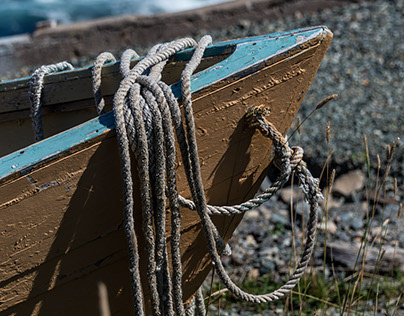 Excellent Adventure 2015 - Newfoundland - Part 1
The annual Excellent Adventure has come to a close for 2015 and this year, the four of us (myself, my friends Tom Green and Doug Winnie and my son Joseph Hutt) went where none of us had gone before; the Rock. It was a great week. We saw many amazing things in Gros Morne National Park and Woody Point where we stayed, and got a good dose of culture and history in St John's (All four of us became Honorary Newfoundlanders at a Screech-In on George Street in St. John's). Part 1 is the beginning of the adventure, so you will see photos from Pouch Cove.
2015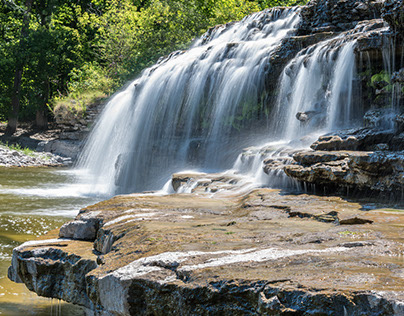 Weekend Side Trip - Healey Falls, Northumberland County
This past holiday long weekend, we took a side trip to a place called Healey Falls. An impressively wide waterfall with a stepped limestone bed, it's a little dry this time of year, but one section was definitely worth photographing. The exposed limestone in itself presented some great opportunities to work with my wide angle lens.
2015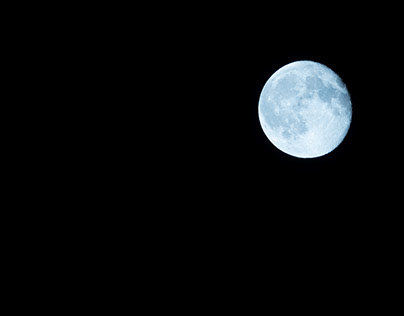 Blue Moon Fever
The Blue Moon has come and gone for another 3 years, and while I didn't catch it at it's pinnacle (July 31) I did get out around midnight on August 1 (2nd, technically, I guess) and captured what I think are some pretty neat images. I didn't focus on the moon itself (hey, it's been done by so many already, right?). Instead I captured the scenes around me, lit by that brilliant hunk of rock in the sky. I even had some fun with it, by adding myself to an image.
2015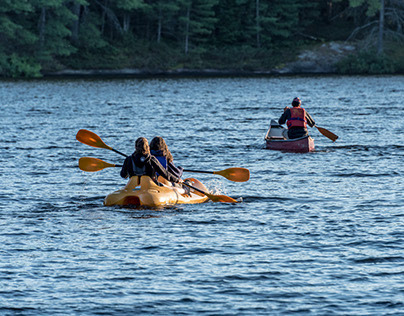 New camera, new possibilities
Since its release last year, I've been paying a lot of attention to the Nikon D750. Based on the specs, there is a lot to like. This week, I headed off to Henrys camera in Scarborough with my existing camera kit, with the intention of only testing out my current lenses on a D750 body. Long story - short - I ended up biting the bullet and buying the D750 with a new 28-300 zoom, and trading in my old D200, my beloved D7000, and two lenses, to offset the price. Below is a sampling of my first images with the D750. The first 4 are very similar - I was testing noise and high ISO. The others are grab shots from the cottage my family has been staying at this week.
2015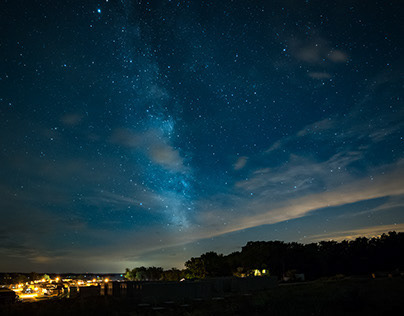 Star fields
A collection of long exposure images of the night sky. Copyright Jim Babbage - All Rights Reserved
2013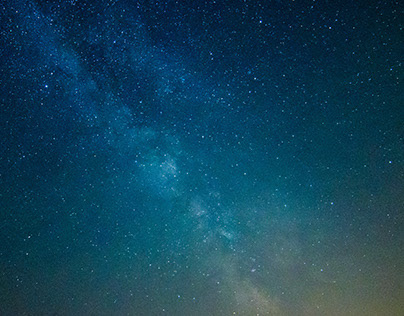 Star Light, Star Bright
I continue to push the limits of my D7000, as far as night photography (and my distaste for digital noise) will allow. This series is shot from three locations at the cottage resort, relatively near to each other, but presenting different foreground challenges. I do not even pretend that these night shots are of the calibre I see from other photographers, but In general, I'm pleased with what I was able to bring out.
2015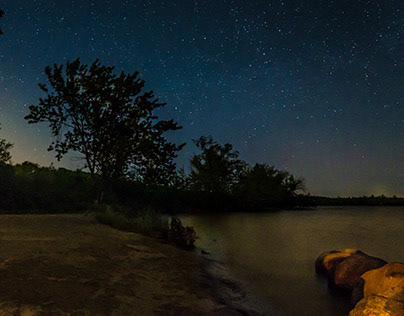 Rice Lake at Night
Around midnight on a fairly chilly Saturday evening, I grabbed my gear and headed down to the small beach that is part of the Bellmere Cottage Resort. It was cool and clear that night, not a cloud in the sky, and I wanted to try to capture some night sky shots. There are not a lot of camera angle options on the beach, that don't include some form of artificial light, but I think I found a couple views worth showing.
2015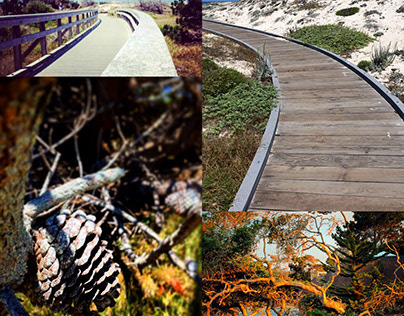 AEL Summit at Asilomar
Each year Adobe sponsors an amazing event called the AEL Summit. Bringing teachers from Higher Ed and K12 together in one place, from across the continent. Two days of collaboration, creativity, problem-solving and sharing stories, this inspiring event is something I always attend. I don't photograph the event itself (there are a dozen people doing this already), but I do take the time to photograph what's around me. This year, the event took place at the Asilomar Conference Center outside of Monterey. This was the first time the event was not held on Adobe soil, and frankly, I think the organizers chose a great venue.
2015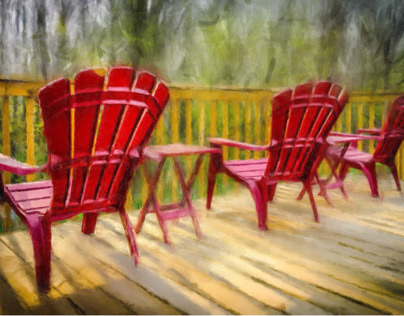 Cottage Paintings
Last fall we bought a cottage property on Rice Lake, near Peterborough, Ontario. This is our first full season at the "summer home" and I'm shooting landscapes on a regular basis. Some of these images, I'm converting to painted photos using Adobe's awesome and free app, PaintCan. The collection here is a selection of those images. Many of them you've seen as actual photographs in my other projects. I hope you enjoy this artistic departure and interpretation, and encourage you to download PaintCan if you have an iOS device. It really is a lot of fun.
2015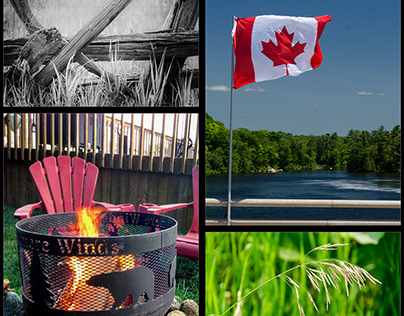 What I did for my Summer Vacation
Any of you who follow my projects here on Behance probably already KNOW what I did, for my vacation. A week (almost) at the cottage was the plan. We arrived Monday afternoon and stayed till Saturday morning. Monday evening, the rain started, and didn't let up until some time early Wednesday morning (also Canada Day). I still found many opportunities to get out with my camera, though and I hope you enjoy this series.
2015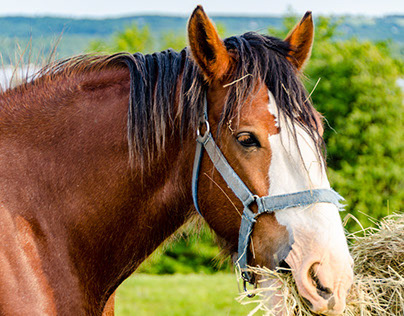 A Horse is a Horse, of course...
Less than a 20-minute walk from the cottage is a a riding stable called Stillbrook Riding Stables. We saw some lovely horses while taking a shortcut back from dinner at Elmhirst's Resort and I wanted to come back with my camera to capture these beautiful animals.
2015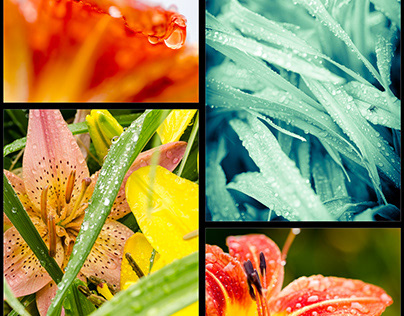 After the Rain
I've been itching to make some images around my home, but until today, haven't really had the time. Turns out, this was a perfect opportunity to shoot the various lilies I have growing on the property; the overcast lighting and recent rain really opened up the shadows, reducing contrast yet increasing colour saturation, allowing me to capture very subtle colour changes and intricate detail.
2015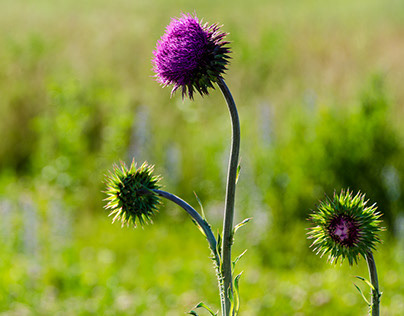 Cottage Walkabout
With a few weekends under my belt, I'm starting to wander about the cottage community and visually explore the area. This is a nice time of year to do so; many of the wild plants are in bloom, including a rather vicious-looking but colourful Scottish Thistle.
2015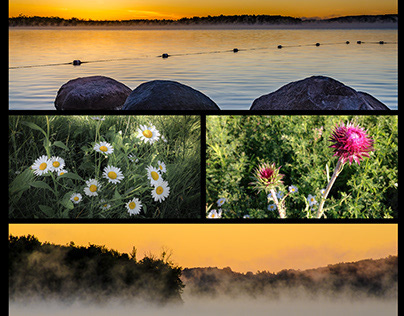 Dawn on the Lake
Saturday morning, without planning it, and with no alarm to get me moving, I woke up at 5 am. Ugh. However I was awake, so I thought I'd make the most of it. I grabbed my camera gear and headed down to the lake to catch the sunrise. Unlike the last time I intentionally tried to do this, I actually beat the sun, with a few minutes to spare, allowing me to get some wonderful early morning shots without fighting the high contrast of having the sun in the photo. The mist was heavy on the middle of the lake; it had cooled down significantly overnight. I love making pictures with the mist at dawn. Everything seems so magical.
2015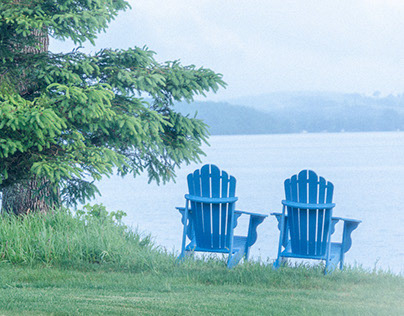 From the Mind's Eye
The craft of photography occurs - in my opinion - more internally than externally. Yes, as photographers we need that scene in front of us, whether naturally occurring (like most of my current work) or created from scratch in a studio, or a combination of naturally occurring and contrived work. This is something I'm sure we all know as photographers, but often not as well understood by those "not in the know", be they friends, relatives, clients . . .
2015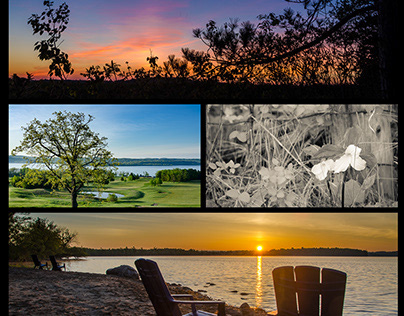 Victoria Day Weekend on Rice Lake
Late last year, we bought a cottage in a resort community near Peterborough, Ontario. This is our first full season as cottage owners, and the first long weekend we've had to spend here. Needless to say, there will be many photos created in and around the area. The sampling below is just from the last 16 hours! While I won't post everything on Behance, you can always see more of the area by checking out my Flickr album. Enjoy!
2015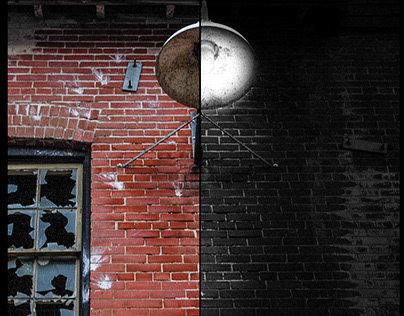 From Day to Night - A Lightroom CC/6 project
I was browsing my image catalog today and came across this image from the Don Valley Brickworks, shot back in 2006, (well before I had started shooting RAW for everything). I've always liked the image, but it was shot on an overcast day and was a bit on the flat side. So I thought I would use Lightroom to beef things up. I managed to boost the color and contrast with little difficulty (history steps are below) but then I got to thinking; I wondered if I could process this image so it looked like a black and white image shot at dusk or night time, right within Lightroom. That's what this tutorial is about.
2015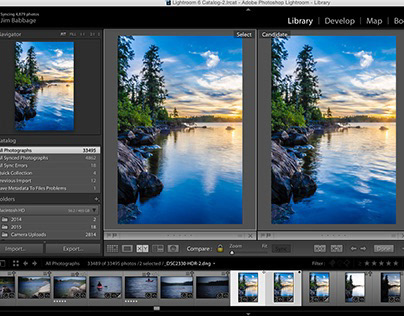 Getting the "right look" with Lightroom CC/6 HDR
I learned a very simple - yet so important - tip today, for processing HDR images in the new Lightroom CC/6. Pay close attention to the FIRST image you select in your series. Read on to learn more.
2015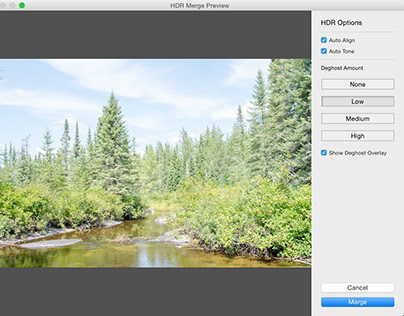 First Look at Lightroom CC / LR6
I've been playing with the beta for the new Lightroom for a few weeks and I think the team at Adobe has done a great job. This project is NOT a full review of Lightroom CC/6. For that, please check out Victoria Bampton's review, released today. Rather, this project shows the results I've been able to achieve, often very quickly, while never leaving Lightroom.
2015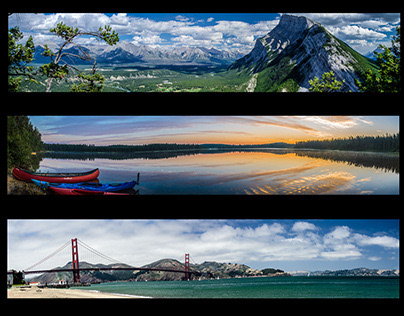 Panoramas II
I haven't shot many panoramas in my photographic career, but I do love the end result when I take the time to do it. This project contains the sum total of the panoramas I've shot (or I feel are worth sharing, anyway).
2015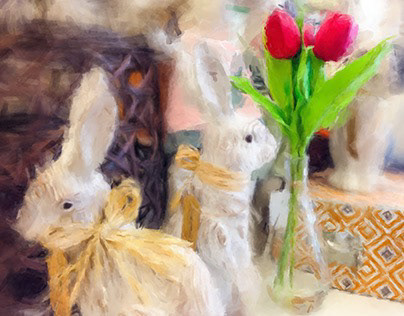 Thinking Spring
The snow is (more or less) finally gone and the days are longer. With those facts in mind, I thought I'd share a few images from springtimes past. Enjoy!
2015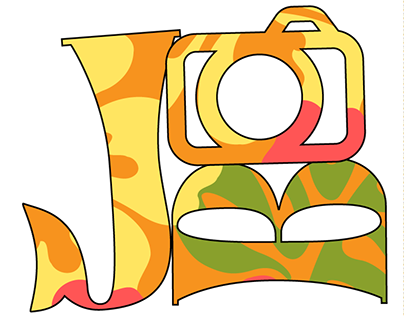 BEHANCE TO 2015
I'm planning to attend the new Behance Portfolio Review night here in Toronto, called Behance TO 2015. This will be the first time in decades I've actually participated in a portfolio review, but this project right here contains the work I'm submitting for review. It will likely grow and change as I get closer to the actual event on May 14. If you've been to my Behance site before, you will recognize most of these images. My photographic specialties these days are nature/landscape photography along with a smattering of urban landscape. I'm not limiting myself to a particular camera type in this submission either, so you will see DSLR, SmartPhone/Instagram, and perhaps even some 35mm film images.
2015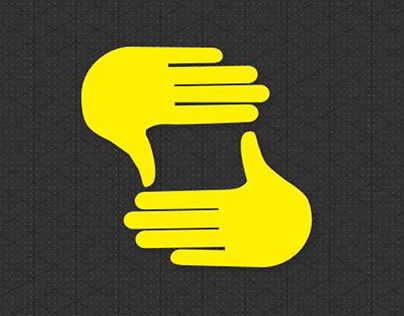 Adobe Education Exchange Professional Development
This project is dedicated to the work I created for our homework, in both the Digital Creativity course and the currently running Digital Imaging course. But I encourage you to check out and comment on all the other fantastic work created by educators from across the world, right here in Behance. Simply search for terms like EDEX or AdobeGenPro. See what these amazing teachers - teachers who may well be helping your children learn - are doing.
2015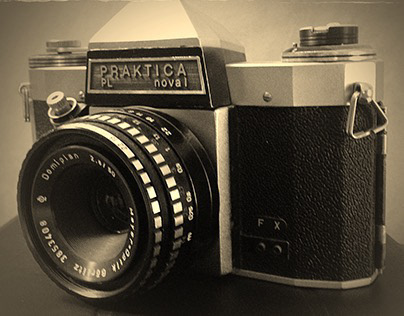 What Does Behance Mean to Me?
This project probably isn't what you're expecting to see on my Behance site. There will be very few photos here. Instead, this short essay attempts to sum up how Behance has impacted my creativity and why I think this platform is important.
2015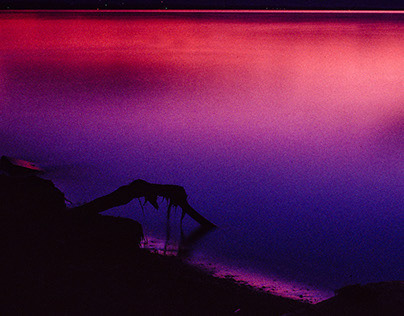 Kodachrome Memories
I've pulled these two images out on their own for a very specific reason. When I was walking along Wasaga Beach, well over 20 years ago, the colors you see in these sunset images were very close to what I saw on the beach. So rich, in fact, that when I started setting up my tripod to make these pictures, a beach resident said to me something along the lines of, "Good luck. You'll never get the photos to look like that."
2015

Olde-Skool multi exposure
I didn't do a lot of these in my film days, but here is one I've always been proud of. The final image consisted of two exposures, one in focus and one very OUT of focus. The trick here was getting the right split to the two exposures. Needless to say, this being film, there were easily 4 or more slides where I experimented with that balance in exposure.
2015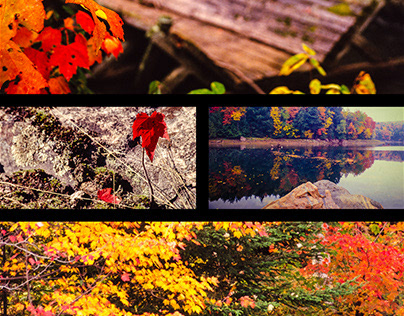 Haliburton, Ontario - Analog to Digital
My latest analog to digital conversion project. These images from Haliburton were likely taken in the 1990's. Sadly, the slide frames do not have a date stamped on them, so I can't be sure of the timeframe.
2015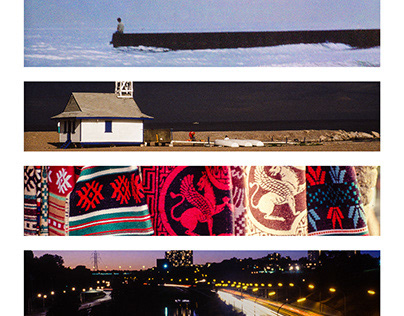 Memories of an Analog Age - Part II
I spent at least half my photographic life shooting film. Color and b/w neg, transparency, even some crazy "instant" roll films from Polaroid. I had a VERY small sampling of these, going as far back as the 1980's, scanned to Kodak Photo CD. That project - and the memories it brought back - fired my desire to start digitizing my slide film collection. Enjoy!
2015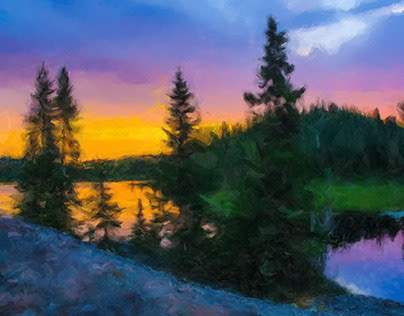 Experiments with Adobe PaintCan
Recently, Adobe released its newest iPad app for public testing. Called PaintCan, this app successfully endeavors to give frustrated painter (including me) the ability to turn any photograph into a painterly work of art. This is a collection of images that I have "re-imagined" using PaintCan.
2015

Painted Photos
When Photoshop CS6 was released it came with a wonderful bit of magic called the Oil Paint Filter. This technology was based on the Pixel Bender technology. It was a filter/tool that could take practically any photograph and easily turn it into a work of art. I do love how simple it can be to create painterly effects with very little Photoshop know-how. This collection includes many images modified with the Oil Paint filter, as well as some that I converted to water color appearance using iOS apps. Enjoy.
2014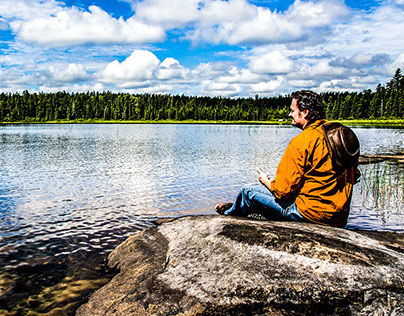 Experimenting with Photoshop Mix
Photoshop Mix has been available as a free app from Adobe since June of 2014. It's not only a fun tool to play with, but it solves some important, sophisticated imaging needs without having to jump right into Photoshop itself.
2014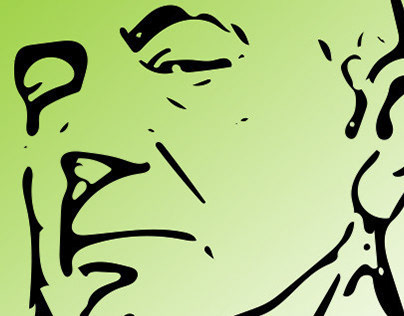 Working with Adobe Shape
Adobe Shape, one of several new apps released by Adobe in October of 2014, is a pretty fun way to create scalable vector art for use in Photoshop. Labelled as one of three "Capture Apps" (Adobe Color and Adobe Brush are the others), these tools enable you to capture inspiration from the world around you, right on your iPhone. You can either capture new images with the camera, or pull up existing photos from your camera roll, as I did.
2014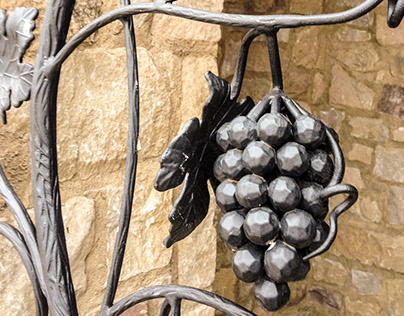 A visit to icewine country
Something I love doing is making a day trip to the wine region in Niagara. This time around we toured several wineries and sampled their icewines. In a word - Yum. This series is both DSLR and iPhone. The iPhone shots are here primarily because I forgot to grab my camera at a couple locations. Even though the day was heavily overcast, I think I still managed to pull off some decent images, thanks to the help of Lightroom and on my phone, Aviary and Waterlogue.
2015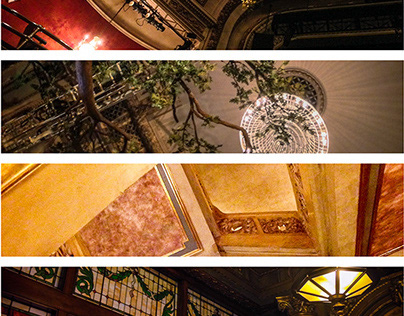 A Night at the Theatre
Over the Christmas holidays of 2014 and early 2015, I had the very good fortune of attending the theatre not once, but twice!. Before showtime and during intermission, I was able to get a few shots with my phone. What you see here are the Instagram and Lightroom processed versions, so please forgive a little bit of visual repetition.
2015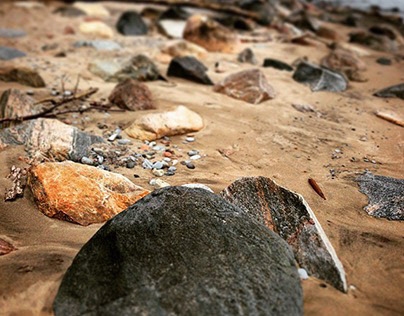 Port Union Waterfront
A short walk along Lake Ontario in Port Union. Even though it doesn't look much like winter, making these late December photos on an overcast day was a good way to pass the time.
2014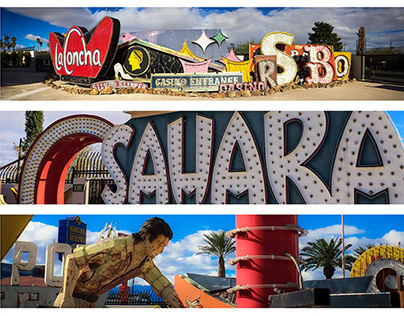 Las Vegas Neon Sign Museum - Extended version
This extended collection is significantly larger - nearly 50 images - and gives a more complete tour of the museum. With the exception of the Boneyard sign, I've excluded the images from the Instagram collection, unless I've given them a noticeably different treatment or crop via Lightroom.
2014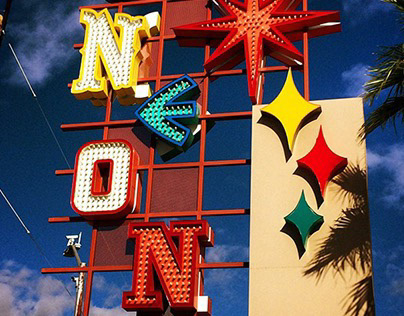 Las Vegas Neon Boneyard - ala Instagram
What you see here is a subset of the photos I shot on my iPhone 5s while visiting the Las Vegas Neon Sign Museum. This group of images are the ones I posted to Instagram over my stay in Las Vegas. I received a lot of positive feedback, and even got followed by the Las Vegas Boneyard Museum! So, I thought I'd share this limited collection.
2014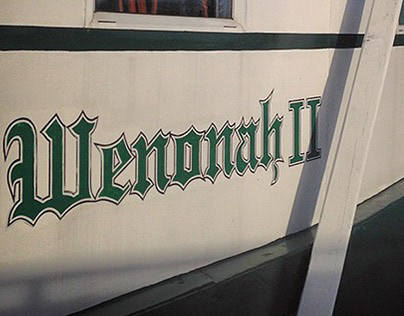 Grand Dames of the Lakes
I took a drive up to Gravenhurst Ontario in early December to visit two friends of mine, now sleeping away the days in their respective berths at the Gravenhurst Docks. The Segwun and Wenonah II are two summer-fairing lake vessels. I've been aboard the Segwun several times for lake cruises and sunset dinner cruises. It's always been a great experience to be aboard, ploughing through the Muskoka Lakes like Lake Rosseau and Lake Joseph.
2014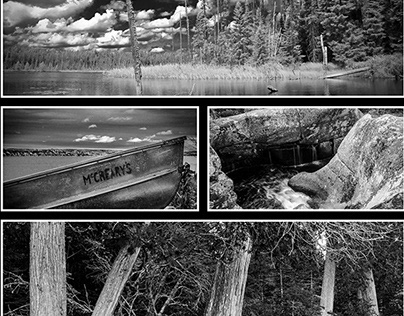 50 Shades of Grayscale
Most, if not all, of the shots here, you've likely seen peppered through my other projects, which are often based on the location, rather than a theme. This time, I thought I'd bring together a small sampling of my favourites. While there are definitely more than 50 shades of gray here, I hope you've forgive my temptation to create my project title and that you'll still enjoy the photos.
2014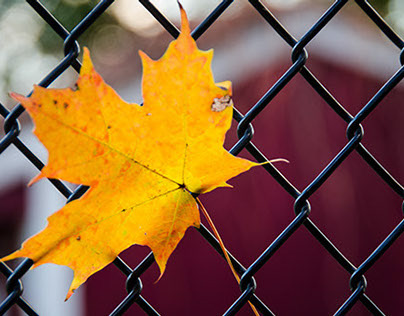 Autumn in the Backyard
Just a brief collection of images shot recently on both my DSLR and my iPhone. Even when I don't have time to travel, my backyard gives me plenty of opportunities to stretch my vision. The challenge with a place so familiar to me, is to see beyond the familiar, to create images I truly have to look for. It's harder to do, but very rewarding. Enjoy.
2014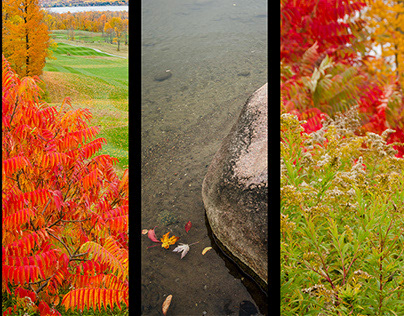 Autumn on Rice Lake
The weather is certainly starting to change in Ontario. Fall is chilling down and we're getting a lot of grey skys and cool weather. This was the case on Rice Lake this past weekend, where the temperature dropped down to 0 Celsius by Sunday morning. Despite the wet, grey weather though, I still got out and made some images. I love the almost fluorescent color of he sumacs, but I think, ironically, my favorite image from this set is the small boat, processed as black and white.
2014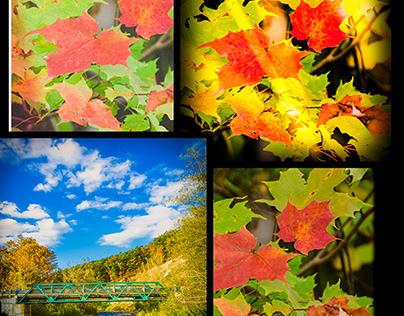 Insta-Lightroom
This project was inspired in part from boredom on a long train ride home. I love taking quick landscape shots using Instagram, and I'm fascinated with replicating or at least creating lomographic styles in Lightroom for my hi-res images.
2014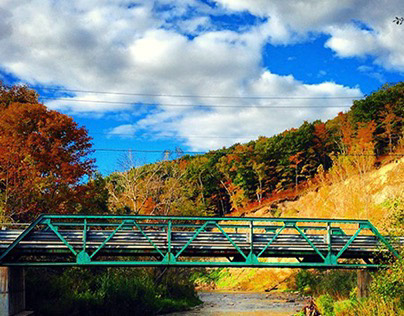 A walk in the park
The hour and a half I spent in Rouge Park on this fine fall day helped me slough off a stressful week, and soothe a tired heart. I find a lot of peace when my eye is behind the lens, and I'm sure I'm not alone in that sensation. I hope you enjoy this short series.
2014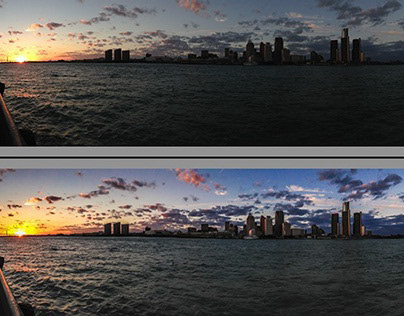 iPhone Panoramic to Lightroom Beauty
There was a time when I snubbed the camera phone, but no longer. Even my iPhone 5 takes a decent photo on most occasions. There are times though, when the lighting is challenging, or the scene is high in contrast, that the images from my phone need some help. This is one of those cases. A quick panoramic shot with my phone, just because. The original image is OK, but not as rich as I had hoped and I wanted to see what Lightroom could do to help.
2014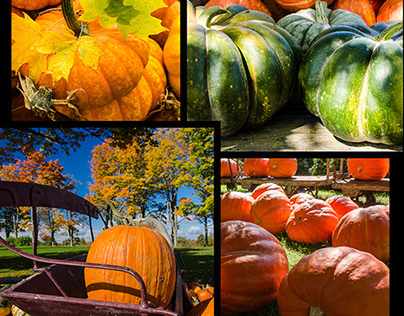 The Pumpkin Patch
Every year, we buy a bunch of pumpkins and carve them up for Halloween. It's been a tradition in my home for a long time. Usually, we have some friends over and in some of the younger relatives. But before the carving can begin, selections must be made, and the search is what this project is all about. Hunting for pumpkins!
2014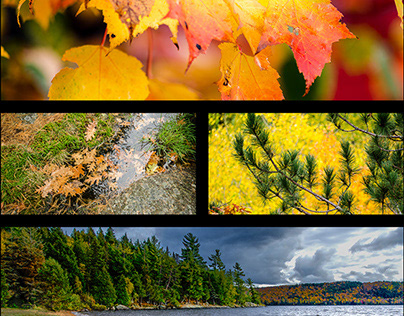 Turning of the Season - Algonquin Park
A day trip to catch the fall colors before the wind and rain took them all down. It was an overcast, rainy day for the most part, but I still managed to capture some images I am pleased with.
2014

Days of wine and roses
Ok, well mostly wine. I admit I do enjoy my wine, and I'm quite partial to local wines here in Ontario. Just a fun share, combining two of my favourite things: good wine and photography. The images here were all shot with my iPhone and in most cases, enhanced using Instagram.
2014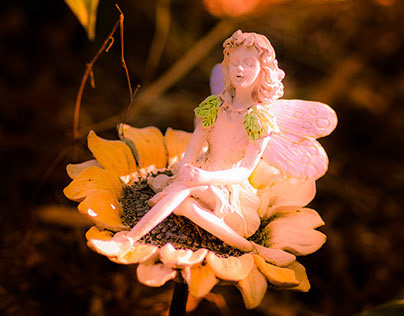 Garden Fairy - Hand Coloring in Lightroom
A little statuary, color completed bleached out by sun and weather, and the rich green leaves of a Hosta, backlit by the setting sun. A nice enough image, I thought at the time, but, as you'll see by the end, my mind had another vision that just came to me over a morning coffee.
2014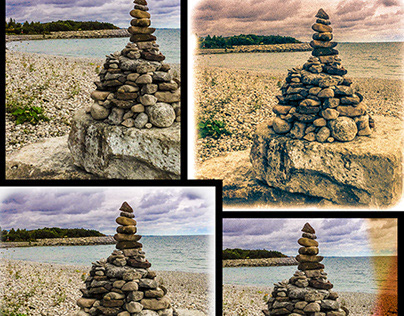 From iPhone to Lightroom to Lomo
Just another example of how Lightroom can take your iPhone photos to another level, including some Lomo examples.
2014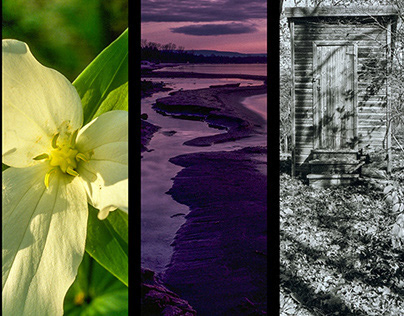 Memories of an Analog Age
I spent at least half my photographic life shooting film. Color and b/w neg, transparency, even some crazy "instant" roll films from Polaroid (waaay back). I had a VERY small sampling of these, going as far back as the 1980's, scanned to Photo CD. I've managed to access those files and you see some of the results in this project. I hope you enjoy this look through yesteryear. It was fun to pull the images together and a very clear teaching moment about the fleeting lifespan - and accessibility - of digital media.
2014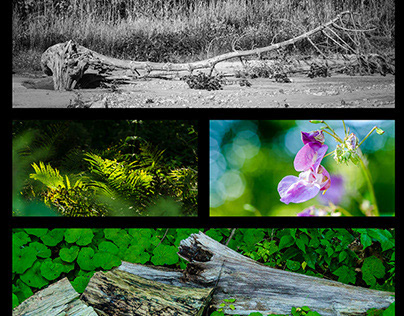 Colonel Danforth Park
Beautiful day today, so I went for walk in a nearby park. The results are below. Some at pretty high ISO's (1250) and everything was hand-held, so I put sharpening and noise reduction to work in many cases. While these are all pretty natural looking, I am always surprised/pleased at how much better they look than the original captures.
2014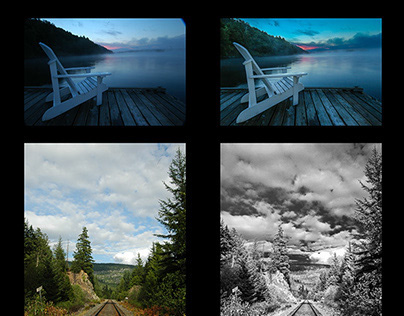 Before and After - Revisited
One aspect of digital photography that I've grown to love is how quickly and easily I can access pictures I made over a decade ago. Lately, I've been revisiting images I shot and processed, some from years ago. The inspiration for this was reading some articles and tutorials online. I quickly discovered that this was a valid exercise; my post-processing skills have improved over the years, most notably in the past two years. Read on to see how things have changed.
2014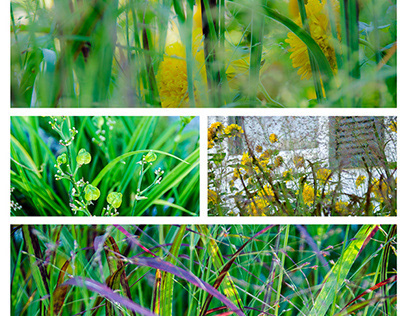 Front Yard Exploring
Over the years, I've grown very happy with how the front yard garden has shaped up. This is a series I shot yesterday, over the span of about 45 minutes, just exploring the garden and relaxing. Many of these images were made using my 70mm Sigma macro lens, and others with my trusty 18-200mm Nikkor lens.
2014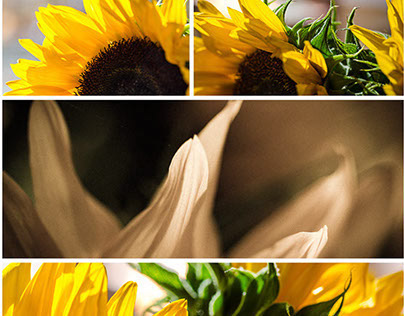 Sunflower Study
A bunch of beautiful sunflowers in the right place for the right light and voila! I could spend hours shooting these blossoms with my Sigma macro lens. The sampling here is from a 20 minute study I did of them, when the sun was hitting them just right.
2014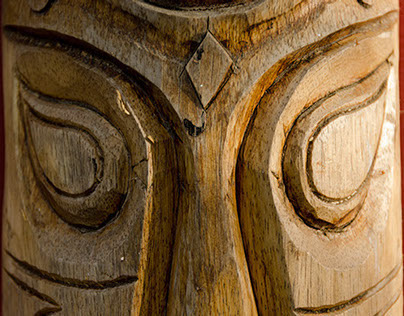 The Excellent Adventure, Version 8 - Sonoma County
I spent a week with friends in Sonoma County recently, driving into the hills, exploring the coastline, hiking and of course, visiting a few wineries! This was the 8th rendition of what we've come to call, The Excellent Adventure. In the past, we've camped in Northern Ontario, but this time, one of my friends offered up his cabin in Sonoma for EAV8, and we couldn't turn it down.
2014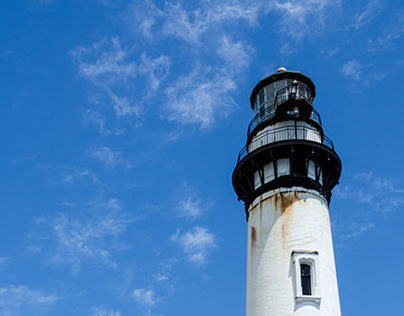 Pacific Coast Highway
On a business trip between San Francisco and San Jose, we decided to make the drive a photo opp, and took the Pacific Coast Highway as far as we could. It was a beautiful day and I managed to capture some great images. Once again, my trusty Rokinon 14mm lens came in very handy. Enjoy. Copyright Jim Babbage - All Rights Reserved
2014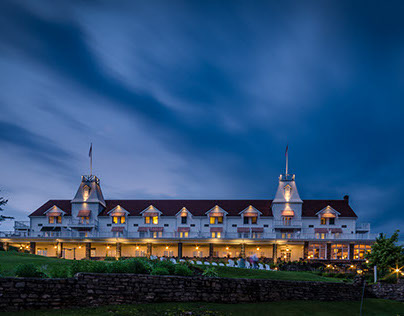 Dusk at Windermere House
Nestled on the shore of Lake Rosseau in the Muskoka's, is one of the few remaining Grand Old Ladies of the Muskoka Lakes. I made several images of the hotel and grounds, but thought the dusk shots to be the most impressive - or at least, the most unique. Enjoy. Copyright Jim Babbage - All Rights Reserved
2014
Water in Motion
There's something about the movement, the power and the grace of water in motion that mesmerizes me. From the mighty Niagara Falls, to a fast running stream, I'm simply entranced. And with the capabilities of a DSLR for blurring movement, or freezing it, the possibilities are endless. And so, it seems, are my images. So, I've culled down from hundreds of images, the 29 you see here, almost all focused on showing water in motion. Enjoy.
2014

The Garden
I have photographed my garden for many, many years, and today I thought I would share with you a sampling of some of my garden over time. Shot using various cameras DSLR or prosumer digital cameras, and processed using Photoshop, Lightroom, or both, I hope you find this peek into my urban retreat refreshing and relaxing. Copyright Jim Babbage - All Rights Reserved
2014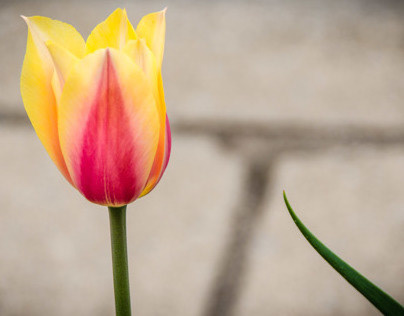 Spring in Niagara
Just a few images from a Day trip to Niagara on the Lake and surrounding areas. Copyright Jim Babbage - All Rights Reserved
2014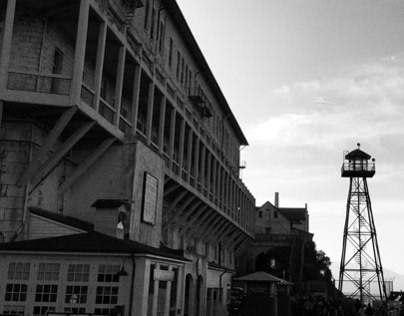 Doing Time in Alacatraz
6 Hours on Alcatraz on a beautiful sunny day. Copyright Jim Babbage - All Rights Reserved
2014
Banff
I've been very fortunate to visit Banff twice in my career at Adobe. This collection of images is curated from both trips, and includes images from my DSLR as well as my iPhone, some of my "painted" photos and a few panoramas. Image processing was done through both Lightroom and Photoshop. Copyright Jim Babbage - All Rights Reserved
2014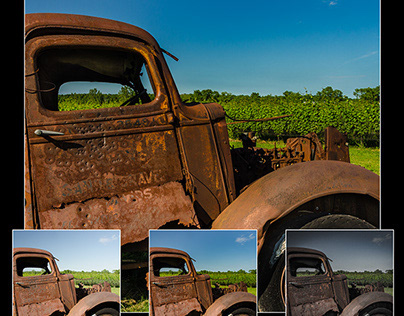 Lightroom Processing and Virtual Copies
Virtual Copies in LIghtroom are easy to create and take up very little file space. They can be invaluable in your iterative process of adjusting or enhancing an image, because you can have multiple, distinct looks of the very same image, without adding a lot of file size. This tutorial will look at the power of using Virtual Copies and how easy they are to create.
2014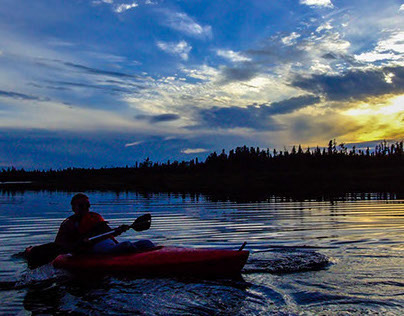 Same image, 7 years apart
I was going through some old photos today in Lightroom, waaay back when I had like, ONE memory card and had to shoot jpeg most of the time (gasp), and came across several images from the first Excellent Adventure camping trip that well, didn't seem to have the ooomph I was expecting, or remembered. I started to wonder, even though these images were jpegs, how much could I improve them, with my skills in Lightroom? Turns out, the question was worth asking!
2014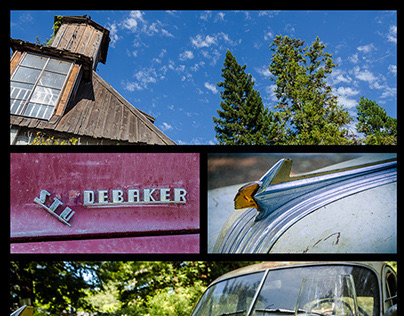 Creating image collages in Lightroom
You've all seen them – maybe in a Facebook timeline, or on Instagram. Heck, I've even got smart phone apps I've bought to do this quickly and easily. I'm talking about image collages. This tutorial will walk you through the process of creating a collage using Lightroom.
2014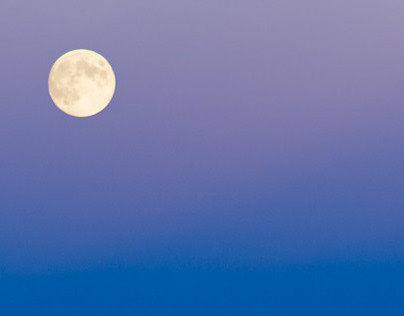 Moonrise Over Lake Ontario - A Photo Composite Project
This is an image I made last September in a nearby park, Rosetta McClain Park in Scarborough. It's a beautil, well-manicured garden park, complete with and English-style rose garden, and wonderful views of Lake Ontario. I should have bracketed my shots more, based on what I envisioned, but for some reason, I didn't. I think it was because I was so entranced with the scene, that I spent more time shooting a variety of compositions and thought less about bracketing my shots. I was more focused on getting a shot where the sailboat sat in the reflection from the moon.
2014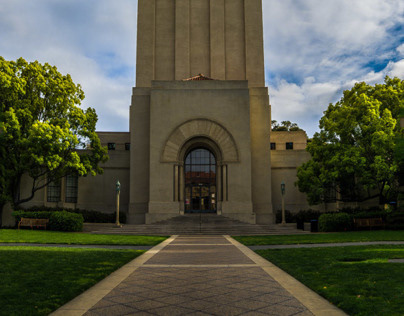 Hoover Tower HDR and perspective correction
My exploration of HDR photography continues with this shot of the Hoover Tower at Stanford University. While not nearly as dramatic an example as my other HDR projects, I want to share this one for the following reasons: 1 - Handheld exposures 2 - Realistic HDR effect 3 - Use of Lightroom's Upright function 4 - Use of Content Aware FIll after perspective correction
2014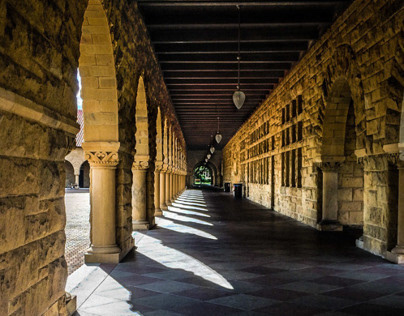 HDR Processing with iPhone, Photoshop and Lightroom
Continuing to experiment with HDR, I recently went a different direction while on a business trip to Stanford University. I was lugging gear for a presentation, so I chose not to bring my DSLR with me. I had NO idea how beautiful a campus Stanford would be though. I couldn't help but take pictures even if I just had my iPhone.
2014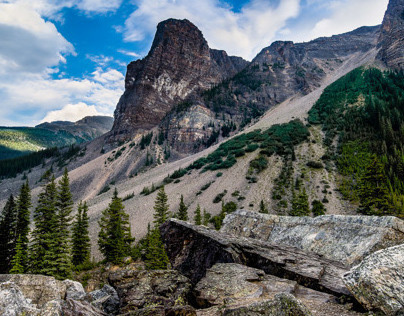 Working with HDR - a progression
My personal evolution in creating realistic HDR images
2014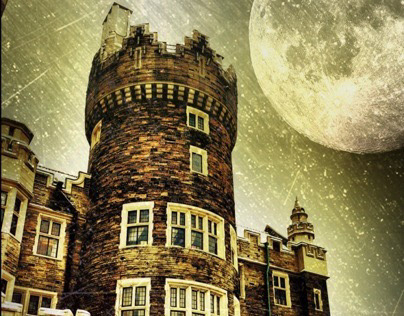 Casa Loma
All smart phone images, primarily processed using Instagram. I intentionally only brought my iPhone with me on this trip. It was "High Tea at the Castle" and I didn't want my camera bag getting in anyone's way. Despite some initial trepidation, I was quite pleased with the final results. Copyright Jim Babbage - All Rights Reserved
2014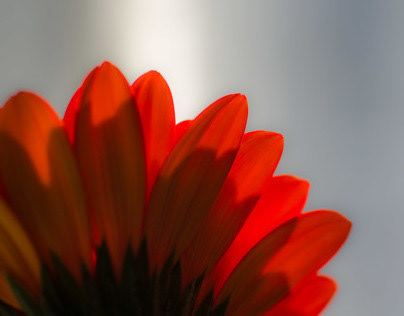 Spring Study
Some fresh cut flowers, a macro lens and beautiful light kept me entertained for an hour or so yesterday. And today, I got the same enjoyment out of processing these final shots in Lightroom. Copyright Jim Babbage - All Rights Reserved
2014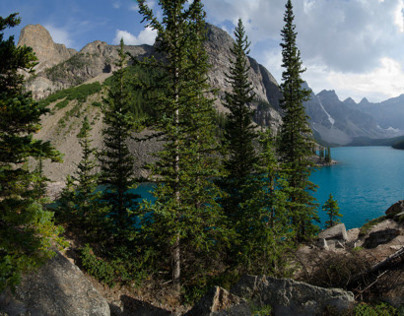 Panoramas
Over the past few years, I've shot a few panoramas and I thought I'd take the time and group them all together into a collection here on Behance. Shot on a variety of DSLR's and then processed in Lightroom, or ACR, and finally stitched together using Photoshop. Enjoy. Copyright Jim Babbage - All Rights Reserved
2014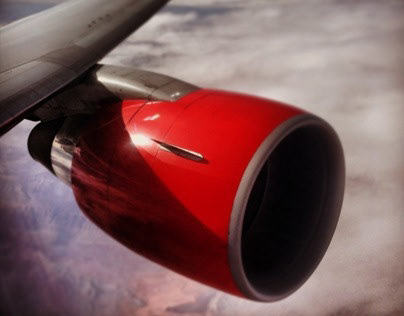 Flight
Inspired by Julianne Kost's work, I thought I would put together my very modest collection of images that I've captured during my innumerable air travel sojourns for work. Copyright Jim Babbage - All Rights Reserved
2014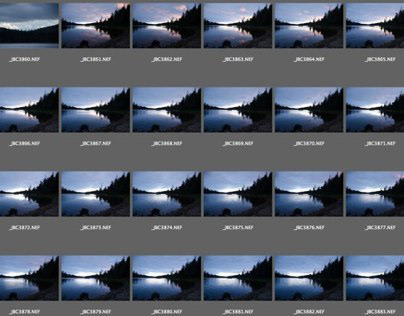 Timelapse
Experimentations with timelapse photography. Something I've always wanted to try, even if only occasionally. The examples I have seen online are very inspiring and while I don't expect to reach those levels anytime soon, I do enjoy the "magic" a timelapse animation can create.
2013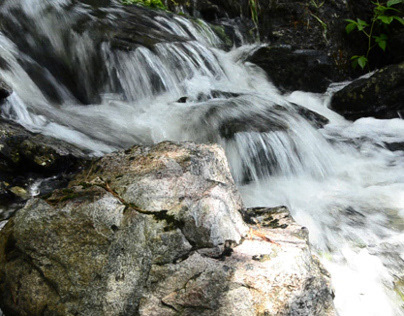 Video
This project will store some of my video work as I start creating more with Premeire and even Photoshop CC
2014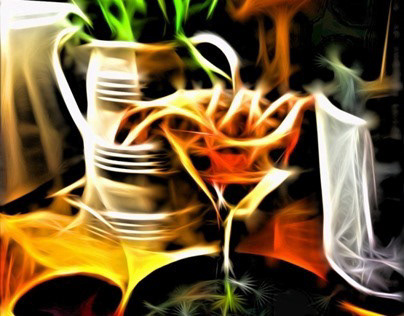 iPhone Art
This is a collection of images shot with my iPhone. Some are unprocessed, while many images have been further refined with by "app-stacking" or single app editing effects.
2013